Here are some favorites of the week 🙂
Food:
10 Tips for Real Food Newbies – Some good basic tips if you are new to real foods.
Family:
What He Needs – Guidance for stay at home daughters – pick an area or two and work on it.
Faith:
10 Ways You and Your Church Can Be Involved in Adoption and Orphan Care in 2011 – "Pure and undefiled religion before our God and Father is this: to look after orphans and widows in their distress and to keep oneself unstained by the world." James 1:27
I'm Sorry – "Repentance involves an acknowledgment and a sorrow over our sin, but it moves forward. It is surrounded by humility and a heart to do "whatever it takes" to make things right."
Health:
Vitamin C Better than Chemo for Cancer – You Tube video from Food Matters.
Home:
Cultivating a Servant's Heart as a Mother – Do we serve our families with the love of Christ?
Current Reads:
Dancing with My Father: How God Leads Us Into a Life of God's Grace and Joy – Sally Clarkson doesn't write a how to be happy book but what an authentic life of biblical joy looks like.
Trusting God Even When Life Hurts – Being reminded of God's Sovereignty in all of life – Romans 8:28 – this has been a favorite read that I have been camping in for awhile now.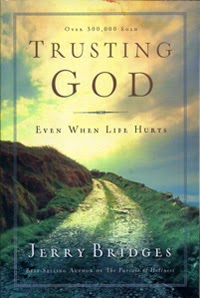 Have a Wonderful Week!