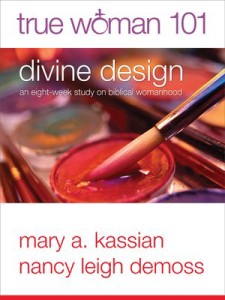 He said, "Who told you that you were naked? Have you eaten of the tree of which I commanded you not to eat?" The man said, "The woman whom you gave to be with me, she gave me fruit of the tree, and I ate." Then the LORD God said to the woman, "What is this that you have done?" The woman said, "The serpent deceived me, and I ate."
~ Genesis 3:11-13 ~
This chapter opens up describing the tennis match between Billie Jean King and Bobby Riggs in 1973. I don't have a memory of this moment in sports history but this is where we coined the term "
The Battle of the Sexes
". This battle didn't start in 1973 at a tennis match but it started in the garden of Eden when sin entered the world and the consequences thereafter have and will continue to wreak chaos and confusion in our male-female relationships.
Why do women feel the need to show that they are better than men and can (to quote the song) "I can do anything better than you"? I am sharing my thoughts and I would like to hear yours after you have some time to read the highlights below, visit the links and watch the video.
We have all been affected by feminism It is part of our culture and we can't go anywhere without if affecting us in some way. The magazines at the grocery store, movies, books, the internet, talking with other women and the media just to name a few. As fallen women we don't like authority, even God's. We like to take control, we know what is best and our opinion is the right opinion.
I wrote an article called
The History of Feminism
and Betty Friedan one of the founders of the feminist movement started it by asking women the question of "What is it that will bring women joy and purpose in life?" When your starting point is yourself and you are looking to yourself and others for the answer there isn't much hope.
When your starting point is God's Word there is the only place we can find joy and purpose and the power to overcome the damage in our relationships and our faulty thinking.
We all too often want to play the blame game that they did in the garden of Eden. It isn't men who cause us pain – it is sin that causes our pain. God desires us as men and women to complement each other and work together. It is not part of his plan for us to battle it out on who is better than the other. We created to be in relationship to Him and each other. Because of sin we as women have lost our softness and responsiveness towards man. We desire to dominate and take control. This is not God's original design and thankfully we are not without hope because our Lord promised us a Savior to break the bondage of these sinful habits and wrong ways of thinking.
The Gospel and coming into a saving relationship with Jesus Christ through repentance and faith is the only way to be delivered from our sinful ways.
It is the only way to be made whole again and overcome our sinfulness and guilt against a holy and righteous God. Those of us who are in Christ have power over sin and have the freedom to do what is right according to God's ways. Our relationship with our husbands, although not perfect while here on this earth, can be a picture to other's of God's original design and a testimony of the Gospel being lived out in a fallen and lost world.
Highlights from the Reading:

"It is amazing that in the garden of Eden the Lord held out hope for the defeat of sin before He even explained its consequences to the man and the woman.. What a loving, gracious God He is! In this fallen world, we all experience the brokenness of sin, but God wants us to focus on His hope and deliverance, and to rely on His power to overcome the Serpent and his schemes." True Woman 101 – Week Five – Day One – Page 119
"After the fall, God pronounced punishment on the man and woman sex-specifically. The woman received a different sentence than the man. The sentences were linked to the way in which the sexes were created, and the way in which they had violated God's divine design. Because men and women were different, they would experience the effects of sin in different ways." True Woman 101 – Week Five – Day Two – Page 122
"Theologians have talked a lot about what this phrase in Genesis 3:16 meant, but here's what we think it comes down to. god is saying to the woman: You will have the urge to control, resist, oppose, and act against your husband. Whereas you were intended to function as one–in harmony, in peace, in unity–there will be a barrier between you. Instead of following your husband's lead and pulling together with him in seeking to serve and glorify God, you'll have the inclination to grab control of the reins and independently go your own way." True Woman 101 – Week Five – Day Three – Page 126
"The problem in the male-female relationship isn't men. It's sin. And sin is something that affects women just as much as it affects men. Men and women may sin in different ways, but the truth of the matter is that ALL have sinned and fall short of the glory of God. Women are not innocent. Women are sinners. Women can't fix sin. So we can't fix men. and we can't fix the male-female relationship. The truth is we can't even fix ourselves! (But don't despair…..we'll soon turn our attention to Someone who can!)" True Woman 101 – Week Five – Day Four – Page 131
"Feminism, as a cultural movement, has tapered off. This is not to say that feminism has ended. On the contrary. The only reason the feminist movement appears to have wanted is taht it has been so wildly succesful. Feminism has transitioned from being a movement to being the prevailing mind-set of the masses. Virtually every woman is a feminisy to one degree or another." True Woman 101 – Week Five – Day Five – Page 134
The Video:
If you have not taken the time to watch the video for week three please take 20 minutes this week to do so. You will be encouraged listening to this panel of women remind you about the truths in God's Word that tell you how important your womanhood really is!! (If you are viewing this in your email you will need to click through to the blog here to view the video.)
Your Turn:
We want to hear from you and what the Lord is teaching you through this study. Please share your thoughts with us!!

How have you seen the Battle of the Sexes play out in your life?
If you are a blogger would you consider joining us in the conversation and spreading the word to more women about God's design for True Womanhood. Link up with us in the blog hop and we can learn together in community from one another what the Lord is teaching us through His Word.
If you are not a blogger share your comments either in the comment section at Thankful Homemaker or Homemaker by Choice.
Start the conversation on Facebook on the link for this post. Visit Thankful Homemaker and Homemaker by Choice on Facebook.
Next Week:
Here is our assignment for next week and we will meet again at Thankful Homemaker or Homemaker by Choice on October 17th. My daughter Amber and I (Marci) will be alternating weeks with the study so she will have week six. We will put the post up on both blogs so you will not miss anything if you are a follower of one of our blogs and not the other
Read Week Six in True Woman 101: Divine Design and answer the questions in the study.
Watch the Video teaching for Week Six here.
Blog with us and join the blog hop so we can share what we are learning together.
If you have extra time visit and watch some of the related resources below.
Related Resources:

The History of Feminism – Visionary Womanhood


Feminism and the Christian Woman – Revive Our Hearts Video
Radical Womanhood – True Woman Audio Message
Does the Bible Believe in True Women? – True Woman Blog
The Feminist Mistake – Revive Our Hearts Radio
My Liberation from Feminism – True Woman Article
Additional video clips below on how the Battle of the Sexes plays out:
((If you are viewing this in your email you will need to click through to the blog here to view the video.)
Related Posts in the Series:

True Woman 101: Divine Design Study Series