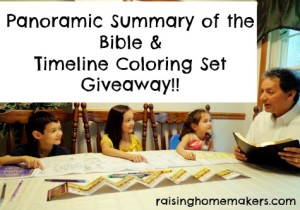 How are you teaching God's Word to your family?
How are you learning from God's Word?
How are you sharing it with others?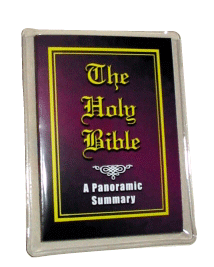 A Biblical timeline enables you to see the big picture of what God has done and is doing throughout history.
"We are happy to report that the Panoramic Summary of the Bible has been a best-seller for a few years now in our Creation Museum's stores. It's trustworthy history chart provides an excellent outline for studying books of the Bible. Furthermore, a panel that presents a summary of the days of Creation is a wonderful teaching aid in helping people remember the first week of history. Also, its compact size makes it easy to slip in a Bible cover or in a shirt pocket. We congratulate our ministry friend, Randall Barajas, for a best-selling resource at the Creation Museum."
~Mark Looy, Co-founder and CCO
Answers in Genesis and The Creation Museum
The Timeline Coloring Set will provide hours of educational fun and the hands on dimension will add a new dimension to your Bible Studies.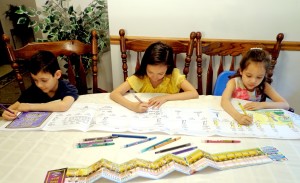 Get updates that are not posted on the blog by visiting Thankful Homemaker's
Facebook
and
Twitter
pages.