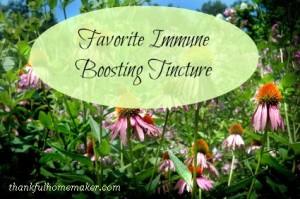 Cek no resi jne
CorelDRAW Graphics Suite X4 SP2 oem, Best price CorelCAD 2014
Tinctures have become a favorite simple way to make our own herbal medicine at home and the ImLife Tincture from Bulk Herb Store is a staple item in our medicine cabinet.  Tinctures are quick and easy to make.  The hardest part for me was getting up the boldness to buy the vodka to make it (I store my tincture vodka in a brown bag in my pantry lol).
ImLife Tincture Recipe – from the Bulk Herb Store
Vitamin rambut keriting
How to buy BeLight Software Live Interior 3D Pro Edition software, Cheapest ZoneAlarm Internet Security Suite 8 oem
-Package ImLife Herbal Mix (Contains – Olive Leaf, Burdock Root, Echinacea Root, Paul D Arco Bark, Dandelion Root, Nettle Leaf, Red Clover Tops, Cat's Claw Bark, Butcher's Broom Root)
-Vodka
–Glass Quart Canning Jar with Lid
Where can i buy Windows 7 Ultimate oem, Discount Autodesk Revit 2015
 Fill canning jar 2/3 full with dried herbs.  Add alcohol to the top of the jar.  Screw lid on tight and store for 3-4 weeks before using.  Shake it once a day and when tincture is ready strain off herbs with cheesecloth. Store your tincture in a glass jar.  The tincture will keep indefinitely with the alcohol.  It is a strong tincture and a bit of honey can help to get it down. We take a teaspoon once a day when we feeling our immune system being weakened.  If we are battling an illness we'll take it twice daily.
Benefits:
This herbal mixture it is a natural antibiotic, will boost your immune system, remove toxins from your body and help to purify your blood.

(If you are viewing this in your email you need to click through to the blog here to view the video)
~~~~~~~~~~~~~~~~~~~~~~~~~~~~
(The book is free to blog subscribers in PDF form – see sidebar for details)