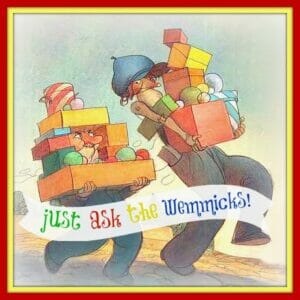 This month the Just ask the Wemmicks are tackling how to maintain friendships in busy seasons of life.
Here is this months question:
"I'm looking for wisdom in maintaining friendships for myself while homeschooling. What kind of schedule have other women found works best for them and their families? Over the past few years, I've found my friendships with other women to be dwindling, and I've been getting lonely. But with homeschooling during the day, napping babes in the afternoon, and trying to have family time with daddy in the evening, I'm just not sure how to fit my friends into our schedule. We're in a bimonthly co-op and attend church, but now I feel like I have tons of happy acquaintances and no close friendships. Any ideas for solutions? Take more days off from schooling to be with other families? Take more evenings off to be with my friends or with other families? Get together on weekends? Invite people over in the evenings? What about my old friends who send their children to a school who prefer to get together during the day? How do others balance family time with outside friends time. I've been praying about this for a year, but I'm also introverted and initiating invites doesn't come natural. What do you do?"
Here are responses from the Wemmicks: (Normally this would be the spot where I give a response but I'm sitting this one out because I'm at the Strange Fire Conference – enjoying the teaching and time with my family)
Natalie at Visionary Womanhood
Marcia at eHomebody.com
Molly at Counter Cultural Mom
Related Wemmick Post Links:
To Swim or Not to Swim
How Do I Achieve Perfection as a Woman?