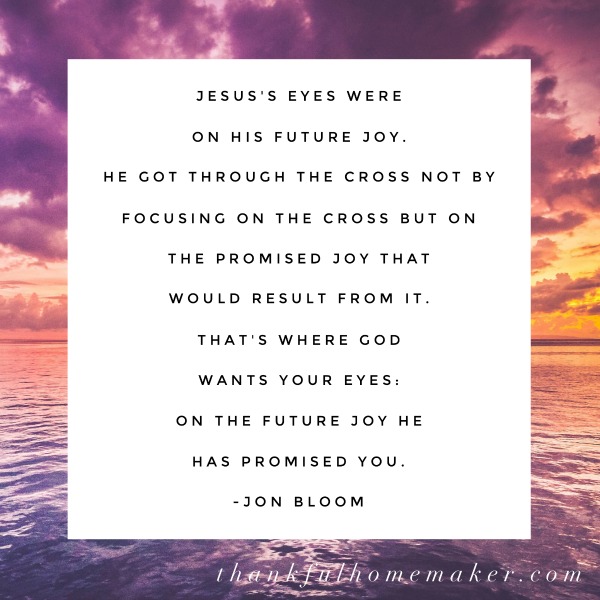 Cara agar rambut cepat panjang secara alami
How to buy Autodesk MotionBuilder 2012 oem, Cheap 3d software
"Jesus's eyes were on his future joy. He got through the cross by not focusing on the cross but on the promised joy that would result from it. That's where God wants your eyes: on the future joy he has promised you."
~ Jon Bloom
Penghilang uban rambut yang ampuh
Buy Spectrasonics Trilian 1.4.1d software, Best price Windows Server 2012 Foundation
On today's podcast we're talking about what it looks like to cultivate a heart of thankfulness in the midst of difficult situations. Do you ever find yourself having "gospel amnesia"? Rick Thomas reminds me we all have it as Christians from time to time. Gospel Amnesia is when I can find myself forgetting what the Lord has done for me at the Cross and I find myself sinfully complaining about difficult life situations. Come listen in as we learn how with the help of the Lord we can look beyond our circumstances to the God who controls our circumstances.
Subscribe to the Podcast on your favorite app 
Download this episode (right click and save)
Show Notes:
Purchase Symantec Norton Ghost 15.0, Discount Arobas Music Guitar Pro 5 software
"An evidence that our will has been broken is that we begin to thank God for that which once seemed so bitter, knowing that His will is good and that, in His time and in His way, He is able to make the most bitter waters sweet."
~ Nancy DeMoss Wolgemuth
Scripture References & Other Resources Mentioned:
1 Thessalonians 5:18
Romans 8:28
Isaiah 43:2
Lamentations 3:22-23
Hebrews 13:5
Hebrews 7:25
Psalm 34:17
Ephesians 5:20
2 Corinthians 4:17
Revelation 21:4
Storm Hurler: When God Hurls a Storm at You by Rick Thomas