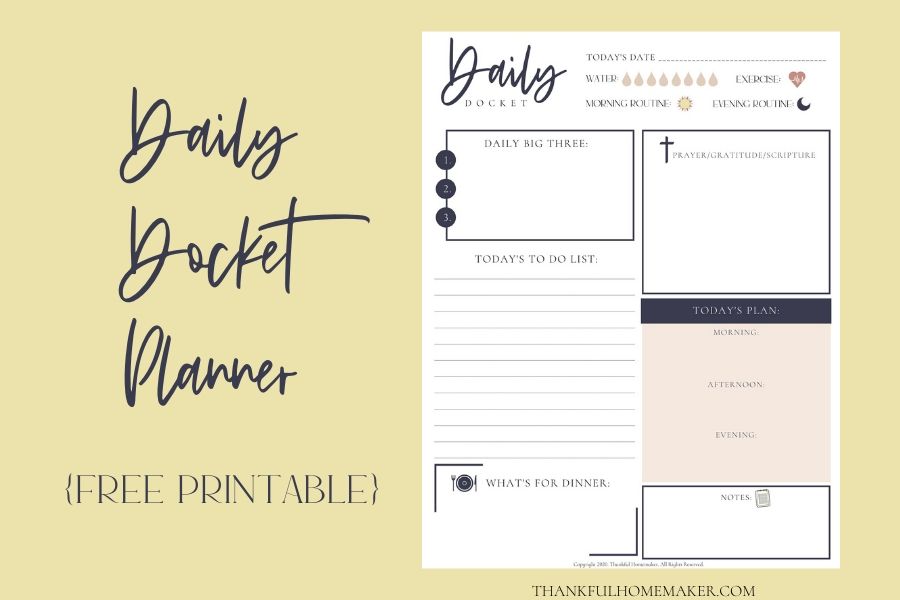 I have a simple free tool for you to help in planning your busy days. A Daily Docket is a favorite for me because they cover everything I need to deal with in a day on one sheet.
They remind me to drink my water, exercise, check my dinner plans, and get through my to-do list with just a glance.
You can grab your free PDF Daily Docket Planner and get access to the free library at the blog with more resources and more yet to come by clicking on the photo below.