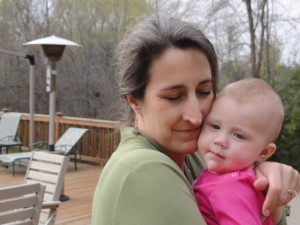 When was the last time you just sat with your loved ones just to be with them. No particular purpose, no lecture, no deep discussion, nothing to teach or learn or correct but just enjoy their company?
I encourage you today to take the time to just be with your loved ones. Put aside the to do list, take your mind off the items that haven't been finished yet and just enjoy your loved ones.
Truly enjoy them, laugh, play, delight in them and thank the Lord for the gift they are to you.
"The way to love anything is to realize that it may be lost." ~G.K. Chesterton

Get updates that are not posted on the blog by visiting Thankful Homemaker's
Facebook
and
Twitter
pages.