Menu Planning Made Easy for Less Than Three Dollars a Month!!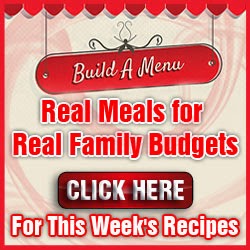 Build A Menu is a Mom's Mealtime Dream Helper come true. It takes the food your family likes to eat, the stores you like to shop at and puts together an incredible meal plan for you and now this month only for less than $3 per month.
Last night I menu planned and grocery shopped in my pajamas – it was most delightful! I used Build A Menu then printed out my shopping list and ordered my groceries from PeaPod. I had always wanted to give PeaPod a try – my daughter uses it and loves it. This was the first week menu planning and grocery shopping took me under 30 minutes (that included putting my groceries away even!). I could get hooked on this.
If you are on a tight budget Build A Menu is a great help as you can see how much each meal is going to approximately cost. They have the Dine on a Dime option to fill in some meals to help cut back on your grocery budget. When you use the choose your store option – you will save money as they shop the sales for you.
If you have been struggling with consistently planning nutritious, delicious meals for your family, or you need a change because you've been in a rut, or you've never meal planned in your life, or you need to get on a better consistent food budget – Build A Menu is going to be tool you will love.
Offer is only valid from May 1-31 2014
It is truly is as easy as 1 – 2 -3. Let me walk through the process with you and I encourage you to watch the video at the end of the post.
1. You start out by choosing your grocery store: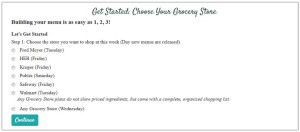 2. Next pick out your meals and you can mix and match from so many different options. This plan is customized to your family's preferences. The options are varied from Trim Healthy Mama, to Manly Meals, Dine on a Dime, Low Carb, Gluten Free, Clean Eating, Slow Cooker etc.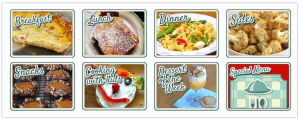 3. After you make your meal selections, Build a Menu will organize your shopping list, and put all the recipes and directions together ready for you to print. You can menu plan for the week in 5-10 minutes.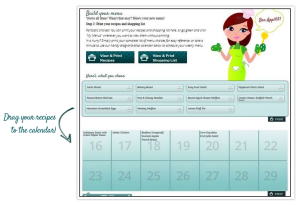 Don't Miss out on the May Sale. The yearly subscription is being offered at less than half price of the normal rate.
Save yourself time, money and energy with budget meal planning!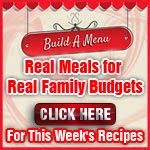 (If you're viewing this in your email – you will have to click through to the blog to view the video)