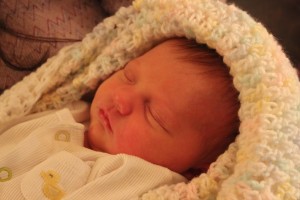 I'd like to introduce you to my new granddaughter – Olivia Grace. She came into the world December 30th at 8:10pm and she was delivered at home by her Mommy and Daddy. She has an interesting birth story and you can read all about her unexpected, unassisted home birth
here
.
I am just going to be a proud Grandma for this post and share a few photos.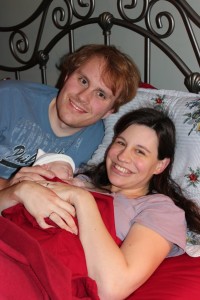 Amber, Ruben and Olivia about 30 minutes after her birth.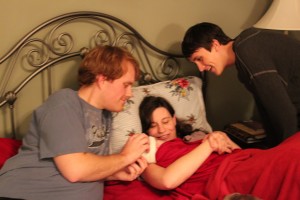 Uncle Josh meeting Olivia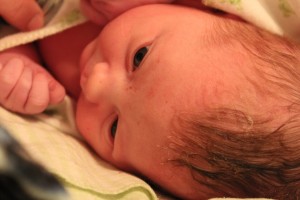 So sweet!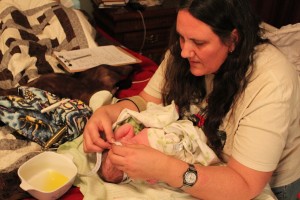 Midwife Rosie measuring and weighing the little one.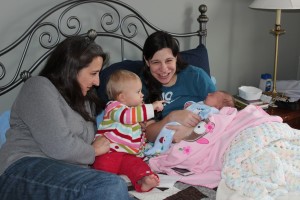 Grandma (me), Amber, Big Sister Anya and Olivia
Anya didn't get to meet Olivia until the next morning.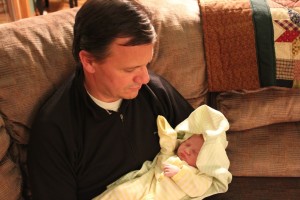 Grandpa (my Dougie) and his new little treasure.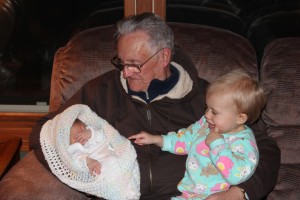 Great Grandpa and his babies.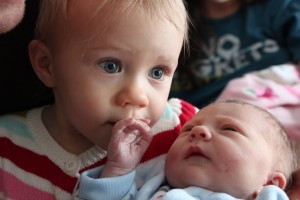 This is grandma's favorite photo – just so precious.
Giving thanks and praise to the Lord for the gift of family.