I came across a sweet prayer calendar for mothers as I was visiting Raising Homemakers. The post was beautiful and is a good reminder for us as mothers to be praying for our children throughout the day. I look forward to asking them what I can be praying for them about. Praying for them before they go to bed – and they never outgrow this one – is a favorite time together. Family prayer time is beautiful but that one on one time with each child alone in prayer is very special as we both lift and open our hearts up to the Lord.
You can read the whole post here. The Mother's Prayer Calendar is great to print out and tuck into your prayer journal, bible or post where you can see it daily.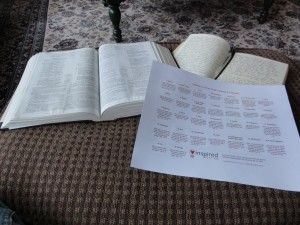 The enemy is always lurking – our children need our prayers – none of us can do it on our own.
Lord, I lift my children to You today and pray, according to Your Word, that they will know Christ as Savior early in life and desire a close relationship with You throughout their childhood and adult years.
and how from childhood you have been acquainted with the sacred writings, which are able to make you wise for salvation through faith in Christ Jesus.
2 Timothy 3:15
More Resources:
A Parent's Daily Prayer Guide
Texts to Pray for our Children
31 Biblical Virtues to Pray for your Children