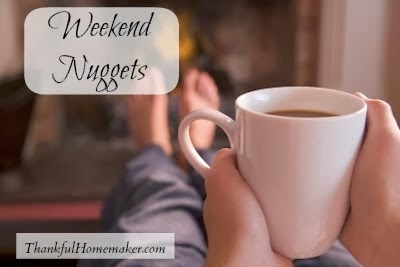 My husband and I are home from our time in Africa where we participated in a women's conference and visited church plants that our local church supports in northern
Kenya
. We traveled to Nairobi, Marsabit & Moyale and were so blessed by our time with the local pastors, their families and congregations. I have much to share but I want to wait until we give our presentation to our local church in a couple of weeks before I post some of the photos and stories on the blog.
So, in the interim, I have some articles to share that I've been encouraged by and one that has been on my list of reads is the importance of our attendance and participation in our local churches. All the articles below are to encourage you in your role as a member of your local church. Take the time to read through them and see how you can be a blessing to your congregation and the leadership in your church.
Why You May Be Tempted to Neglect Your Church
– "
When you are tempted to disassociate from the local church, whether permanently or semi-permanently or even for a lazy Sunday where you just can't be bothered, you have forgotten what you bring to the people of your church. You have neglected to understand or believe that you, yes you!, are a crucial part of the body of Christ. You have a gift to bring, and the church is only complete when you bring it and use it."
When You Don't Feel Connected at Church
– "
Can I confess something to you? Sometimes I don't feel very connected at church. And I'm the pastor! But, guess what I do? I get to work on myself because nine times out of ten, the problem is with me. I need to get to work with the simple, ordinary means of grace. This always gets my focus off of myself and on to Christ. It helps me to remember that while the church is full of sinners, I myself am also a sinner."
The Scandal of the Semi-Churched
–
"
I want to talk about church members who attend their home church with great irregularity. These aren't unchurched folks, or de-churched, or under-churched. They are semi-churched. They show up some of the time, but not every week. They are on again/off again, in and out, here on Sunday and gone for two."
Planning for the Lord's Day
–
"For the majority of people, even church members, church is not the priority of their week. Too often school, work, sports, and other activities take precedence over going to church. They make the mistake of letting their time be ordered by the world, which views the weekends as a time to relax, to play sports, to stay up late and sleep in. For Christians, however, Sunday should be the most important day of the week. You should try to schedule your work, activities, get-togethers, and vacations around church. You should live by the principle that Sunday morning starts Saturday night."
Preparing Our Families for Sunday Morning Worship
– "
How many times does Sunday morning roll around and you find your heart in a state of chaos instead of calm to worship the Lord?
How many Sunday's do you arrive at church and realize you haven't taken the time all week to pray for your pastor or your church family?
I want to share with you some simple steps we can take to prepare our hearts and the hearts of our families for Sunday morning worship to the Lord."
Some Other Helpful Links:

Get updates that are not posted on the blog by visiting Thankful Homemaker's

*There may be affiliate links in this post – please see my full disclosure policy here.