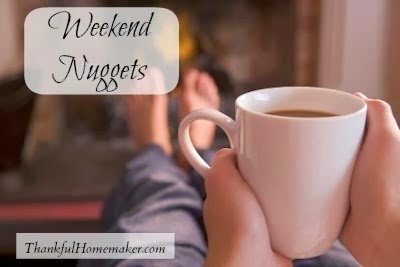 How are the Kids? – "
This is hard, unbelievably hard. We are stumbling along with our children. It was the hardest moments of my life- telling my children that treatment is over. I have no words to express about those sacred broken moments where we simply wept. Those are private corners of grief we shared separately with each child. It was awful and it was beautiful."
Faithful with Fifteen Minutes
– "
How much is enough time for Bible study?
I'm talking serious Bible study, with a pen in hand and a notebook beside your open Bible. How much time do you need for that?"
10 Questions for Moms in the New Year
–
"
We all know there's nothing magical about the 'January 1st' date. And yet, as the year comes to a close, I always like to reflect on the past 12 months. What did I do well? What aspect of my life/schedule am I frustrated by? What do I want to change?"
To Build (or Break) a Child's Spirit
– "
There was a fine line between helpful adult guidance and using my authority to shame and belittle (under the guise of good intentions). As I crossed that line again and again, my child experienced a harsh reality: No matter what she did, it would never be good enough for me; I could never be pleased.
Motivating? Not so much."
~~~~~~~~~~~~~~~~~~~~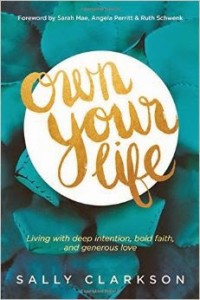 ~~~~~~~~~~~~~~~~~~~~
Top Viewed Posts at the Blog this Week:
&
~~~~~~~~~~~~~~~~~~~~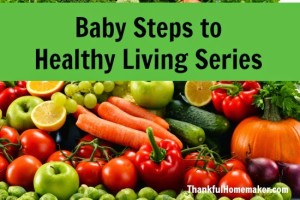 ~~~~~~~~~~~~~~~~~~~~
"God is more concerned with conforming me to the likeness of His Son than leaving me in my comfort zones. God is more interested in inward qualities than outward circumstances – things like refining my faith, humbling my heart, cleaning up my thought life and strengthening my character."
– Joni Eareckson Tada

Get updates that are not posted on the blog by visiting Thankful Homemaker's
*There may be affiliate links in this post – please see my full disclosure policy here.