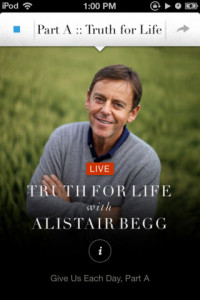 We came across refnet.fm and it has been playing throughout the day in our home.
What is refnet.fm? It is 24 Hour Christian Internet Radio.
Refnet is sponsored by Ligonier ministries and features preaching, bible reading, audio books, conference lectures, news briefs, music and much more throughout the day for free on your computer or it is available for free as an app at the Apple store.
It features the teachings of R.C. Sproul, Alistar Begg, John MacArthur, Sinclair Ferguson and more.


Get updates that are not posted on the blog by visiting Thankful Homemaker's Facebook and Twitter pages