Best 3 Ingredient Chocolate Milkshake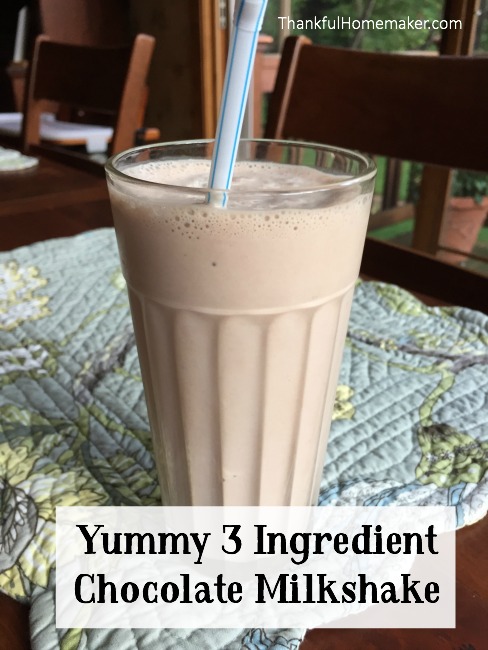 We cherish summertime in Wisconsin since it only is here for a week ;). One of our favorite summertime treats are homemade milkshakes.
My son is an ice cream connoisseur. On Christmas, we bought him a Hamilton Beach Drink Master so he could make milkshakes that were the perfect consistency. I have to admit it does make a mean milkshake and even beats our Vitamix for consistency.
I like using it because it reminds me of my younger years when I worked at Denny's Restaurant and loved making milkshakes with my friend Amber (it is not a coincidence that my daughter is named Amber).
Anyway, let me get to the simple recipe and it would work well in a regular blender too. If you're using a powerful blender like your Vitamix or Blendtec just don't mix it for too long so you get a bit of a thick shake consistency. If you're an ice cream connoisseur it's all about the right consistency ;).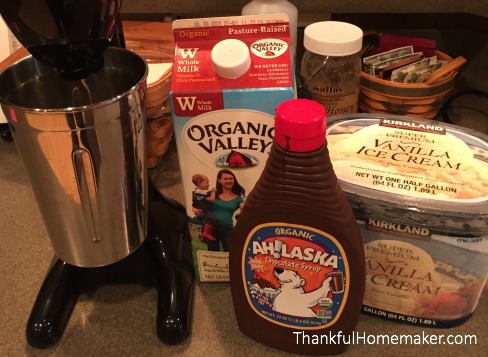 Those are the players – I love saying that it makes me feel like Pioneer Woman :). Sorry about the drippy chocolate syrup bottle and the fact that I am obviously not a food blogger with my honey and teabags in the background. Kallas Raw Honey is a favorite here but it is not part of the milkshake recipe.
Best 3 Ingredient Chocolate Milkshake
Prep time:
Cook time:
Total time:
Simple easy recipe for an ice cream parlor milkshake at home.
Ingredients
3 scoops vanilla ice cream
1/2 cup milk
2 T chocolate syrup
Instructions
Add all ingredients in order above to your blender. Mix until ice cream is well blended. Enjoy!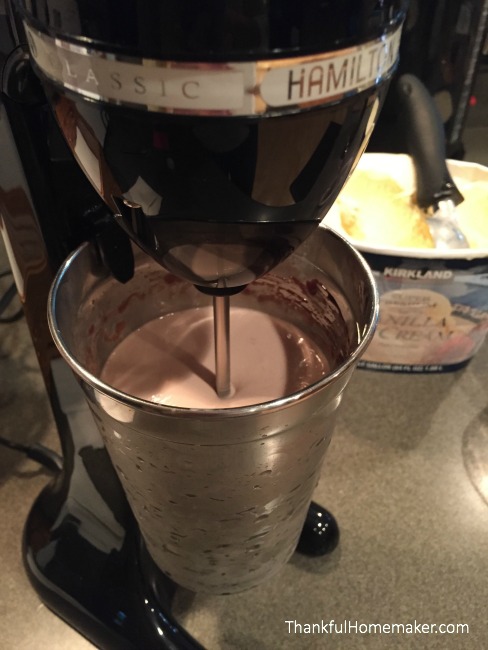 Do you have a favorite milkshake recipe to share? I would love you to share your links or recipes in the comments.
Enjoy!