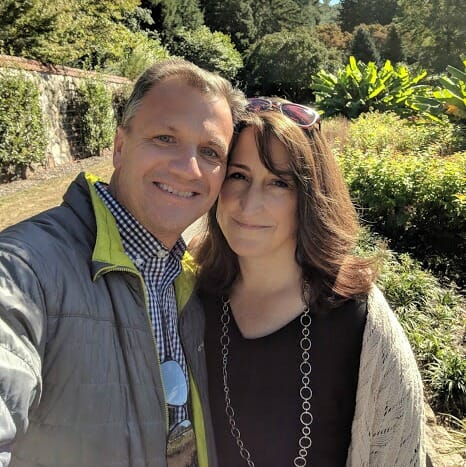 Hello Friends,
Grab a warm beverage and sit with me a moment.
You know there is more to being a homemaker than cooking, cleaning, and feeling you're just surviving every day. You desire to see the purpose in what you're doing, that you're making a difference in the lives of your loved ones. You don't want to get caught up in comparing yourself to others or grumbling about the work set before you.
If you are in Christ, the Lord has called you first to Himself and then to serve others in the midst of our ordinary days. He has called us in the role we are in and He will equip us to be faithful servants to love and minister to He has placed in our care.
Your role as a homemaker matters to God. You can find contentment and joy in caring for your home and family when you keep your eyes on Christ and His calling for your life.
Our contentment in our homemaking begins with finding our satisfaction in Christ.
This is why Thankful Homemaker was created – to remind you:
To see the purpose and importance of your calling as a Christian Homemaker.

To keep your eyes on the eternal and not the temporal.

You can have order in your days to have time to focus on what is most important.

In each moment, the Lord is molding you more and more into the image of Christ.

We're not seeking perfection but faithfulness one moment at a time.

To do all your work as unto the Lord.

There is always time to do the will of God.
Contentment in our homemaking begins with finding our satisfaction in Christ.
What Homemakers like you are saying:
The thoughts you share make me want to dig into God's Word deeper. ~ Melinda

Thanks for all you do and say and write. I am always encouraged. ~ Gwyn

Your podcasts are so uplifting, encouraging, full of grace and truth! Thank you for being a voice of conviction and grace in a confused and wayward culture. I really enjoy your godly perspective and your calming voice. ~ @Oregon_mama

I am a mother to a 2 year old boy who recently quit work to stay at home with him. This podcast has been such a blessing to me and my family! I look forward to her episodes and emails so much. She always points us to Christ, and she provides Biblical truths to back up her thoughts. Keep it up and thank you for all you do! ~ Heather D.
Thankful Homemaker provides truth-filled, gospel-driven encouragement to homemakers who amid their ordinary days desire to honor and glorify God in all things.
Sign up to receive encouragement in your inbox and receive free access to a growing library of resources to help you in your role as a homemaker.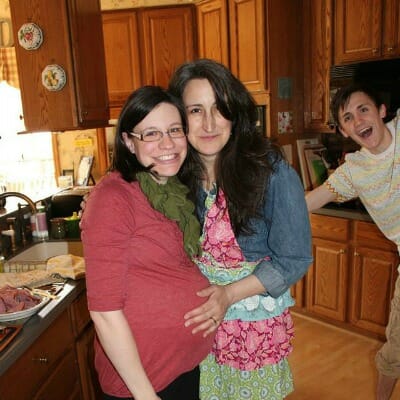 Meet Marci:
Just in case you're wondering who I am:

I'm currently a full-time homemaker, married for over 33 years and have two grown children and three grandchildren. I didn't come to faith in Christ until I was in my mid 30's.

I'm an avid reader and love to share all I'm learning.

I enjoy studying God's Word and have been blessed through inductive Bible study.

I enjoy making lists (and checking them off!)

I love to travel alongside my husband for his job.

We love to serve our local church family, where my husband serves as an elder.

I am a coffee snob – love my coffee!
When you become a member of the Thankful Homemaker community, you'll receive gospel-driven, truth-filled encouragement to help keep your eyes on the eternal and reminding you always that Jesus is enough.
You can find me sharing on Facebook, Instagram, and Pinterest. If you'd like to get monthly encouragement in your inbox, sign up below.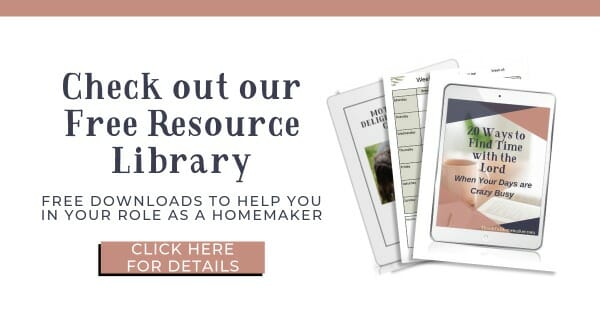 Let me know how I can serve you or if you have any questions.
You can contact me directly here.
I'd love you to grab a free copy of my eBooks: 20 Ways to Find Time with the Lord When Your Days are Crazy Busy & Motherhood: Delighting in Our Children and you can do that here.
Check out my online courses here.
Come visit me over at The B.A.R. Podcast Network and find some other solid biblical podcasts to pop into your headphones.
Have you checked out my recommended resources?
SaveSaveSaveSave
SaveSave
SaveSave
SaveSaveSaveSave
SaveSave
SaveSave
SaveSave