Guide to Daily Time with the Lord – Free PDF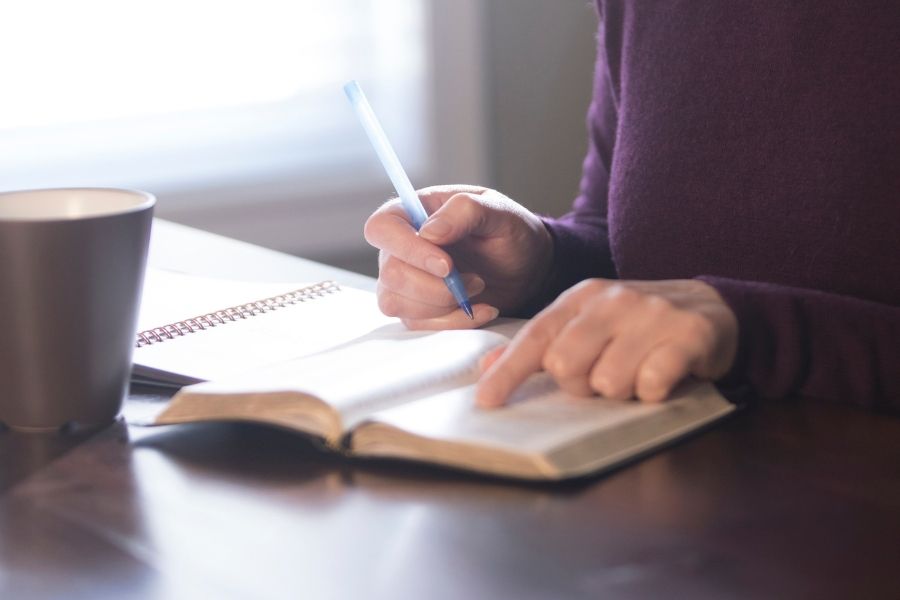 Grab a free copy of my guide to Daily Time with the Lord. It guides you through time in God's Word and helps you meditate on and apply what you've read.
If you'd like more insight into utilizing the Daily Time with the Lord guide, listen in to Podcast EP 95: Developing a Daily Bible Reading Habit. I walk through the guide and explain how I utilize it in my bible reading time.
You can gain access to the free library here or by clicking on the image below.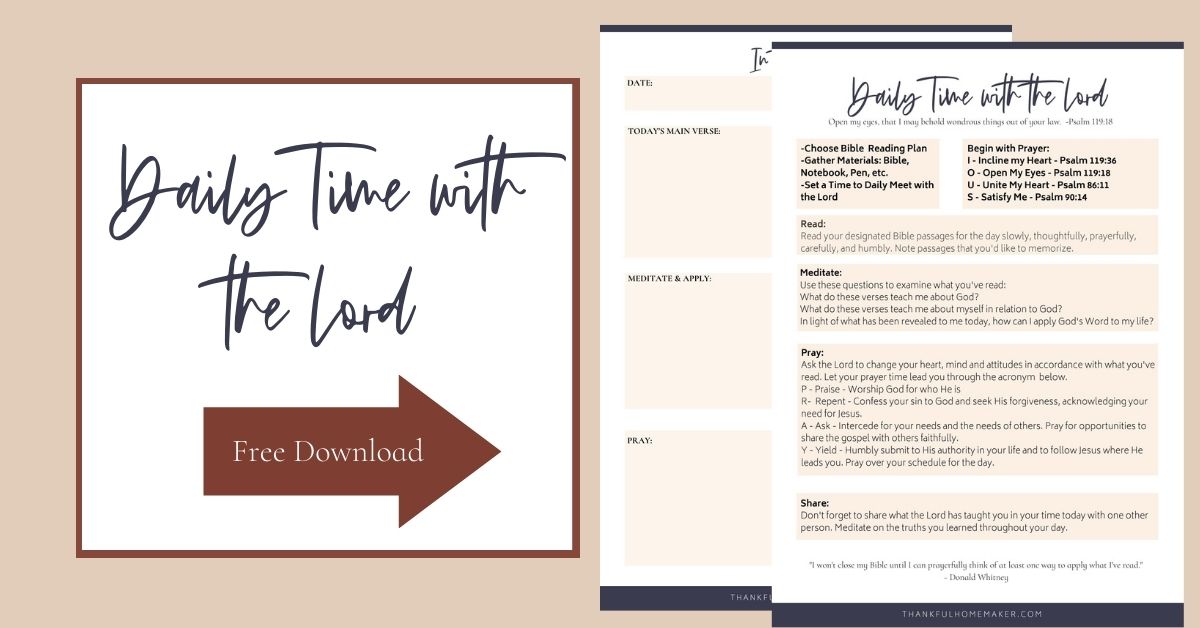 *If you're already an email subscriber and you've forgotten your password, it's usually at the bottom of any emails you receive from me or you can contact me here at the blog too.