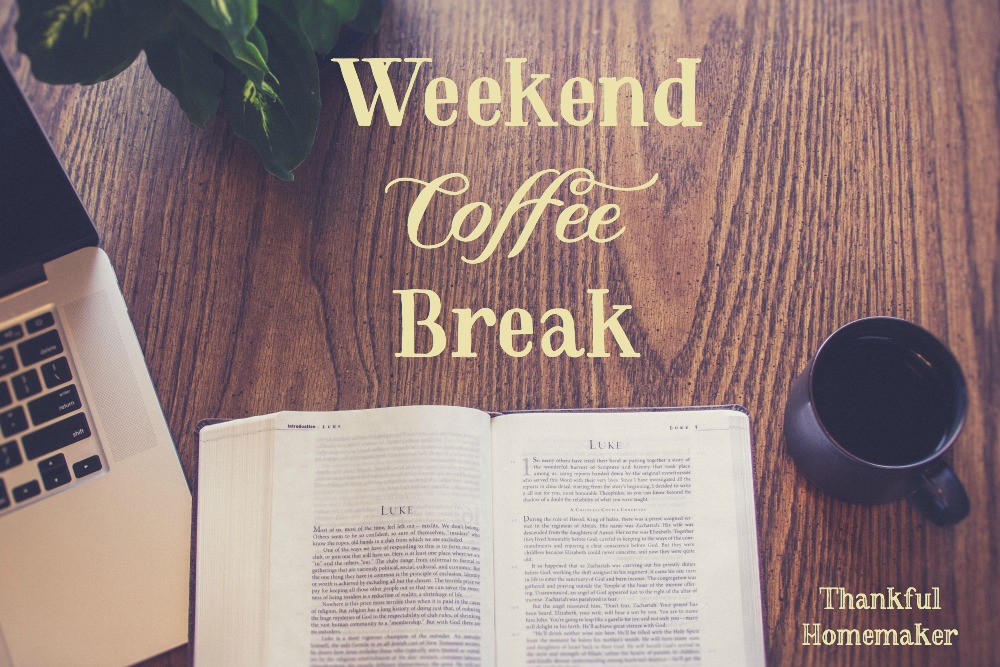 To Read:
Tragedy in Texas: Christian Testimony in the Face of Evil – @Albert Mohler
From a Christian worldview, we have to understand that the facts are important. It is not wrong to want to know what the dots are and then to try to connect them. God made us rational and moral creatures and this moral sense reaches out for some rational explanation of the horrifying evil of our world. But our first response should not be to try to understand the crime, but rather, to identify with the community in grief and experiencing heartbreak.
Why We Can Rejoice that Marriage Will End – @Tim Challies
Perhaps the most difficult thing to accept about marriage is that marriage will end–that it is, in the words of John Piper, merely momentary.
Why is it That Important to Memorize the Scriptures? – @Conforming to the Truth
I believe every true Christian should memorize the word of God. Why? Because it teaches, commands us to do so.
The Holy Spirit's Ministry – @Ligonier
The Reformers placed tremendous stress on the gifts of the Spirit to the whole body of Christ. John Calvin himself has rightly been described as "the theologian of the Holy Spirit" (B.B. Warfield). Yet Reformed Christians always have been given a "bad press" for their views on the gifts of the Holy Spirit.
You Cannot Guarantee Your Child's Godliness – @Desiring God
If Christian parents could choose to control one thing about our child's future, we all would choose the same thing, wouldn't we? Across every nation, every culture, in any generation, one thing rises highest on the prayer list of any Christian parent, dwarfing every other request we might make for our precious son or daughter: we want them to know, obey, and enjoy Jesus.
To Listen:
Body Image and Your Spouse – @Association of Certified Biblical Counselors
Wretched Radio (11/6/2017 episode) – @Wretched.org
Putting on Kindness in Our Homes – Thankful Homemaker
To Watch:
When Someone Hurts You – @ Wretched via YouTube
Taste of Heaven: Cultivating a Heart for Home -@Revive Our Hearts via YouTube
For Your Bookshelf:
Seabiscuit by Laura Hillenbrand (It's been my vacation read and I'm enthralled).
Prayer: Experiencing Awe and Intimacy with God by Timothy Keller (Such a solid, biblcial resource on prayer – I'm so thankful I picked this one up!)
To Make:
Easy Hot Chocolate with Real Chocolate – it's that time of year in Wisconsin. Marshmallows are a must!
For Your Home:
The Wall Decor at Magnolia Market is beautiful – I love their new Christmas signs.
I'm enjoying my Val Marie Prayer Journal. I have the Undated Journal and have been thankful for it especially for travel and it's small enough to keep in my purse.
To Ponder:
Brothers and sisters, we do not want you to be uninformed about those who sleep in death, so that you do not grieve like the rest of mankind, who have no hope. 1 Thess. 4:13
"Heavenly Father, not again. Not another unthinkable act of wickedness . . . so soon, too soon. We begin this day with heavy hearts, fearful hearts, angry hearts. Our hearts break for the family of believers at First Baptist Church, the community of Sutherland Springs, and those living in the greater San Antonio area.
We share their shock; we enter their pain. Father, show us how to love in the place of so much loss. Show us how to pray in the face of such great evil.
We grieve for families who lost children and siblings, parents and friends. We grieve for a small town subjected to such a huge tragedy. We grieve for a church whose worship of Jesus was violated with gunfire and death. We grieve for ourselves; and we own our feelings of vulnerability and confusion."
Please read the rest of the prayer here:
Grieving with Hope: A Lament after the Sutherland Springs Tragedy by Scotty Smith:
Rejoice with those who rejoice, weep with those who weep.

~ Romans 12:15
SaveSaveSaveSaveSaveSaveSaveSaveSaveSaveSaveSave
SaveSave