EP 6: What Does Self-Discipline Look Like in Our Homes?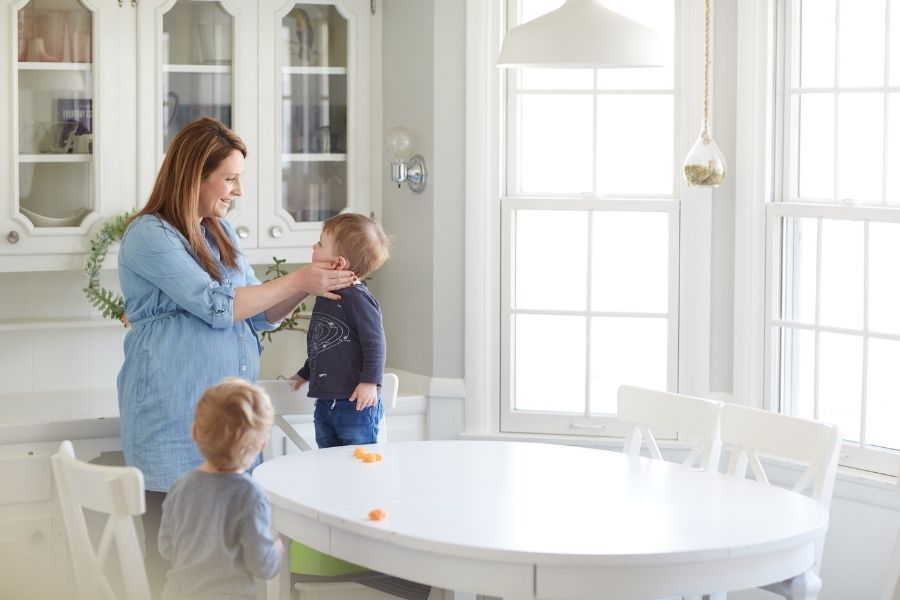 To waste time is to squander a gift from God.
~ John Blanchard
Self Discipline is essential to spiritual growth and it is useful in our lives in so many ways. Living lives that are disciplined means saying, "yes" to God in every area of our lives.
Self Discipline is essential to spiritual growth and it is useful in our lives in so many ways.
Jesus is our ultimate example of what it looks like to live a disciplined life. He chose both dependence and obedience to His Father. As Christians, we too are called to dependence and obedience to our Father.
Self-discipline is primary to our spiritual growth. In 1 Timothy 4:7 We are called to discipline ourselves for the purpose of godliness. It means to exercise control over one's self. It's the ability to keep ourselves under control.
Listen & Download the Podcast:
Show Notes:
Doulos – Someone who belongs to another; a bond slave, without any ownership rights of their own. Ironically, 1401/dulos ("bond-sloe") is used with the highest dignity in the New Testament – namely, of believers who willingly live under Christ's authority as His devoted followers.
"Designed for good deeds. It's as simple as that. It was God's idea. He did the designing. He expects us to work, just as the designer of a precision instrument if he understands the principles involved and designs it accordingly, expects the thing to work. It is no great credit to the instrument if it does."
~ Elisabeth Elliot
"This job has been given to me to do. Therefore, it is a gift. Therefore, it is a privilege. Therefore, it is an offering I may make to God. Therefore, it is to be done gladly, if it is done for Him. Here, not somewhere else, I may learn God's way. In this job, not in some other, God looks for faithfulness."
~ Elisabeth Elliot
"If a task is once begun, never leave it 'till it's done.
Be the labor great or small, do it well or not at all."
~ Unknown
"To pursue holiness a believer must hear biblical preaching and teaching and participate in corporate worship, the Lord's Supper, Bible reading, meditation, prayer, and fellowship. Further, he must deny many legitimate pleasures if he is to win the prize."
~ Steve Lawson
"We have only the time allotted by God, and none of us knows when it will run out. Every Christian life runs by His divine timetable and against His divine clock. We do not know how long He will hold open the door of a given opportunity or of our entire time of service. "Be careful how you walk," Paul counsels, "not as unwise men, but as wise, making the most of your time, because the days are evil" (Eph. 5:16). God gives us many things without limit – His love, His grace, and many others. But His gift of time is strictly measured."

~ John MacArthur
My Practical List:
Spend time with the Lord daily
Take care of the tasks that are most difficult early in the day.
Make sure you finish what you start.
Take the time to get organized – one room at a time.
Learn to deny yourself.
Scripture References & Other Resources Mentioned:
1 Timothy 4:7
Galatians 5:22-23
1 Peter 1:13
Ephesians 4:14
1 Corinthians 7:22
Matthew 6:24
Matthew 11:30
Romans 6:22
Ephesians 2:8-10
Ephesians 5:15-16
1 Corinthians 10:31
Discipline: The Glad Surrender by Elisabeth Elliot
SaveSave