EP 113: The Sin of Anger (Matthew 5:21-26 – Sermon on the Mount Series)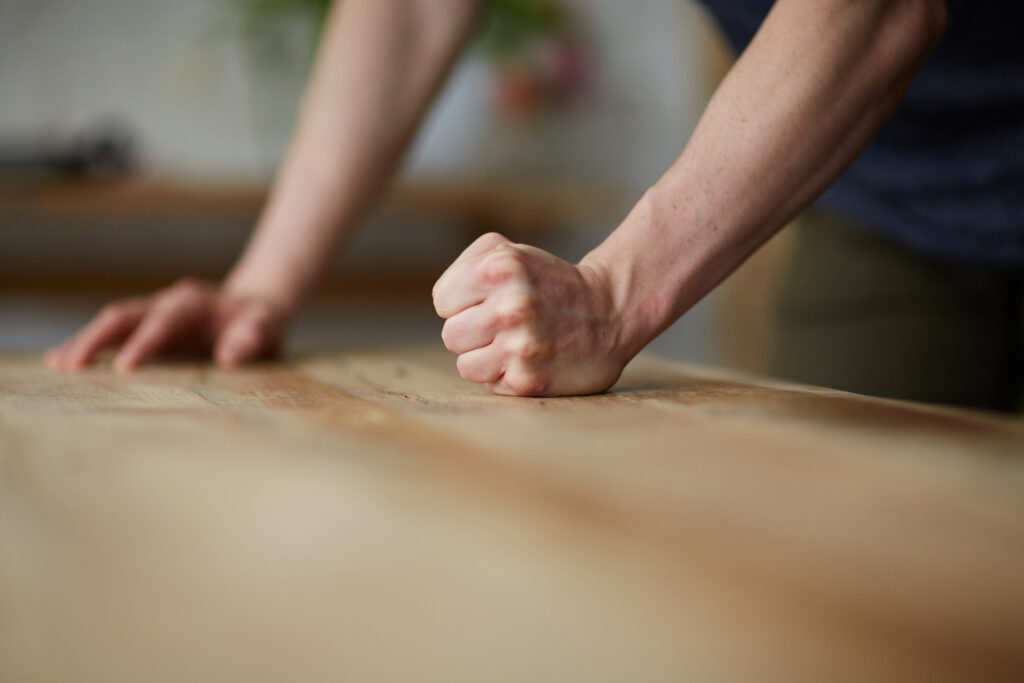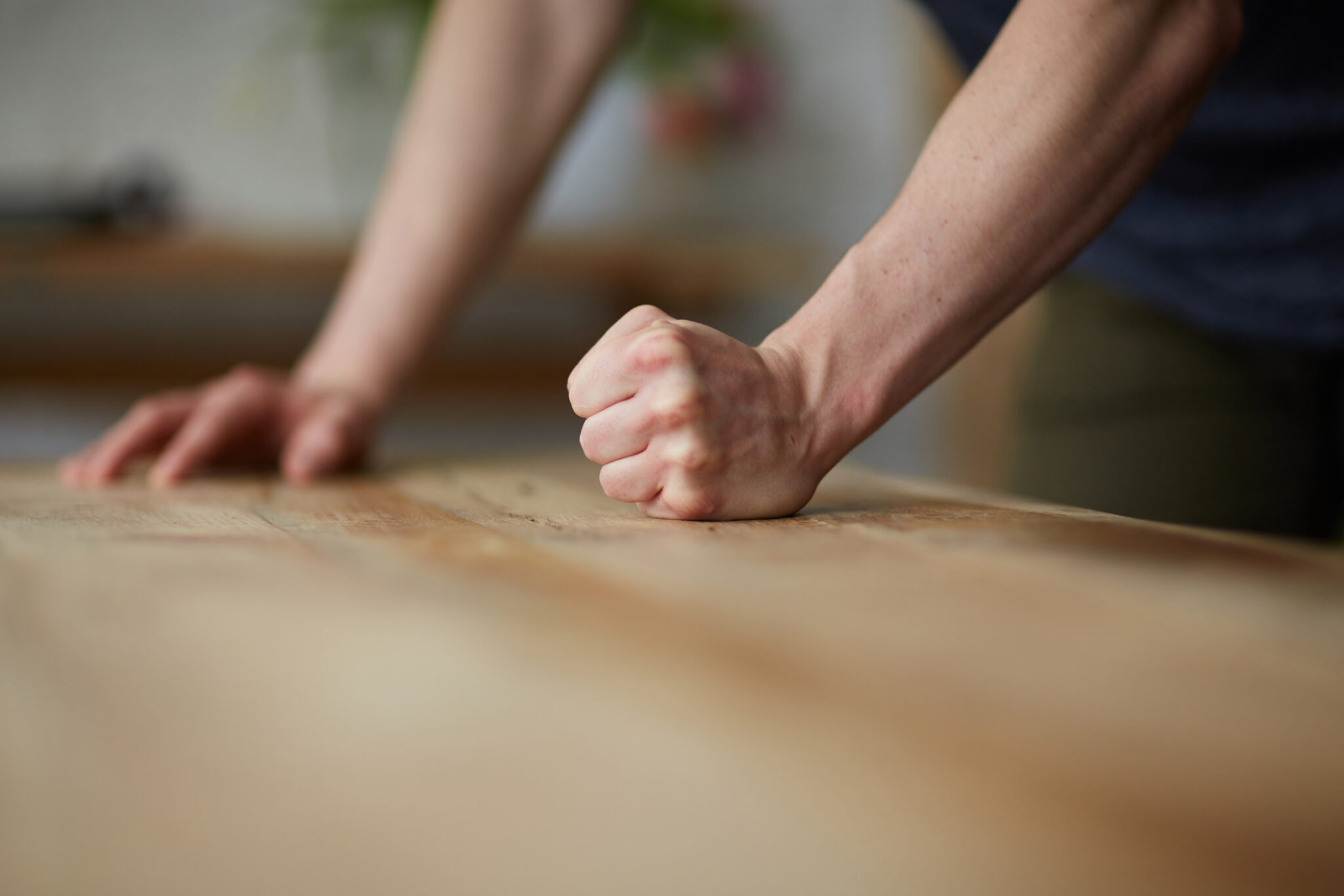 We have been working through the true character of a Christian in our time in the Sermon on the Mount series.
When a man is truly poor in spirit, recognizing his bankruptcy before God, meek, pure, desiring righteousness and a peacemaker—he will be salt and light for Jesus to a lost world around him.
Now, as we turn to this next section of the Sermon, we begin to see that the teaching of the scribes and Pharisees to avoid murder meant they were keeping the sixth commandment; but Jesus lays out to them that they've broken this commandment when they've been angry with another person or called them a fool.
We're going to see again that as James Montgomery Boice stated it: "True Christian morality must arise from the heart; and as a result of this, no one but God (who controls the heart) can provide it."
Matthew 5:21-26:
21 "You have heard that it was said to those of old, 'You shall not murder; and whoever murders will be liable to judgment.' 22 But I say to you that everyone who is angry with his brother will be liable to judgment; whoever insults his brother will be liable to the council; and whoever says, 'You fool!' will be liable to the hell of fire. 23 So if you are offering your gift at the altar and there remember that your brother has something against you, 24 leave your gift there before the altar and go. First be reconciled to your brother, and then come and offer your gift. 25 Come to terms quickly with your accuser while you are going with him to court, lest your accuser hand you over to the judge, and the judge to the guard, and you be put in prison. 26 Truly, I say to you, you will never get out until you have paid the last penny.
The taking of another person's life in the image of God through murder reminds us we live in a sin-filled world that deems others as worthless. We see how our society views the sin of abortion as legal; they see it as okay to kill a baby in the womb.
Are we always mindful as we think of our sinful anger, even though it doesn't lead to physically murdering someone, is committing murder against another person in our heart, and will also be judged by the Lord?
One commentator stated: "We would learn that we actually do worse things than these if we could only see our hearts as God is able to see them."
We are all murderers. Have you ever lost your temper, harbored a grudge against someone, gossiped, neglected their needs, spoke unkindly about them or to them, or have you been jealous?
We can destroy others in our thoughts and with our words, and as those who profess to be known and loved by Jesus, this should not be.
Listen to the Podcast Below:
Resources Mentioned:
The Sermon on the Mount: Kingdom Life in a Fallen World by Sinclair Ferguson
Uprooting Anger: Biblical Help for a Common Problem by Robert D. Jones
A Small Book About a Big Problem by Ed Welch
Good & Angry: Redeeming Anger, Irritation, Complaining and Bitterness by David Powlison
The Heart of Anger: Practical Help for the Prevention and Cure of Anger in Children by Lou Priolo
Show Notes:
"True Christian morality must arise from the heart; and as a result of this, no one but God (who controls the heart) can provide it."
James Montgomery Boice, The Sermon on the Mount Expositional Commentary
---
"The real contrast in this section is between the meaning of the law according to Jesus and the meaning of the law according to the religious tradition and the ancient teachers."
"We would learn that we actually do worse things than these if we could only see our hearts as God is able to see them."
"Jesus recognized that we cannot be trusted in our judgment of the seriousness of careless speech. We treat the damage we do with our lips very lightly because we do not see the corpses we leave behind. That is why Jesus invades our moral slumber by telling us how serious this is in the sight of God. He uses language we readily understand: anger incurs judgment; using terms of contempt (like raca) is worthy of condemnation by the highest court (5:22); calling someone a fool fits us for Hell. Jesus is probably not placing these sins on a scale of seriousness in the kingdom of God; he is simply stressing vividly that they are far more serious than most of us assume. In fact, our insensitivity to their real seriousness is indicative of the dullness of our spiritual senses."
Sinclair Ferguson, The Sermon on the Mount: Kingdom Life in a Fallen World
---
"Picture a man in church. He is about to express his devotion to the Lord in worship and in his offering. But he has not been enjoying fellowship with his brother. There is disharmony in the relationship. Jesus says the man should leave his offering, be reconciled to his brother, and then return to worship God with a clear conscience and full heart.
Is Jesus saying that the only important thing in worship is right relationships with our fellow men? Hardly! He recognizes that our relationship with God is primary, but we always appear before God as those who are related, rightly or wrongly, to our fellow men. What we are before God involves how we are related to others. And if we are at enmity with others, how can we come into the Lord's presence with clean hands and a pure heart? It is monstrous to think that he will find our hypocritical offering acceptable.
Obedience is better than sacrifice (1 Samuel 15:22). As Peter shows us, this principle extends to the home and family: husbands are to treat their wives with respect and as heirs of the gracious gift of life so that nothing will hinder their prayers (1 Peter 3:7). The principle is clear: right relationships with others are part of the meaning of the commandment not to murder. They are essential if our righteousness is to go down deeper than that of the scribes and Pharisees."
Sinclair Ferguson
---
I think I can say again that we all know something about this tendency not to face directly the conviction which the Holy Spirit produces in our heart, but to say to ourselves: "Well, now; I am doing this and that; I am making great sacrifices at this point; I am being helpful in that matter; I am busily engaged in that piece of Christian work." The whole time we are not facing the jealousy we may feel against another Christian worker, or something in our personal, private life. We are balancing one thing with another, thinking this good will make up for that evil.
Martyn Lloyd Jones, Studies in the Sermon on the Mount
---
"I know of marital relationships where there is feuding all week long, and yet they put on their religious face for Sundays and think they're worshipping God. I know of women who are at odds with others, or even avoid others at church, or don't care for a certain person in the church, and yet they think they've come on Sunday to worship. My friend, if this describes you, then worship is far from what you are doing on the Lord's day; hypocrisy would be a better description because that's what Jesus says it is."
Susan Heck, A Ladies Bible Study on the Sermon on the Mount
---
"If we are guilty of offending another, may we covenant with God to deal with it soon. Some of us have been spiritually dry because we have been offensive to others. May we covenant now to confess our sins to those whom we have offended. Then the Heavens will open again. The moment we truly decide to deal with the problem, God's re-creating forces go to work within us. Let us live as truly righteous people, so that others will see the radical righteousness of Christ and be drawn to him."
R. Kent Hughes, The Sermon on the Mount: The Message of the Kingdom
Scripture References:
Matthew 5:21-26
Matthew 2:15
Matthew 3:13-17
Matthew 4
Matthew 5
Matthew 5:17-20
1 John 2:9
1 John 3:15
1 John 4:20
Psalm 139:23-24
1 Samuel 15:22
1 Peter 3:7
Psalm 66:18
1 John 3:18-20
Ephesians 4:26
Hebrews 12:14-15
Romans 12:18
Recommended Resources:
The words we use are a revealing of our true spiritual condition

Quote from EP 113: The Sin of Anger