EP 122: Love Your Enemies (Matthew 5:43-48 – Sermon on the Mount Series)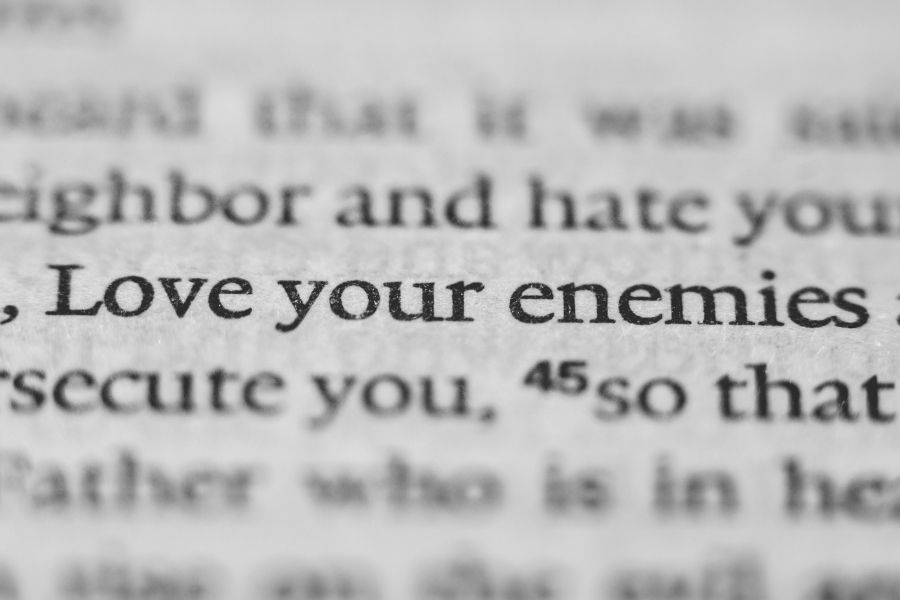 Our God has created us in His image and this image is stamped on every human being whether they are a child of God or not. But now as those who have come to be known by God through repentance of our sins and faith and trust in Jesus Christ alone for our salvation—we are now called to live in such a way as to mirror and reflect the character of God.
We are to be imitators of Jesus who is God incarnate. And we are to reflect his image to a lost and dying world.
And one way we do that is by loving our enemies.
Matthew 5:43-48:
43 "You have heard that it was said, 'You shall love your neighbor and hate your enemy.' 44 But I say to you, Love your enemies and pray for those who persecute you, 45 so that you may be sons of your Father who is in heaven. For he makes his sun rise on the evil and on the good, and sends rain on the just and on the unjust. 46 For if you love those who love you, what reward do you have? Do not even the tax collectors do the same? 47 And if you greet only your brothers, what more are you doing than others? Do not even the Gentiles do the same? 48 You therefore must be perfect, as your heavenly Father is perfect.
This text continues with what might seem like radical teachings of Jesus. And I'm sure the scribes and Pharisees were shocked by this statement just like they were the others in this sermon of Jesus's so far. I would go so far to say they were probably even hostile to it.
We are to be imitators of Jesus who is God incarnate. And we are to reflect his image to a lost and dying world. One way we do that is by loving our enemies.
But we're reminded that we're not hearing anything new from the Lord. Jesus isn't adding new content. He is just explaining the full intent of the law of God which was originally given and which the scribes and Pharisees had so turned into such a narrow interpretation and redefined it.
---
Listen to the Podcast Below
---
Resources: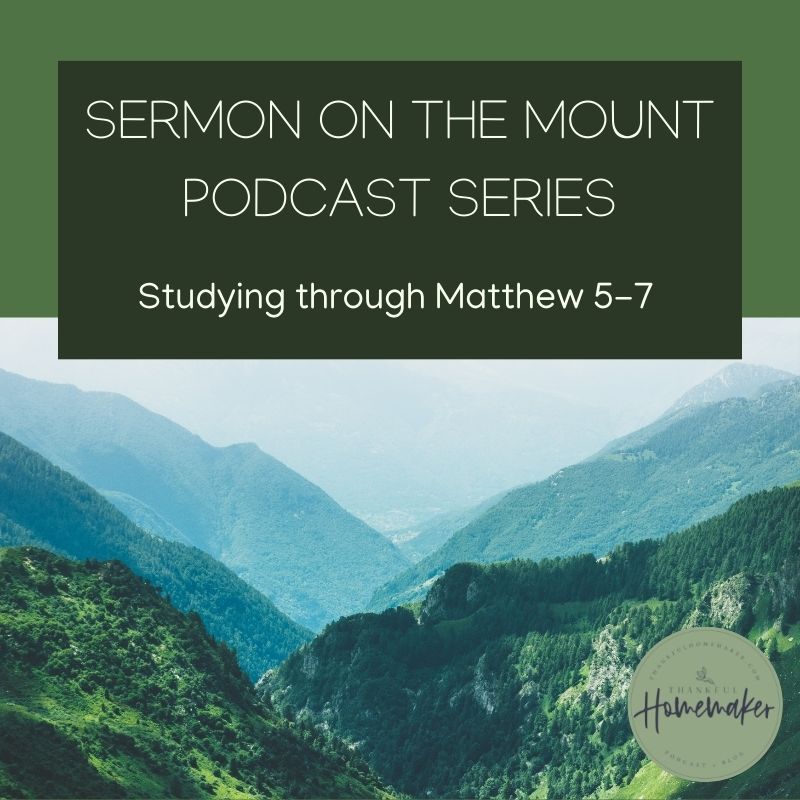 ---
Show Notes:
The Jews traditionally hated the Samaritans and were their bitter enemies. However, our Lord tells us in the parable that when the Jew was attacked by thieves and robbers on the road between Jericho and Jerusalem, several Jews passed by and did not help him. But the Samaritan, the traditional enemy, went across the road and cared for him and did everything for him. That is loving our neighbor and our enemy. Who is my neighbor? Any man who is in need, any man who is done through sin and anything else. We must help him whether he is a Jew or a Samaritan. Love your neighbor, even if it means loving your enemy. Do good to those who hate you.
And our Lord, of course, not only taught it, but He did it. There we see Him dying upon the cross, and what has He to say about those men who condemned Him to that, and who drove in the cruel nails? These are the blessed words that come from His holy lips: 'Father forgive them; for they know not what they do.'
~ Martyn Lloyd Jones, Studies in the Sermon on the Mount
---
One is that it reveals something of the way God is. God is merciful. "He makes his sun rise on the evil and on the good, and sends rain on the just and on the unjust" (Matthew 5:45). "He does not deal with us according to our sins, nor repay us according to our iniquities" (Psalm 103:10). "Be kind to one another, tenderhearted, forgiving one another, as God in Christ forgave you" (Ephesians 4:32). So when Christians live this way, we show something of what God is like.
The second reason is that the hearts of Christians are satisfied with God and are not driven by the craving for revenge or self-exaltation or money or earthly security. God has become our all-satisfying treasure and so we don't treat our adversaries out of our own sense of need and insecurity, but out of our own fullness with the satisfying glory of God. Hebrews 10:34: "You joyfully accepted the plundering of your property \[that is, without retaliation], since you knew that you yourselves had a better possession and an abiding one." What takes away the compulsion of revenge is our deep confidence that this world is not our home, and that God is our utterly sure and all-satisfying reward.
So in both these reasons for loving our enemy we see the main thing: God is shown to be who he really is as a merciful God and as gloriously all-satisfying. The ultimate reason for being merciful is to glorify God—to make him look great in the eyes of man.
John Piper, When is it Right to Repay Evil With Pain?
---
Jesus' call to love one's enemies is supremely radical! "To return evil for good is devilish; to return good for good is human; to return good for evil is divine." That is true! To love an enemy is divine, and to pray for an enemy – a persecutor – is supremely divine! The fact that the text mentions "enemies" (plural) suggests that Jesus means personal enemies who are presently doing us harm. This is amazing teaching. To the man on the street, the mere idea of loving his enemies is absurd and offensive and beyond his capability. It offends his natural sense of right and wrong. To those under the Old Testament Law, the idea of loving one's enemies was completely contrary to their perception of God's Law, which they thought required rejection and hatred of enemies – a limited love. Jesus commanded a love without limits, that loves everyone regardless of what they say or do to us. This is revolutionary, whatever one's culture. In fact, if practiced by you and me, it would change our entire community.
R. Kent Hughes, The Sermon on the Mount
---
"We can emphasize that by putting it like this. The Christian is the man who is above, and goes beyond the natural man at his very best and highest. . . . There are many people in the world who are not Christian but who are very moral and highly ethical, men whose word is their bond, and who are scrupulous and honest, just and upright. You never find them doing a shady thing to anybody; but they are not Christian, and they say so. They do not believe on the Lord Jesus Christ and may have rejected the whole of the New Testament teaching with scorn. But they are absolutely straightforward, honest and true. . . . Now the Christian, by definition here, is a man who is capable of doing something that the best natural man cannot do. He goes beyond and does more than that; he exceeds. He is separate from all others, and not only from the worst among others, but from the very best and highest among them."
~ Martyn Lloyd Jones, Studies in the Sermon on the Mount
---
"Stretch towards the highest conceivable standard, and be not satisfied till you reach it." ~ Charles Spurgeon
---
In order to be perfect as your heavenly Father is perfect…you must turn away from your own efforts completely and receive instead the perfection which God has already taken steps to provide for you. Nothing that you will ever do will be perfect. Only what God does is perfect. Hence, if you are to reach the perfection which God requires, it must be as the result of His working for you and in you…
In the eighteenth Psalm David speaks of perfection twice, once of God's perfection and once of man's. The point of the verses it that God is responsible for both kinds. In Psalm 18:30 David writes, "As for God, his way is perfect." Then two verses farther on he adds, "It is God who arms me with strength and makes my way perfect" (Ps 18:32). Who is God? God is the One who is perfect. What does he do? God works to perfect sinful men.
~ James Montgomery Boice, Sermon on the Mount
---
Though you cannot be perfect, yet you must want to be perfect, and there must not be any sin which you knowingly spare. Cut them in pieces, every one of them; as soon as you know that anything is wrong, I pray you to have such a tender conscience that you will seek to escape from it; for, as long as you harbor even one of them, comfort will never come to you.
~ Charles Spurgeon, God's Time for Comforting
---
Did you notice the way our Lord puts it? I say unto you, Love your enemies, bless them that curse you, do good to them that hate you, and pray for them which despitefully use you and persecute you." Why? 'That you may be like God? No: That ye may be the children and not even of God—'ye may be children of your Father which is in Heaven." God has become the Father to the Christian. He is not the Father of the non-Christian; He is God to them and nothing else, the great Law-Giver. But to the Christian, God is Father. Then again, our Lord doesn't not say, "Bec ye therefore perfect, even as God in heaven is perfect. No, thank God, but 'Be ye therefore perfect, even as your Father which is in heaven is perfect. If God is your Father you must be special, you cannot help it. If the divine nature is in you, and has entered into you through the Holy Spirit, you cannot be like anybody else; you must be different.
~ Martyn Lloyd Jone, Studies in the Sermon on the Mount
Scripture References:
Matthew 5:38-43
Matthew 5:1-2
Romans 5:10
Leviticus 19:18
Exodus 23:4-5
Proverbs 25:21
Matthew 5:45
Psalm 103:10
Ephesians 4:32
Hebrews 10:34
Ephesians 5:1
Romans 2:11
1 Peter 1:15-16
Psalm 18:30
Psalm 18:32
Luke 10:27
Matthew 6:1-4
---
Recommended Resources: