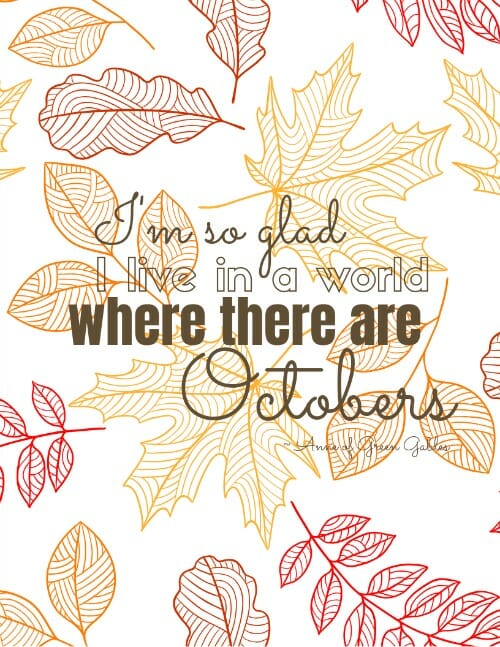 Do you love Fall decorating? I'm getting my home ready and love the cozy changes Fall brings about. Anne of Green Gables is a favorite book and this is one of my most loved quotes from it. I wanted a printable to frame and be reminded of God's hand in creating and giving us the beauty of October's.
You can grab the free printable in my library here.
If you want a bit more help in your Fall decorating check out The Nester's seasonal decorating courses. I'm halfway through her Fall one and so enjoying the inspiration to use what I already have to make my home cozy and ready for Autumn.
I"m enjoying Myquilyn Smith's (The Nester) book, Cozy Minimalist Home: More Style, Less Stuff.
I love her motto:
"It doesn't have to be perfect to be beautiful."
Our families desire to have a home where people and their needs comes above having everything perfect and in its place.
Visit the the Cozy Community Fall Class here and grab your free printable here.