Free Tool to Simplify Your Meal Planning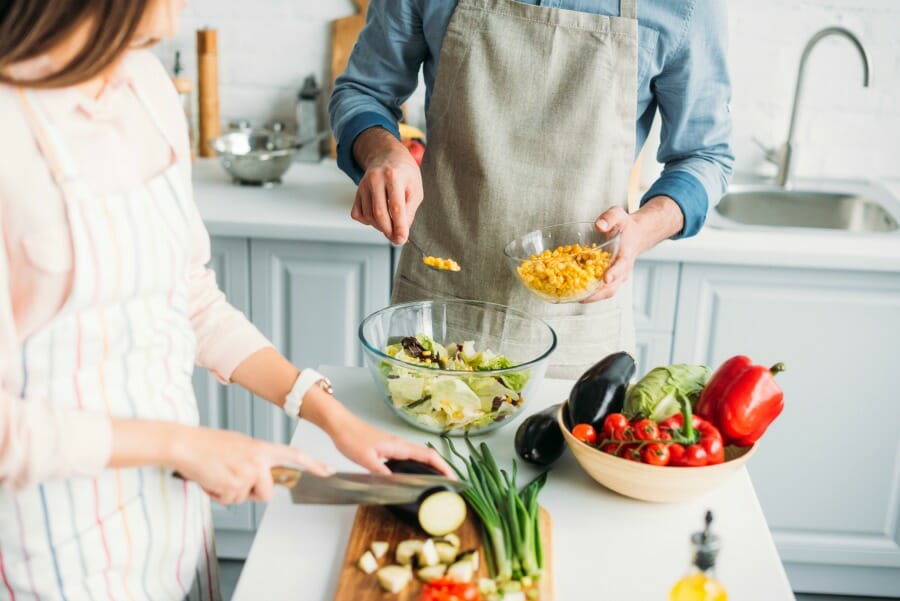 How many times do you find yourself sitting down to meal plan, and you can't even think of one meal to add to your weekly list. It's like you forget everything your family loves to eat. I want to simplify your meal planning by providing you with a free printable: Favorite Family Dinners Planning Sheet.
The planning sheet is a free printable that you will greatly appreciate as you fill it in with your family's favorite meals. These are the meals your family loves to eat, and the ones you love to cook. These are the simple ones. The time-tested ones that you find yourself turning to time and again. You will probably have the basics listed here like tacos, burgers, and pizza, but this list will also have favorites from your cookbooks, Pinterest boards, and cooking websites you love to visit.
The printable has a space for the entree name and the location. The location is helpful because if you're like me, you have recipes in multiple places (online, recipe box, binder, Pinterest, etc.), and you can forget where to look for them. The location box helps you to remember. Many of the meals your family loves will not have a recipe because you know it by heart, but for the ones that do, the location box will be a helpful tool.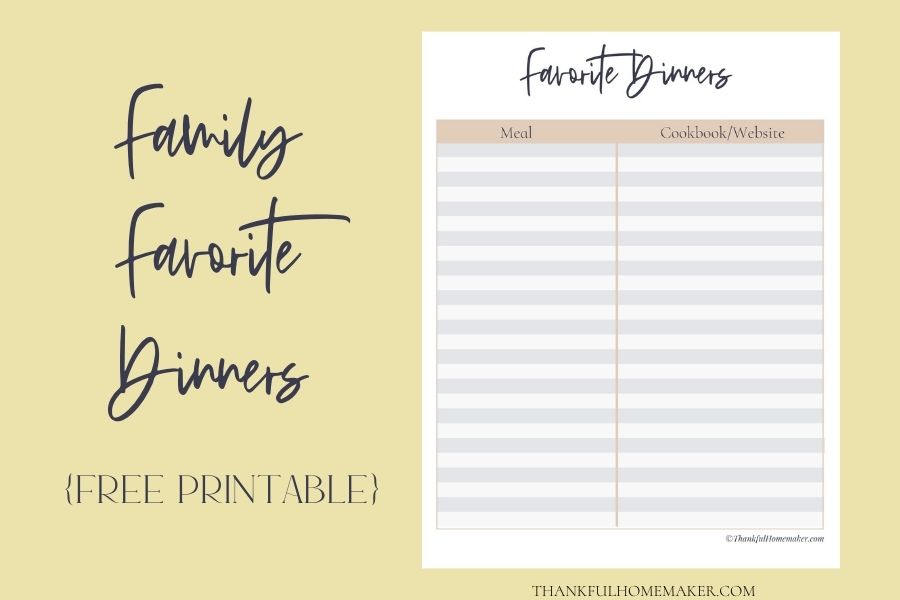 Take the time to fill in this sheet with the help and input of your family. What do they like to eat? What are some of their favorites? What I love most about it is, when you've filled it out (and you will keep adding to it over the years and making changes), you will have your own personalized meal planning service with all the recipes you and your family love to eat.
Have you grabbed a copy of the free Weekly Menu Planner? These two resources work great together and they're both available in the FREE Library of resources.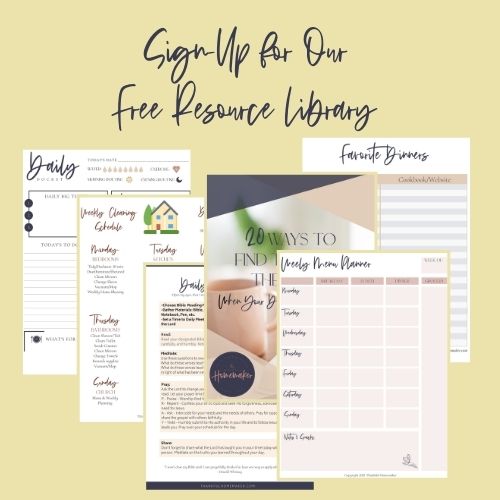 Looking for more encouragement and motivation in your menu planning?
Need a bit more encouragement? Check out my new menu planning course – Menu Planning Made Easy: