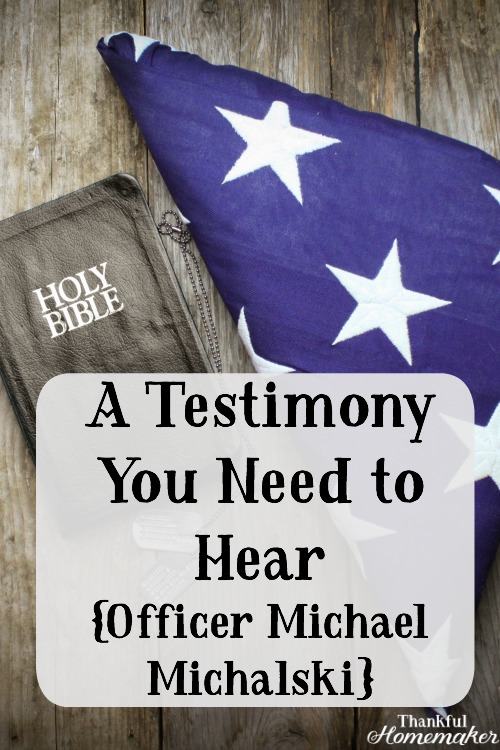 This week our church family suffered a great loss of a man who was a friend, brother-in-the-Lord and a great example of a servant of Jesus Christ. Officer Michael Michalski lost his life in the line of duty last week on Wednesday, July 25th. He leaves behind a wife and three sons.
His life touched the lives of so many and I hope you will take a moment to watch the video below of the testimony he left behind.
It is one to watch as a family and will be an encouragement in your witness for Christ.
If you'd like to help his family, the Milwaukee Police Department created a GoFundMe page for Officer Michalski's family.
Donations can also be sent to:
Michael J. Michalski Memorial Fund, c/o Tri City National Bank, 7525 Oklahoma Avenue, Milwaukee, WI 53219.
The whole memorial service was a beautiful tribute and our church family, Grace Community Church, was grateful for Oak Creek Assembly of God in hosting the service for their facility was able to accommodate the outpouring from not just the community but all around the country.
The hardest part was the video for the final call for Officer Michalski:
"Salvation is the most important thing"

~ Michael Michalski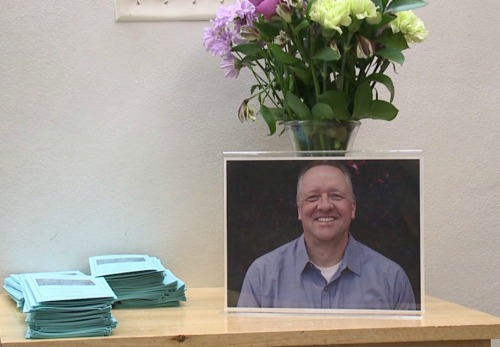 Related Links:
He didn't die; he just changed addresses; Officer Michalski remembered at his church
Two Ways to Live Gospel Tract Pocket Edition
Way of the Master Student Edition – Witnessing Made Simple by Ray Comfort