EP 99: Blessed are the Pure in Heart (Sermon on the Mount Series – Matthew 5:8)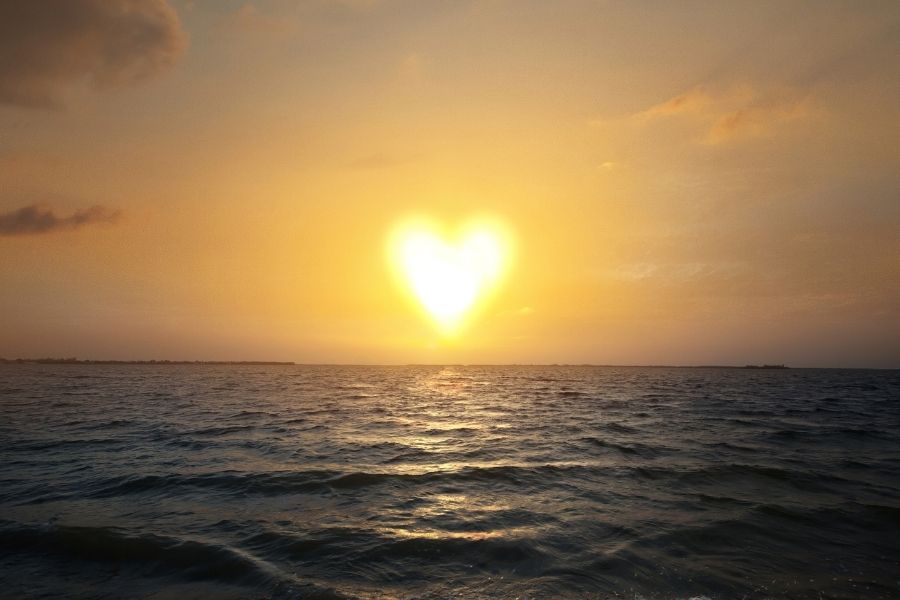 The gift of physical sight is wonderful. Yet we are talking today about a seeing that surpasses that of even someone being blind and seeing for the first time. We are going to see God.
Today we are on the sixth beatitude in Matthew 5:8:
Blessed are the pure in heart, for they shall see God.
I don't know about you, but I can't even imagine what that will be like. The joy will be unimaginable as we leave this world when God calls us home and we see Christ face to face.
Our sixth beatitude is about seeing God. We are going to learn today how to get 20/20 spiritual vision.
Jesus didn't begin this beatitude with blessed are those who are pure in speech, or pure in their actions but the pure in heart.
Martyn Lloyd Jones paraphrases this verse like this:
"Blessed are those who are pure, not only on the surface but in the center of their being and at the source of every activity."
Jesus is primarily interested in your heart. He came to transform your heart and my heart, and he calls us to be pure in heart. He calls us to have hearts purely devoted to Him and not mixed with the world and diluted by sin. If you change the heart, the rest of the body will follow.
God demands a humanly impossible character, and then gives us that character by His grace. -R.Kent Hughes

Related Quick Links Mentioned:
Studies in the Sermon on the Mount by Martyn Lloyd Jones
The Sermon on the Mount: The Message of the Kingdom by R. Kent Hughes
Read the Sermon on the Mount – Matthew 5-7
Blessed are the Pure in Heart @Thankful Homemaker YouTube Channel
Sermon on the Mount YouTube Video Playlist
Tulips & Honey Interview (Video)
EP 95 Developing a Daily Bible Reading Habit
EP 15: Prioritizing God's Word When Life is Busy
Show Notes:
"Blessed are those who are pure, not only on the surface but in the center of their being and at the source of every activity." ~ Martyn Lloyd Jones, Studies in the Sermon on the Mount
"He means those who do not aim merely at outward correctness, but at inward holiness."
~ J.C. Ryle
"While we often relate heart to the emotions (e.g., 'He has a broken heart'), the Bible relates it primarily to the intellect (e.g., 'Out of the heart come evil thoughts, murders, adulteries, fornications, thefts, false witness, slanders,' Matt 15:19). That's why you must 'watch over your heart with all diligence' (Proverbs 4:23). In a secondary way, however, heart relates to the will and emotions because they are influenced by the intellect. If you are committed to something, it will affect your will, which in turn will affect your emotions."
~ John MacArthur
"God demands a humanly impossible character and then gives us that character by His grace."
~ R. Kent Hughes, The Sermon on the Mount
"If we grasped this, it would revolutionize our lives. You and I are meant for the audience chamber of God; you and I are being prepared to enter into the presence of the King of Kings. Do you believe it, do you know it is true of you? Do you realize that a day is coming when you are going to see the blessed God face-to-face? Not as in a glass, darkly, but face-to-face. Surely the moment we grasp this, everything else pales into insignificance. You and I are going to enjoy God, and to spend our eternity in His glorious and eternal presence. Do you realize you are being prepared for this, and do you set your affection on it? 'Set your affection on things above, not on things on the earth.' Are you looking at these things which are unseen and eternal? Do you spend time in meditating upon the glory that yet awaits you? If you do, the greatest concern of your life will be to have a pure heart."
~ Martyn Lloyd Jones, Studies in the Sermon on the Mount
The technique for curing spiritual blindness has existed for two millennia. The procedure is radical and 100 percent effective because God is the physician. You must be born again. To be pure in heart, you must be given a new heart.
~ R. Kent Hughes, The Sermon on the Mount
All I have tried to say can be put like this. You are going to see God! Do you not agree that this is the biggest, the most momentous, the most tremendous thing that you can ever be told? Is it your supreme object, desire and ambition to see God? If it is, and if you believe this gospel, you must agree with John, 'Every man that hath this hope in him purifies himself, even as he is pure.' The time is short, you and I have not long to prepare. The Great Reception is at hand; in a sense the ceremonial is all prepared; you and I are waiting for the audience with the King. Are you looking forward to it? Are you preparing yourself for it? He is working in us and preparing us for that. But let us also work and purify ourselves 'even as he is pure.'
~ Martyn Lloyd Jones, Studies in the Sermon on the Mount
Scripture References:
Matthew 5:8
Matthew 5:1-12
Jeremiah 32:39
Ezekiel 36:26
James 4:8
Psalm 24:3-4
Matthew 23:27-28
1 Samuel 16:7
Matthew 23:26
Matthew 9:4
Matthew 12:34-37
1 Peter 1:16
Matthew 5:48
1 Timothy 1:5
2 Timothy 2:22
2 Timothy 1:3
John 3:16
John 14:6
Acts 4:12
1 John 4:12
John 1:18
Job 42:5
1 John 3:2-3
Philippians 2:12-13
Resources:
Studies in the Sermon on the Mount by Martyn Lloyd Jones
Sermon on the Mount The: Matthew 5-7 Expositional Commentary by James Montgomery Boice
Matthew 1-7 MacArthur New Testament Commentary by John MacArthur
Expository Thoughts on the Gospel of Matthew by J.C. Ryle
The Sermon on the Mount: The Message of the Kingdom (ESV Edition) by R. Kent Hughes
Sermon on the Mount by Sinclair Ferguson
The Beatitudes: An Exposition of Matthew 5:1-12 by Thomas Watson
The Message of the Sermon on the Mount by John Stott
Sermon on the Mount Teaching Series by Sinclair Ferguson at Ligonier Connect
The Beatitudes by R.C. Sproul at Ligonier Connect
The Beatitudes from 50,000 Feet Sermon by Alistair Begg
The Beatitudes, Part 3 (Matthew 5:7-9) – Sermon by R.C. Sproul
The Only Way to Happiness: Be Pure in Heart – Sermon by John MacArthur
Study Guide for Sermon on the Mount at Blue Letter Bible