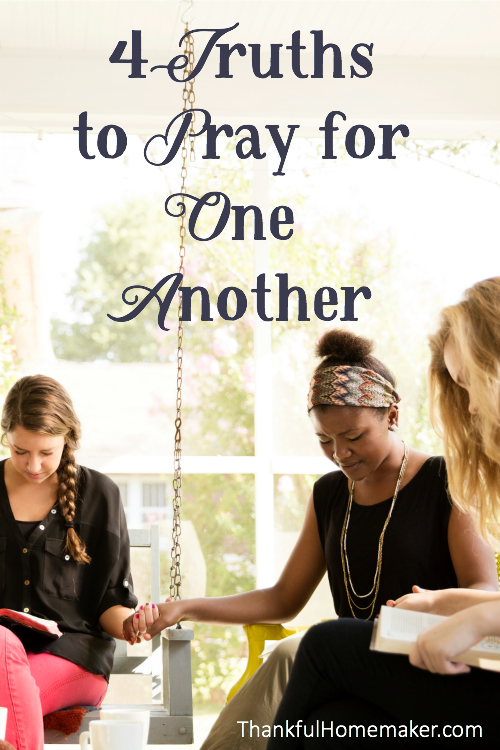 I love reading the prison prayers of Paul (Ephesians 1:15-23, 3:14-21; Philippians 1:9-11, Colossians 1:9-12) because we see the heart of what the apostle desired for us. In the midst of this trial Paul didn't pray the believers in Ephesus or Philippi would live their best life now. He didn't pray for material blessings but his focus was on the spiritual and the unlimited and glorious blessings we have from being in Christ.
"He did not ask God to give them what they did not have, but rather prayed that God would reveal to them what they already had.

~ Warren Wiersbe
In the Ephesians 1:15-23 Paul is giving thanks to God for our inheritance in Christ and that we would truly understanding all that we have in Him. He is asking God to give believers a spirit of wisdom and of revelation in the knowledge of him (Eph 1:17). 
15 For this reason, because I have heard of your faith in the Lord Jesus and your love toward all the saints, 16 I do not cease to give thanks for you, remembering you in my prayers, 17 that the God of our Lord Jesus Christ, the Father of glory, may give you the Spirit of wisdom and of revelation in the knowledge of him,
~ Ephesians 1:15-17
Wisdom in God's ways is something we should all desire to seek as believers and to pray for others that are in Christ. We should desire to understand what it looks like to live as those who have been changed by the Gospel.
Paul starts off his prayer sharing what the marks are of a true Christian: Faith in Christ and love for other Christians. The Ephesians Paul is writing to are saints because they have repented of their sins and put the faith and trust in Jesus Christ as Lord alone for salvation (see what is the Gospel).
Before I get into Paul's prayer I want to remind you that if you are in Christ, God's divine power has granted to us everything pertaining to life and godliness, through knowledge of Him who called us by His own glory and excellence (2 Peter 1:3). We don't need to search for something extra in our Christian life. It says everything has been given to us. At salvation everything the believer needs in Christ has been given to us.
"The Christian's primary need is for wisdom and obedience to appropriate the abundance of blessings the Lord has already given. Our problem is not lack of blessings, but lack of insight and wisdom to understand and use them properly and faithfully."

~ John MacArthur
We don't need to be seeking more spiritual resources but we need to ask the Lord to give us understanding and insight so we can know and appropriate the resources we do have and were given in complete abundance at the moment of our salvation.
Let's look together more specifically as we break down the rest of the passage in Ephesians 1:15-23 what Paul specifically prayed for the believers. We know prayer is just speaking to God and God speaks to us through His Word, the Bible. Prayer is a wonderful privilege we have as His children called out of darkness into His marvelous light. In verse 16 Paul unceasingly prays giving thanks for these believers and for God's work in their lives.
4 Things to Pray for One Another (and ourselves too):
First to Know God Better:
that the God of our Lord Jesus Christ, the father of glory, may give you the Spirit of wisdom and of revelation in the knowledge of him, 
~ Ephesians 1:17
Pretty simple isn't it. Praying for us and others to know more about this awesome, glorious God we serve and can know personally through Christ. Imagine the comfort of knowing all about God and knowing God personally brings Paul who is in prison suffering for his faith in Christ. It can be too easy to acquire knowledge in so many areas of our lives and only have superficial knowledge of who God is. May it be our prayer and desire to know God more and more through His revelation of Himself to us through the Bible. This is a great truth to pray for ourselves and other believers – that we/they have more knowledge of God.
We have a great privilege as Christians to not just know about God but to know Him personally. May we pray for Him to be our greatest joy.
Second to Know the Hope to Which We're Called:
having the eyes of your hearts enlightened, that you may know what is the hope to which he has called you, 
~ Ephesians 1:18a
When scripture speaks of the heart here it is meaning the center of our knowledge and understanding. Paul is praying that their eyes would be illuminated to God's truths to know how to respond to all of life's circumstances and difficulties with an eternal perspective. Imagine the impact this would have on our lives if we and others could grasp this truth. What a blessing to see and respond to every situation or trial of our lives through the lens of God's Word.
As Christians we live with a glorious hope in this world. We have an assurance of what is to come and understand that all of live is to be lived to the glory of God. We know that God is working out every detail of our lives for our good and His glory.
Third We are His Inheritance:
what are the riches of his glorious inheritance in the saints
~ Ephesians 1:18b
A first glance over this passage you may think as I did that Paul wants us to know about our inheritance we have in Christ (all that is true) but it's a different interpretation for this verse. He wants us to know that we are God's inheritance. We are His, we are sealed by His Holy Spirit and His precious portion. We belong to Somebody – forever! We as the saints are God's inheritance (1 Peter 2:9).
God has chosen, redeemed and adopted depraved, sinful children to be His own and to become the bride for His beloved Son. God has chosen us, saved and sanctified sinners, to spend eternity with. He will one day bring us home to glory with Him for an eternal rest. Paul is praying that we would grasp the riches of this marvelous grace.
Fourth to Know His Power:
19 and what is the immeasurable greatness of his power toward us who believe, according to the working of his great might 20 that he worked in Christ when he raised him from the dead and seated him at his right hand in the heavenly places,
~ Ephesians 1:19-20
The resurrection power that raised Christ from the dead is at work in every believer. Paul did not pray for power to be given to believers, He prayed that they would know the power they already possessed in Christ. Paul prayed the believers would know their hope of heaven was assured because God had raised Christ from the dead and seated Him in the heavenly places as King who will bring His children home to be with Him for all eternity.
Final Thoughts:
As I'm writing this I am not saying it is wrong to pray for things that are temporal in this life. We need to give thanks to the Lord for so many things on a daily basis and ask for His help in all areas of our lives. We are dependent upon the Lord for all things and bringing all our needs before Him in prayer reminds us of that truth.
My hope is we will continue to learn from Paul how to pray for others and for ourselves with eternity in mind. These are great truths to pray for others when circumstances can seem so challenging you are at a loss for words on what to pray.
In summary: Pray to know God better, know the hope to which we're called, be reminded that we are His children for all eternity and to know the power and assurance we possess in Christ.
May we pray continually that we may see Christ more and more.