Cultivating a Heart for Missions in Your Family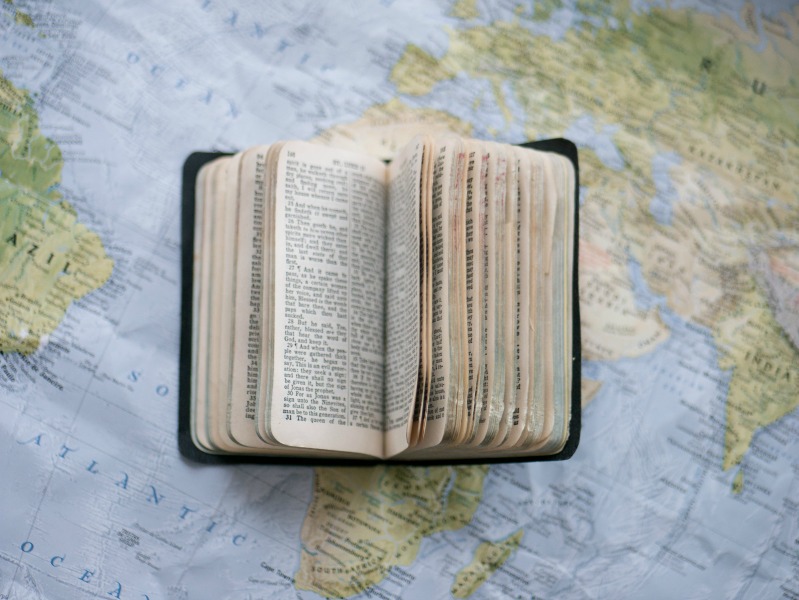 *Update: This is an older post and as I'm re-sharing it we're already signed up to head to the G3 Conference this September 30 – October 2, 2021, in Atlanta, Georgia and the theme is Christ Is Supreme Over All. If you're able to attend it's a conference I highly recommend it.
We are on the road as I'm writing this post and recently attended the G3 Conference as the start of our trek south for the next few weeks.
This is our third year attending the conference and we look forward to it every year. In fact, we already signed up for the early bird pricing for next year! (Watch or listen to messages from past conferences here – the app is a helpful resource too.)
It is a full two and a half days of teaching and truly my mind and body are exhausted but it gives my husband and me much to discuss over the next couple weeks we have together on the road. We've used this time to head south to not just be a time of relaxation, (although it is) but as a time to reevaluate our goals and priorities individually and together as a couple who love the Lord. Doug still works while we're south and I work on catching up on blogging, business items, and reading too.
I know the post title is to cultivate a heart for missions in your family and one way I want to encourage this is to listen to at least a few of the messages from the conference. The conference challenged me in areas that I've become lazy and not intentional but complacency or busyness has gotten in the way of praying for the lost here at home and around the world.
The conference had sixteen main sessions and many breakout sessions. The focus of the G3 Conference is theology (G3 stands for Gospel, Grace & Glory). Every year it is a different area of theology and with this year's being called – The Mission of God: A Biblical Understanding of Missions most of the topics were focused on the local church and how they select and send missionaries.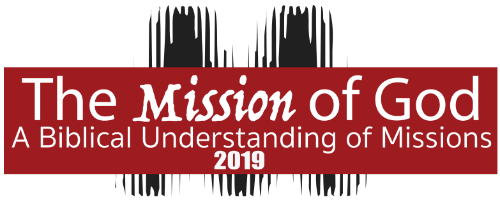 All the sessions were of great value even for lay people so if you have time to listen to them all please do. The two that had the most impact on me were Tim Challies and the Question and Answer session.
Tim Challies exposited Luke 5:1-11 and it was a great sermon on evangelism and encouraged me to engage and how to engage in this Christian discipline that we all are called to take part in as part of the great commission.
"Fish are caught against their will and then killed. God changes the will of men so that they will swim straight for the net, and then He catches them to save them."
In the Question & Answer session, the panel shared some ways to cultivate a heart of missions in your family and then shared some of their favorite missionary biographies. I wanted to pass this along to you and my blog becomes a resource for me too in remembering and implementing these areas of change in our family too. I probably use that search bar on the side panel more than anyone ;).
Here are a few simple ways to cultivate a heart towards missions in your family.
Here are a few simple ways to cultivate a heart towards missions in your family:
Be intentional in your evangelism. Tim Challies mentioned that he decided that because he travels frequently and finds himself taking cabs or Uber rides frequently he would share about Jesus with every driver he had. Sharing the full gospel is always best if possible and time and hearts permit but at least determine to start a spiritual conversation, pray and see where the conversation leads. Leave a tract if possible too. You may not be traveling frequently but what areas of your day-to-day life can you be intentional in sharing the gospel with others.
Pray regular for the missionaries your church supports. If they're in town invite them to stay in your home or to have a meal with your family. There is not better to remember to pray for others than having a personal relationship with them and learning how to best pray for them. Missionaries are regular people like you and me who have been called to share the gospel in another land but they still have the same struggles we do and they need encouragement and pray as their lives may have them in some challenging life situations.
Cultivate a heart for the lost world. There are some great resources online to help you pray for countries in the 10/40 window and just in areas where the gospel needs to be spread. Check out Operation World and The Joshua Project. The Joshua Project has a daily prayer guide and app available and Operation World is a great book to have in your library and they also have prayer resources online.
Send cards, notes, or emails to missionary families. Have your kids color pictures to send to them in a packet. Put a care packet together for them of some items they may miss from here in the states.
Have a missionary or country of the week you pray for with your family. Learn more about the country and pray through the needs of using a resource like Operation World.
If your budget and time permits travel overseas to visit a missionary. We have done this over the years and visited missionaries in London, Germany, Poland, Mexico, and Africa. We loved being able to visit, encourage, and take them to dinner and help in their ministries where needed. Truly, our time with them was more of an encouragement and blessing to us each time. In Africa, we participated in the teaching for a women's conference and we've built relationships with them that have continued over the years. I love being able to pray for them and I also know they are praying for us too.
Read missionary biographies together as a family or on your own. Talk about together as a family how they trusted the Lord. This is a great way to dig a bit deeper into some questions too. Meal times are a great time to do this. (See the list below to get started.)
Be intentional as a family and individual to the lost in your sphere of influence. Invite families over for dinner, schedule coffee dates with unsaved friends and continue to pray for opportunities to share the gospel with them, and to do that you need to open your mouth. This is why we need to study the gospel and have a good and thorough understanding of it ourselves. Living Waters has some great free resources online for you to equip yourself to do this. Listening in to Wretched on Witness Wednesdays is encouraging too.
There are many more ways to cultivate a heart for missions in your family but these were the few that stood out to me and they are all pretty simple to implement. I want to share some of the biographies that the speakers recommended from that Question & Answer Panel. I also tossed in at the end a few of my favorites then I have read over the years.
My favorite series for kids (and adults too!) are the Trailblazers Preachers and Teachers series. I'm currently reading the one on Martyn Lloyd Jones.
Missionary Biography Recommendations from the Panel:
*You can find them in my Amazon Storefront under biographies here too.
John & Betty Stam, Missionary Martyrs by Vance Christie
Insights from the Lives of Olive Doke and Paul Kasonga for Pioneer Mission and Church Planting Today: An Alternative Missionary Practice by Conrad Mbewe
The Autobiography of George Muller by George Muller
Daniel Rowland and the Great Evangelical Awakening in Wales by Eifion Evans (this one is a rare book and is probably out of most of our price ranges)
Pentecost Today?: The Biblical Basis for Understanding Revival by Iain Murray (it's also available from Banner of Truth)
John G. Paton: Missionary to the New Hebrides by John G. Paton
Steve Lawson's biographies in The Long Line of Godly Men Series Books – Charles Spurgeon, Jonathan Edwards, George Whitefield, Martyn Lloyd Jones, William Tyndale, John Calvin, John Owen, Isaac Watts, and Martin Luther
Torchlighter's Series for Families
For the Glory: The Untold and Inspiring Story of Eric Liddell, Hero of Chariots of Fire by Duncan Hamilton
The Life and Diary of David Brainerd by David Brainer and Jonathan Edwards
The Missionary Fellowship of William Carey by Michael G. Hayken
I wanted to share a few of my favorites from over the years too as they have a few more female biographies in them:
Let the Nations be Glad!: The Supremacy of God in Missions by John Piper
Evidence Not Seen: A Woman's Miraculous Faith in the Jungles of World War II by Darleen Deibler Rose
Amy Carmichael: Beauty for Ashes by Iain H. Murray
The Mission-Minded Family by Ann Dunagan
A Chance to Die: The Life and Legacy of Amy Carmichael by Elisabeth Elliot
Through the Gates of Splendor by Elisabeth Elliot
Shadow of the Almighty: The Life and Testament of Jim Elliot by Elisabeth Elliot
Hudson Taylor's Spiritual Secret by Dr. Howard Taylor & Geraldine Taylor
Gladys Aylward: The Little Woman by Gladys Aylward
God's Smuggler by Brother Andrew
The Hiding Place by Corrie Ten Boom
Trail Blazers Series of Chrisitan Biographies
The Hero Tales Series by Dave & Neta Jackson
I'm leaving you with a couple of favorite quotes:
"The accomplishment of the great commission will include great suffering but eternity will prove it was worth the price." -David Platt
"The accomplishment of the great commission will include great suffering but eternity will prove it was worth the price." -David Platt
"We get to tell others about Jesus. It is a blessing and a privilege." -Tim Challies
"What do you do every day to discipline yourself for the purpose of godliness?" -Paul Washer
How do we know how to conduct ourselves? Only according the God's Word." -Paul Washer
What am I missing? How do you cultivate a love for missions in your family? What changes can you make to be more intentional in this? What have been some of your favorite missionary reads?
Related Resources:
Let the Nations Be Glad: The Supremacy of God in Missions by John Piper
HeartCry Missionary Society Recommended Resources