Helpful Tools for Your Homemaking & Walk with the Lord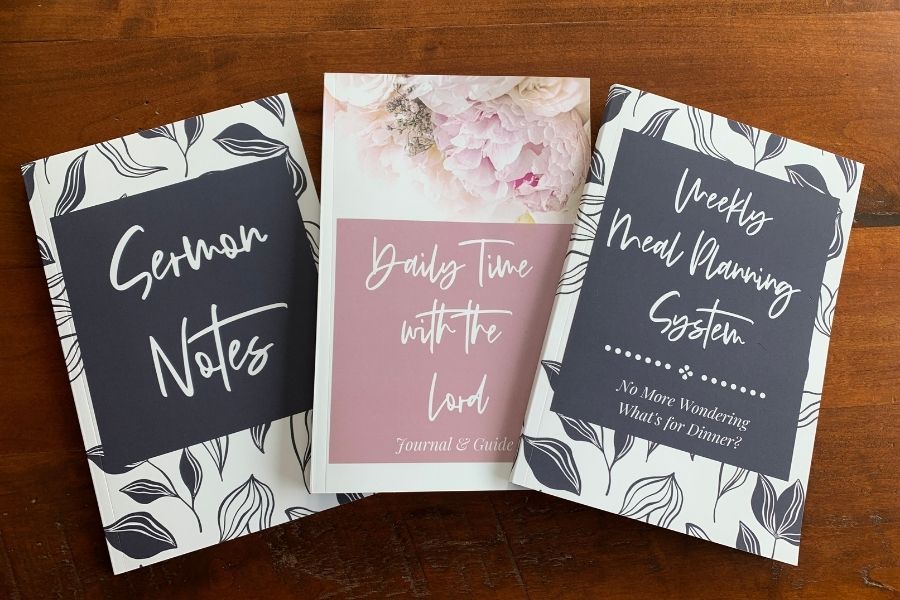 Part of my hope here at Thankful Homemaker is to not only provide you with free resoruces through the blog and podcast to encourage you in your homemaking but to provide you with other helpful affordable resources.
I love to use a sermon notebook, daily time with the Lord planner and menu planner. Sometimes these can be fairly expensive but I've created some affordable resources that I hope will help you in these areas of your homemaking.
The Weekly Meal Menu System Notebook is designed for you to create a customized meal plan to accommodate the meals your family loves to eat and you love to cook. Once you've set up your customized system, you'll be meal planning in minutes each week. You'll save time, money, plan healthier meals for your family, and avoid the dreaded question, "What's for Dinner?"
Keep track of your family's favorite breakfast, lunches, dinners, desserts & snacks for easy planning.

Keep track of your favorite hospitality meals and holiday celebration meals.

52 Weeks of Menu Planning Sheets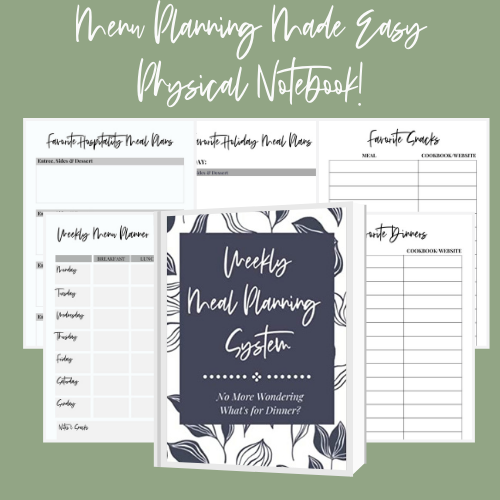 Simplify Your Time in God's Word:
Journal guides you in your time with the Lord each day.
90 two-page journal entry pages to write what you've gleaned from your daily reading.
Journal entry pages include space to share in the following categories: Date, Scripture Read, Meditate, Apply & Pray.
Questions to help you as you read, meditate, pray and apply God's Word.
Quick tips to help you find time in God's Word when your days are crazy busy.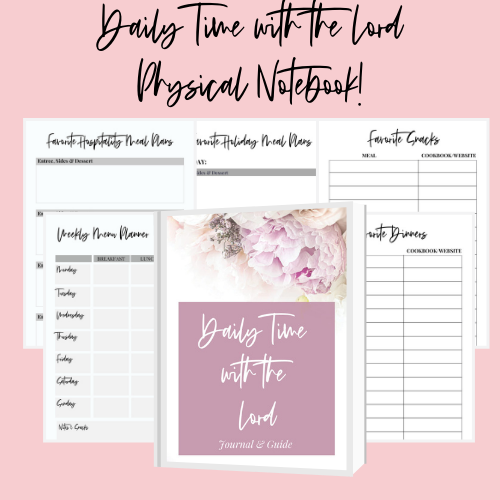 Beautiful journal to keep all your sermon notes organized!
There is plenty of writing space in this perfect-sized notebook to keep your sermon notes organized for an entire year. Two-page layout per week with plenty of room to write. Pages for prayer requests in the back of the journal. Great for church, small group, or Bible study too.