EP 120: Lovingly Giving and Accepting Correction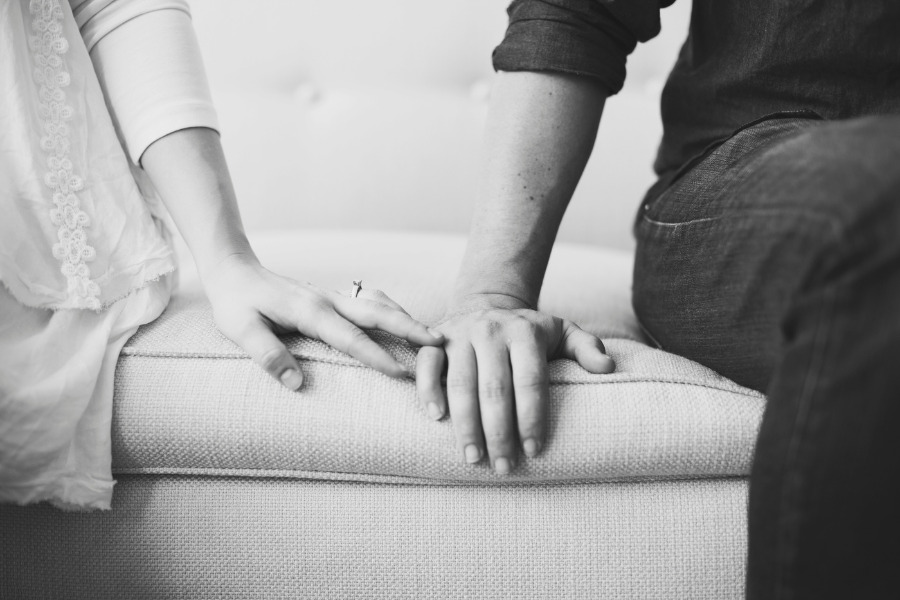 I don't know about you, but I don't always take correction well initially. Usually, I come around, but sometimes it takes me much longer than it should. Pride is such an ugly sin, isn't it??
Proverbs 15:32 tells us:
Whoever ignores instruction despises himself, but he who listens to reproof gains intelligence.
Well, I would like to be the one considered to gain intelligence and not one who despises himself.
So what about you?
How many times in your life have you been corrected, even lovingly, by someone, and your reaction was not a very Christ-honoring one?
What is even more difficult is how many times were those corrections needed because they were right?
Maybe the correction came from your spouse, a dear friend, or a family member.
Being the one closest to me, my husband lovingly corrects me the most. I know I should be thankful when he points out how I mishandled or didn't respond appropriately in a situation. My response to him is often not very kind, and even though I may not always verbalize what I am feeling at that moment, I am thinking of it. My feelings of hurt or anger are real, but they aren't right.
We tend to think as the world does that these feelings are just natural, and we should openly express what we are feeling. This is not true.
How many times in your life have you been corrected, even lovingly, by someone and your reaction was not a very Christ-honoring one?
If our feelings are wrong, it will not get any better by expressing them verbally. Whether or not the correction was justified or correct does not give me the right to respond with a sinful attitude or thought life.
The Lord brings about these difficult situations for our good. If you are in Christ, know that He works everything for your good.
And that doesn't mean it's easy or that the correction we're receiving may be challenging to hear or to deal with or accept.
The thought of our pride or ego being hurt because someone has seen an area of weakness in our life can be very humbling.
We need to take our eyes off ourselves and how others see us, and we need to put our eyes on Christ in those moments. We need to give thanks to God for revealing these areas that need to be brought into obedience to God's Word.
---
Listen to the Podcast Below
---
Resources Mentioned:
Show Notes & Scripture References:
"Submission to the authority of Christ brings authority over the self."
~ Elisabeth Elliot
---
One commentator shared a quote they came across from Martin Luther about personal criticism from unfriendly critics: He said Luther's point was that no matter how bad the personal criticisms—no matter how accurate, or inaccurate, the accusations—there is more sin in each of our hearts than a critic could ever discover.
---
We don't often think of gentleness as a godly virtue. If we are to correct others God's Word calls us to do it in a spirit of gentleness. People are fragile, and we must take great care in speaking the truth to one another, especially when we see a sin that needs addressing in one another's lives.
---
Are you able to speak gently and lovingly when addressing a sin in someone's life and then let the Lord do His work?
---
What is your goal? Is it to win an argument or to help your brother or sister in Christ to grow in godliness?
---
"Gentleness is an active trait, describing the manner in which we should treat others. Meekness is a passive trait, describing the proper Christian response when others mistreat us."
~ Jerry Bridges, The Practice of Godliness
---
We don't correct others because we have a difference of opinion. We correct based on the truths of God's Word. God's Word is our standard of right and wrong.
---
Proverbs 15:32
Romans 12:1-2
2 Timothy 2:23-26
1 Peter 4:8
1 Thessalonians 2:7
2 Timothy 2:26