Resources from Monthly Newsletters
Here are the resources from the current monthly newsletter.
This page is only accessible through the link from your email. It's not open to the public but just to email subscribers.
If you'd like to see a link to all my book recommendations you can visit my Amazon Bookstore here
*Some of the links used are affiliate links – they are of no extra cost to you but help support the blog so thank you in advance xo.
October 2021
Lilac Girls: A Novel by Martha Hall Kelly
Seasons of the Heart: A Year of Devotions from One Generation of Women to Another by Donna Kelderman
Heart & Habits: How We Change for Good by Greg E. Gifford
Church History in Plain Language by Bruce L. Shelly
Susannah Spurgeon: Free Grace and Dying Love by Charles Ray and Susannah Spurgeon
God and Me Series by Joel & Mary Beeke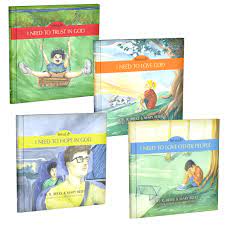 July 2021
The Discipline of Grace by Jerry Bridges
June 2021
Expository Apologetics: Answering Objections with the Power of the Word by Voddie Baucham
I Was Anastasia by Ariel Lawhon
May 2021
Every Day Matters: A Biblical Approach to Productivity by Brandon D. Crowe
The Word Explored: The Problem of Biblical Illiteracy & What to Do About It by Dave Jenkins
The Excellent Wife by Martha Peace
April 2021
Suffering is Never for Nothing by Elisabeth Elliot
Hebrews for You by Michael Kruger
March 2021
The Excellent Wife by Martha Peace
Ordinary: Sustainable Faith in a Radical, Restless World by Michael Horton
February 2021
Aging with Grace: Flourishing in an Anti-Aging Culture by Sharon W. Betters & Susan Hunt
Yours, Till Heaven: The Untold Love Story of Charles and Susie Spurgeon by Ray Rhodes Jr.
How to Eat Your Bible: A Simple Approach to Learning and Loving the Word of God by Nate Pickowicz
The Blessing of Humility by Jerry Bridges
January 2021
Gentle and Lowly: The Heart of Christ for Sinners and Sufferers by Dane Ortlund
Feelings and Faith: Cultivating Godly Emotions in the Christian Life by Brian S. Borgman
Simplify Your Spiritual Life: Spiritual Disciplines for the Overwhelmed by Donald Whitney
November 2020
Thankful Homemaker Fall Playlist on Spotify
Fall Read: Becoming Elisabeth Elliot by Ellen Vaughn
Piercing Heaven: Prayers of the Puritans by Robert Elmer
Planning A Christ-focused Thanksgiving Blog Post
Behold Your God Podcast – Presenting the Gospel to Your Children
Change Your Life Chicken Recipe @The Lazy Genius (My Sheet Pan Cooking Pinterest Board)
Welcome Home: A Cozy Minimalist Guide to Decorating and Hosting All Year Round by Myquillyn Smith
October 2020
Slave: The Hidden Truth About Your Identity in Christ by John MacArthur (Current writing only $1.99 on Kindle)
Nature's Bakery Pumpkin Spice Fig Bars
Carrot Ginger Soup @Love & Lemons
Contentment: Seeing God's Goodness (31 Day Devotional for Life Series) by Megan Hill
Woodfire Candle by Illume (my favorite scent!)
September 2020
You're not enough and that's okay by Allie Beth Stuckey
Velvet Hangers – (My closests are all converted – I love them!)
Homemaker's Friend Daily Planner ( ($2.00 off coupon good until September 30, 2020 – use code SAVE200)
The Best Pumpkin Spice Bundt Cake – (mixes up in 5 minutes!)
New Identity. New Purpose – Sermon on 1 Peter 2:9 by Doug Ferrell