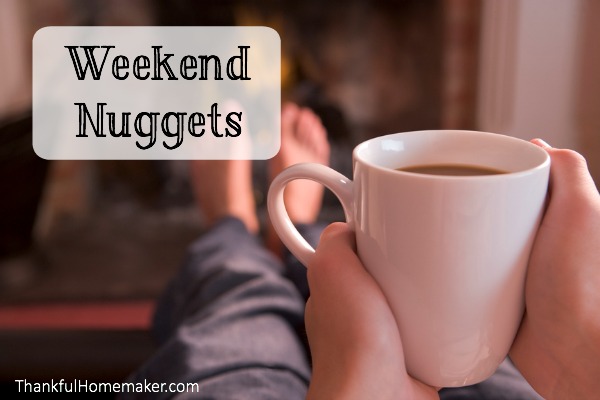 Blog Posts I Loved This Week:
Why Kids Ask Why (And How To Respond Lovingly) @The Gospel Coalition
How Do You Keep a Rein on Your Tongue? @The Gospel Coalition
Are you the "mole" that God "whacks" over the Head? @Unspeakable via Rick Thomas
The Inner Life: 4 Reasons to Have a Quiet Time @Revive Our Hearts
3 Reasons Your Pastor Desperately Needs Prayer and Encouragement @The Blazing Center
What's On My Nightstand:
Still working through Hillbilly Elegy – it's really good.
I'm going through The Blessing of Humility with my daughter and a friend. We're working through the discussion by email working on a chapter at a time (we'll meet in person when we can to chat about it too). There's some good discussion questions to get you thinking deeper about each chapter.
What I've Been Listening To:
If I Could Do It All Over Again @Revive Our Hearts
Man Overboard – @Truth for Life (a series on Jonah)
Top Viewed Posts from the Blog This Week:
68 Words to Change Your Marriage
What I'm Loving This Week:
My root concealer – it stretches my color out (yes I color my gray – I said I never would but that changed lol).
My new bamboo bed sheets – they are soooooo soft!
What are some of your favorite reads from the past week?
"Only those who are truly aware of their sin can truly cherish grace." ~C. J. Mahaney