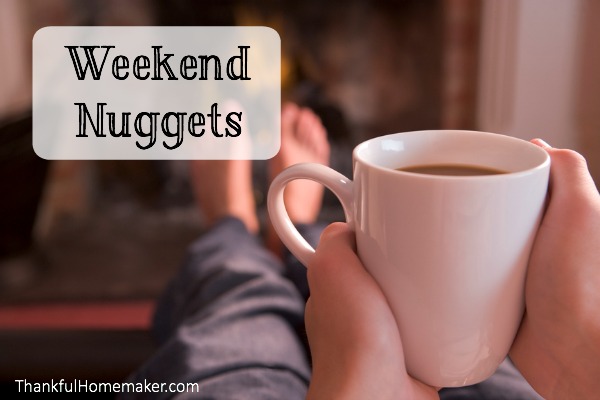 Blog Posts I Loved This Week:
The Hidden Strength of a Weak Mother – @Challies
The Most Essential Life Skill: Teachability – @Head Heart Hand Blog
8 Rules for Growing in Godliness @Challies
How to Resist the Vortex of the Course of This World – @Crossway
You Might Be a Pharisee If…….. – @GTY blog
What's On My Nightstand:
Be Hopeful (Commentary on 1 Peter) by Warren Weirsbe
A Little Book on the Christian Life by John Calvin
What I'm Listening To:
Still working through the Joshua Study with Jen Wilkin
WWUTT Podcast – When We Understand the Text with Pastor Gabe Hughes
Top Posts at the Blog This Week:
The Benefits of Habits in Your Homemaking
What I'm Loving This Week:
My husband and I are celebrating our 31st Wedding Anniversary in Chicago this week. Where has the time gone? I share a bit of my relationship with Doug on my abortion post here. We were married in a little inner city Cleveland, Ohio church and my wedding dress was purchased off the rack (no alterations) for $100. My kids still love to tease me about my "cowboy hat". The photo below where they're throwing rice I love because you can see my sweet grandma in the background xo.
This excerpt below is a post I shared on Facebook with a couple photos from our wedding day and I wanted to share it with my readers here who aren't on social media:
By God's grace and kindness my Doug and I celebrate 31 years today ❤.
We were both enemies of God when we were first married and we would have thought we were "good" people but the Bible tells us otherwise. "There is no one good no not one" Romans 3:10-12. We created a "god" in our own minds that we were comfortable with but it wasn't the One True God – the God of the Bible.
But thanks be to God who opened our eyes to the truth that we were sinners against a Holy God. It is only through repentance of our sins and faith in Jesus that we are known by Him and become His children.
We have come to know what true love looks like through Christ. We can give thanks for the trials and difficulties in marriage because they are molding us more into the image of our Lord. And we can give thanks for all the beautiful moments and seasons too. They are all gifts from God working for our good and His Glory.
Don't be deceived dear friends by thinking you are good and going to heaven because of your good works. The standard is God and He demands perfection. We can't achieve it. That is why He sent Jesus. Pick up your Bible and start reading the book of John and ask the Lord to reveal Himself to you.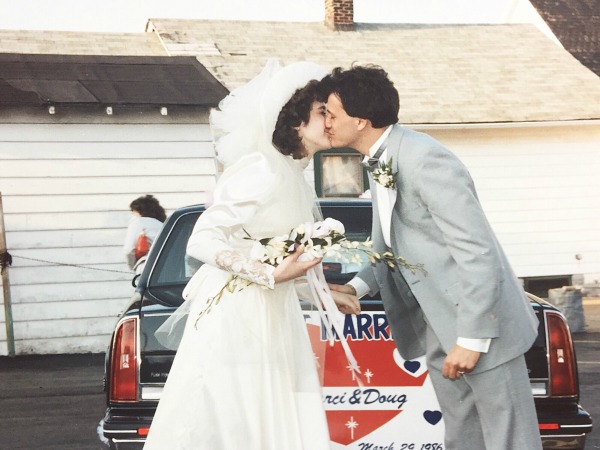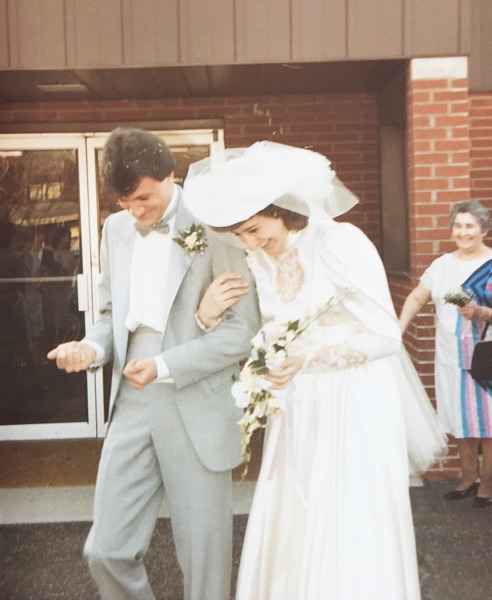 Let the wife make the husband glad to come home, and let him make her sorry to see him leave.

~ Martin Luther
~~~~~~~~~~~~~~~~~~~~~~~~~~~~~~~~~~~~
Last but not least – I'm going to bother you with this one more time as enrollment ends April 3rd (it will reopen in the fall) but My Homemaking Mentor is available for a lifetime membership for just $99 or you can break it into 4 monthly installments too. Click here or on the image below for more details: