25 Thoughtful Mother's Day Gift Ideas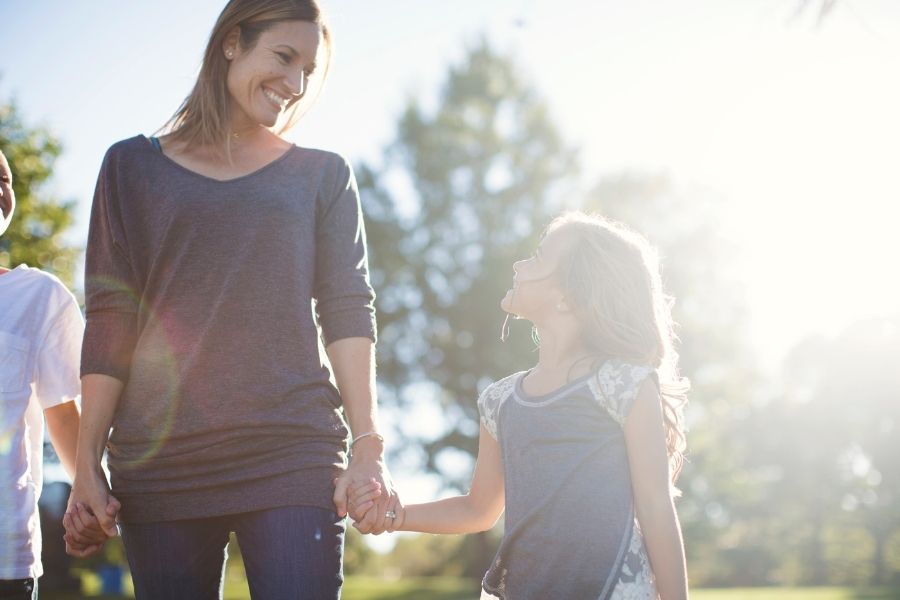 My hope today is to give you a bit of inspiration as you plan for Mother's Day with some thoughtful gift ideas. These are great gift ideas for the women in your life any time of year, from birthdays to holidays to just because you love them.
Mother's Day is just around the corner, and I'm sure there are some of you out there, like me, who haven't planned for it. I know my mom is just like me when it comes to gifts. I love gifts of time over a gift purchased. Don't get me wrong, I love bought gifts too, but there is something special about receiving a hand-written letter or drawing from a child or grandchild.
Here are some simple, thoughtful ideas to help you in your Mother's Day planning. Most do not cost money but take time, and the few that have a cost are pretty budget-friendly.
Here are some simple, thoughtful ideas to help you in your Mother's Day planning.
These are ideas for us as adults with our own Mothers but are also for our children, and there are some great ideas for grandmothers too.
The woman who makes a sweet, beautiful home, filling it with love and prayer and purity, is doing something better than anything else her hands could find to do beneath the skies. A true mother is one of the holiest secrets of home happiness. God sends many beautiful things to this world, many noble gifts; but no blessing is richer than that which He bestows in a mother who has learned love's lessons well, and has realized something of the meaning of her sacred calling.

J.R. Miller
What I love most about this day is it's another chance to be intentional in reminding your mom or grandmother how much you love them!
25 Thoughtful Mother's Day Gift Ideas:
Phone or Video Call – Simple but so appreciated when the distance is an issue in getting together.
Handwritten Letter – We all love receiving hand-written notes. This is a great time to let Mom or Grandma know how thankful you are for her and for your great love for her. A helpful example here at Family Life Today of where to begin.
Favorite Dessert – Take the time to plan to make or buy her favorite dessert.
Clean the House – Give Mom a week off and take care of cleaning the house that week.
Plan and Make Dinner – Who wouldn't love to have a meal planned and cooked for them? Keep it simple. Mom will love having a night off from cooking.
A Beautiful Potted Plant for Her Garden – A pot of flowers for the yard is a sweet gift in May, and you can buy them already potted or do it yourself for Mom.
Give her a Pampering Basket – Put together a basket or gift bag with her favorite hand lotion, candle, magazines, and chocolate.
Write an acrostic name poem – Have the kids make an acrostic name poem for mom or grandma. Use whatever name they call her, "Mom" or "Mother" or "Nana," etc., and think of a descriptive word or phrase for each letter. Check out this handy website for some examples.
Breakfast in Bed – Even simply bringing her a cup of coffee and her favorite reading material would be much appreciated. I love simple breakfast ideas for this, like croissants, fruit, and yogurt to have on hand.
Make Handmade Coupons – Work together with the kids to make coupons for fun date ideas to do together. Or chores mom can cash in on throughout the year. Here's a place to get some ideas on where to start.
Have a family conversation night – Sit with a cup of tea or cocoa, some cookies, and this list of questions to get to know each other and Mom a bit better.
Print out a photo of you with your mom or grandmother and frame it – You can do this by sending a photo to your local Walmart or Walgreens. We all have tons of photos on our phones.
Her children rise up and call her blessed; her husband also, and he praises her "Many women have done excellently, but you surpass them all." Charm is deceitful, and beauty is vain, but a woman who fears the Lord is to be praised.

Proverbs 31:28-30
Movie Night – Watch mom's favorite movie with her and have her favorite snacks. Or take Mom out to a movie of her choice. (Mom's Night Out is one of my favorites.)
Handprint Art – Have the kids make handprint art and write a sweet note to Mom or Grandma on it.
Favorite Snack Basket – Put together a snack basket of all her favorites. From chocolate to cookies to nuts to beverages.
Reminisce Together – Watch home movies or look through photo books together and reminisce over past vacations and family memories.
Have a Remember When Night – I love this with grandparents especially. Sit and listen to their childhood and growing up stories. Videotape the time together so you have a memory. Check out this post and this one for some ideas on questions to ask or come up with your own.
Top Ten Things I Love About You – Do this as a family and make a fun list for mom of all the things you love about her.
Give Your Mom the Gift of an Apology – Is there something in the past that you don't feel you resolved? Some way you've hurt your mom in the past? I think of this from my growing-up years when I was selfish and did not honor my parents. Seek your mom's forgiveness if it's needed.
Make Her a Playlist – Put together a playlist of her favorite tunes to play for the afternoon together.
Share with Her an Important Life Lesson She's Taught You – How many times now, as adults, do we recognize the wisdom of our parents? Share any lessons that stand out to you with her.
Plan a Picnic Lunch (weather permitting) – It's fun to get out to the park to picnic and play together. Even pick up sandwiches from a local sub shop and head to the park. Mom would love the fact that she didn't have to plan it!
Give her a great book – There's always time to get a book with Amazon. Here are a few of my top picks for moms of all ages: Seasons of the Heart: A Year of Devotions from One Generation of Women to the Next by Donna Kelderman, Keep a Quiet Heart by Elisabeth Elliot, Treasuring Christ When Your Hands Are Full by Gloria Furman and Aging with Grace: Flourishing in an Anti-Aging Culture by Susan Hunt.
Have a family game night and let her choose the game.
Pray for your Mom – There is no better gift than the gift of prayer. Take the time to pray over your mom or grandmother. (In case there is a husband reading this for last-minute ideas—one of my husband's favorite books on praying for your wife is Water of the Word by Andrew Case.)
The measure of our love for others can largely be determined by the frequency and earnestness of our prayers for them.

A.W. Pink
What about you?
What are some of your favorite Mother's Day Gift Ideas?
Please share them with us in the comments.