Christmas Love – 1 Corinthians 13 Style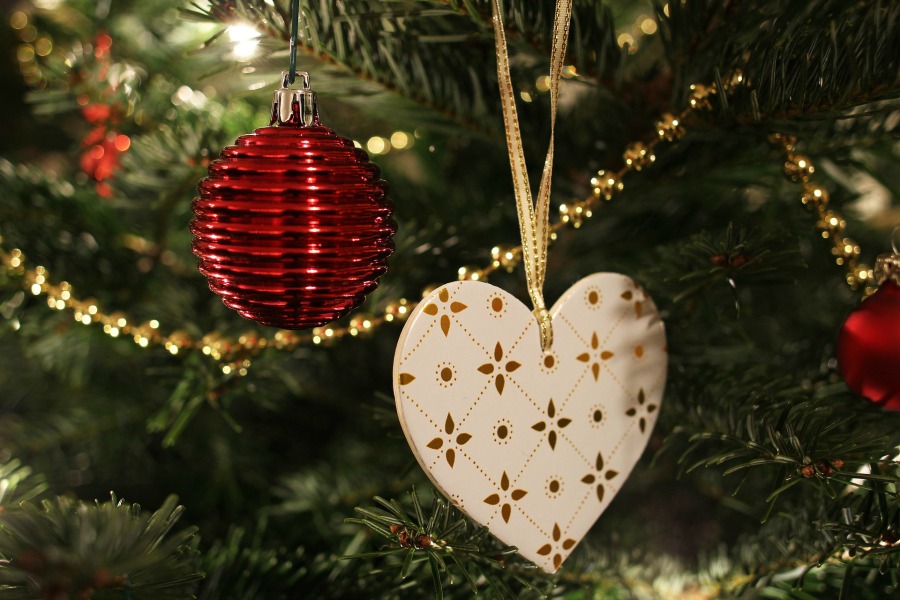 Christmas Love, 1 Corinthians 13 Style
"If I decorate my house perfectly with plaid bows, strands of twinkling lights, and shiny glass balls but do not show love to my family, I'm just another decorator.
If I slave away in the kitchen, baking dozens of Christmas cookies, preparing meals, and arranging a beautifully adorned table at mealtime but do not show love to my family. I'm just another cook.
If I work in the soup kitchen, carol in the nursing home, and give all that I have to charity but do not show love to my family, it profits me nothing.
If I trim up the spruce with shimmering angels and crochet snowflakes, attend a myriad of holiday parties, and sing in the choir's cantata but do not focus on Christ, I have missed the point.
Love stops cooking to hug the child.
Love steps aside the decorating to kiss the husband.
Love is kind, though harried and tired.
Love doesn't envy another's home that has coordinated Christmas china and table lines.
Love doesn't yell at the kids to get out of the way.
Love doesn't give only to those who are able to give in return but rejoices in giving to those who can't.
Love bears all things, believes all things, hopes all things, endures all things.
Love never fails. Video games all break, pearl necklaces will be lost, golf clubs will rust. But giving the gift of love will endure."

~ Poem by Sharon Jaynes – taken from Celebrating a Christ-Centered Christmas
The good news is that the one and only God, who is holy, made us in his image to know him. But we sinned and cut ourselves off from him. In his great love, God became a man in Jesus, lived a perfect life, and died on the cross, thus fulfilling the law himself and taking on himself the punishment for the sins of all those who would ever turn and trust in him. He rose again from the dead, showing that God accepted Christ's sacrifice and that God's wrath against us had been exhausted. He now calls us to repent of our sins and to trust in Christ alone for our forgiveness. If we repent of our sins and trust in Christ, we are born again into a new life, an eternal life with God.
This Christmas season may you come to know Jesus the perfect Lamb of God sacrificed for us that we may be filled with Christ's true peace and joy. The ultimate gift!
Jesus Answered. "I am the way the truth and the life. No one comes to the Father except through me. ~John 14:6
SaveSave
SaveSave