EP 89: Blessed are the Meek (Matthew 5:5 – Sermon on the Mount Series)
---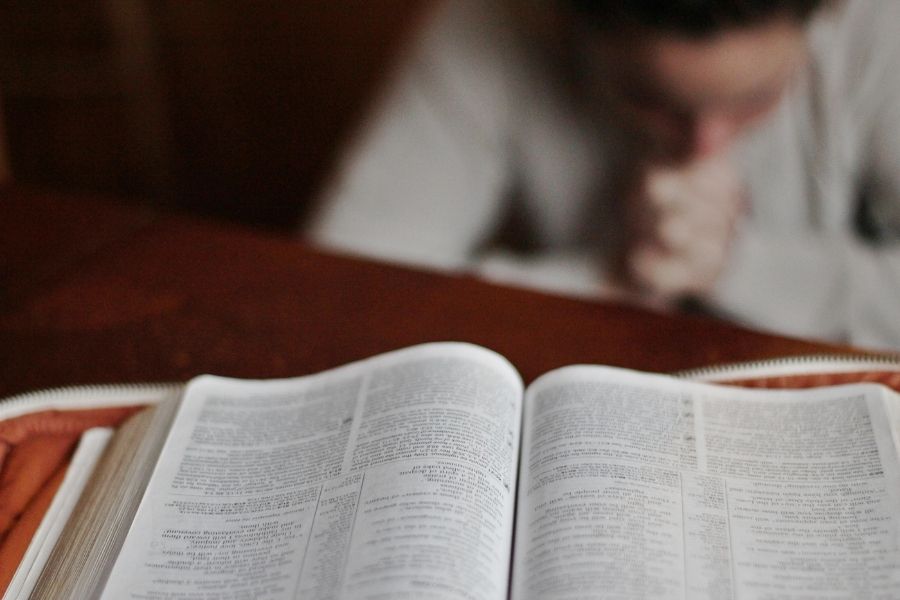 Meekness is often defined as power under control, and in the case of the Spirit-filled believer, he or she is under the control of God's Spirit. Meekness towards God is a disposition of spirit that accepts His dealings as good and doesn't dispute or resist them.
Blessed are the meek for they shall inherit the earth.
~ Matthew 5:5
A gentle, trusting spirit should characterize our relationship with both man and God. It has an attitude that accepts all of God's ways as good—we are trusting the Lord. It's not having a spirit of rebellion, and it's not going to retaliate when we've been wronged. It recognizes God's sovereign hand in all the circumstances of our lives.
Blessed are those who don't trust in their own strength and abilities and powers.
Jesus is our perfect example of meekness. Matthew 11:29 tells us, Jesus says, "I am gentle and lowly in heart. Jesus was always meek (gentle) and mild.
Meekness comes about as we have an accurate assessment of who we are before the Lord.
Related Quick Links:
Studies in the Sermon on the Mount by Martyn Lloyd Jones
The Sermon on the Mount: The Message of the Kingdom by R. Kent Hughes
Trusting God by Jerry Bridges
Acquisition without Assertion sermon by Pastor Ross Layne
Read the Sermon on the Mount – Matthew 5-7
Blessed are the Meek @Thankful Homemaker YouTube Channel
Sermon on the Mount YouTube Video Playlist
The test as to whether we are truly meek is not whether we can say we are poor sinners, but rather what we do when someone else calls us vile sinners. -R. Kent Hughes
Show Notes:
"I am aware, when I am honest with myself, of the sin and the evil that are with me, and that drag me down. And I am ready to face both these things. But how much more difficult it is to allow other people to say things like that about me! I instinctively resent it! We all of us prefer to condemn ourselves than to allow somebody to condemn us."
~ Martyn Lloyd Jones, Studies in the Sermon on the Mount
"There are people who seem to be born naturally nice. That is not what the Lord means when He says, `Blessed are the meek.' That is something purely biological, the kind of thing you get in animals. One dog is nicer than another, one cat is nicer than another. That is not meekness. So it does not mean to be naturally nice or easy to get on with. Nor does it mean weakness in personality or character. Still less does it mean a spirit of compromise or 'peace at any price. How often are these things mistaken. How often is the man regarded as meek who says, 'Anything rather than have a disagreement. That's not meekness."
~ Martyn Lloyd Jones, Studies in the Sermon on the Mount
He that is down need fear no fall. -John Bunyan
"The meek man is not proud of himself, he does not in any sense glory in himself. He feels that there is nothing in himself of which he can boast. It also means that he does not assert himself… He does not make demands for his position, his privileges, his possessions, his status in life (see esp. Phil 2:5)… the man who is meek is not even sensitive about himself. He is not always watching himself and his own interests. He is not al­ways on the defensive… We spend the whole of our lives watching ourselves. But when a man becomes meek, he has finished with all that; he no longer worries about himself and what other people say. To be truly meek means we no longer protect ourselves, be­cause we see there is nothing worth defending. So we are not on the defensive; all that is gone. The man who is truly meek never pities himself; he is never sorry for himself. He never talks to himself and says, 'You are having a hard time, how unkind these people are not to understand you: He never thinks: `How wonderful I really am, if only other people gave me a chance.' Self-pity! What hours and years we waste in this! But the man who has become meek has finished with all that. To be meek, in other words, means that you have finished with yourself altogether, and you come to see you have no rights or deserts at all. You come to realize that nobody can harm you. John Bunyan puts it per­fectly. 'He that is down need fear no fall.' When a man truly sees himself, he knows nobody can say anything about him that is too bad. You need not worry about what men may say or do; you know you deserve it all and more… A person who is of the type that I have been describing must of necessity be mild. Think again of the exam­ples; think again of the Lord Jesus Christ. Mild, gentle, lowly— those are the terms… But it also means that there will be a complete absence of the spirit of retaliation, having our own back, or seeing that the other person pays for it. It also means, therefore, that we shall be patient and long-suffering, especially when we suffer unjustly. But it also means that we are ready to listen and to learn; that we have such a poor idea of ourselves and our own capabilities that we are ready to listen to others.
Above all, we must be ready to be taught by the Spirit and led by the Lord Jesus Christ Himself. Meekness always implies a teachable spirit. It is what we see again in the case of our Lord Himself. Though he was the Second Person in the blessed Holy Trinity, He became man; He deliberately humbled Himself to the extent that He was dependent entirely upon what God gave Him, what God taught Him and what God told Him to do. He humbled Himself to that, and that is what is meant by being meek. We must be ready to learn and listen, and especially must we surrender ourselves to the Spirit. Finally, I would put it like this. We are to leave everything — ourselves, our rights, our cause, our whole future — in the hands of God, and especially so if we feel we are suffering unjustly."
~ Martyn Lloyd Jones, Studies in the Sermon on the Mount
Do not worry about your suffering. You be meek and suffer and you shall reign with Him. You are going to inherit the earth with Him. ~ Martyn Lloyd Jones, Studies in the Sermon on the Mount
"I am not meek, and I shall never become meek by any amount of effort. The answer is that of course it is impossible by your own effort. This characteristic is not in man. But it can be created in a man by Jesus. he said, "Come to me all you who are weary and burdened, and I will give you rest. Take my yoke upon you and learn from me, for I am gentle and humble in heart, and you will find rest for your souls (Matt 11:28-29). Jesus can do what you think is impossible. He can teach you meekness, and you will find rest for your soul." ~ James Montgomery Boice, Sermon on the Mount The: Matthew 5-7 Expositional Commentary
"The man who is truly meek is the man who is amazed that God and man can think of him as well as they do and treat him as well as they do." ~ Martyn Lloyd Jones, Studies in the Sermon on the Mount
"The test as to whether we are truly meek is not whether we can say we are poor sinners, but rather what we do when someone else calls us vile sinners." ~ R. Kent Hughes, The Sermon on the Mount: The Message of the Kingdom (ESV Edition)
"He that is down need fear no fall." ~ John Bunyan
Scripture References:
Matthew 5:5
Matthew 5:1-12
James 1:21
1 Peter 3:15
Galatians 5:22-23
Galatians 6:1
Colossians 3:12
1 Peter 3:4
Matthew 11:29
2 Corinthians 10:1
Ephesians 4:2
Philippians 2:5
2 Corinthians 4:18
1 Peter 2:23
John 2:14-17
Philippians 4:11
1 Corinthians 3:21-22
Romans 8:12-17
2 Timothy 2:12
Matthew 23:12
Matthew 11:28-29
John 1:12
Resources:
Studies in the Sermon on the Mount by Martyn Lloyd Jones
Sermon on the Mount The: Matthew 5-7 Expositional Commentary by James Montgomery Boice
Matthew 1-7 MacArthur New Testament Commentary by John MacArthur
Expository Thoughts on the Gospel of Matthew by J.C. Ryle
The Sermon on the Mount: The Message of the Kingdom (ESV Edition) by R. Kent Hughes
Sermon on the Mount by Sinclair Ferguson
The Beatitudes: An Exposition of Matthew 5:1-12 by Thomas Watson
The Message of the Sermon on the Mount by John Stott
Sermon on the Mount Teaching Series by Sinclair Ferguson at Ligonier Connect
The Beatitudes by R.C. Sproul at Ligonier Connect
The Beatitudes from 50,000 Feet Sermon by Alistair Begg
The Beatitudes, Part 2 (Matthew 5:4-6) – Sermon by R.C. Sproul
The Only Way to Happiness: Be Meek – Sermon by John MacArthur
Study Guide for Sermon on the Mount at Blue Letter Bible