EP 90: Hungering and Thirsting After Righteousness (Matthew 5:6 – Sermon on the Mount Series)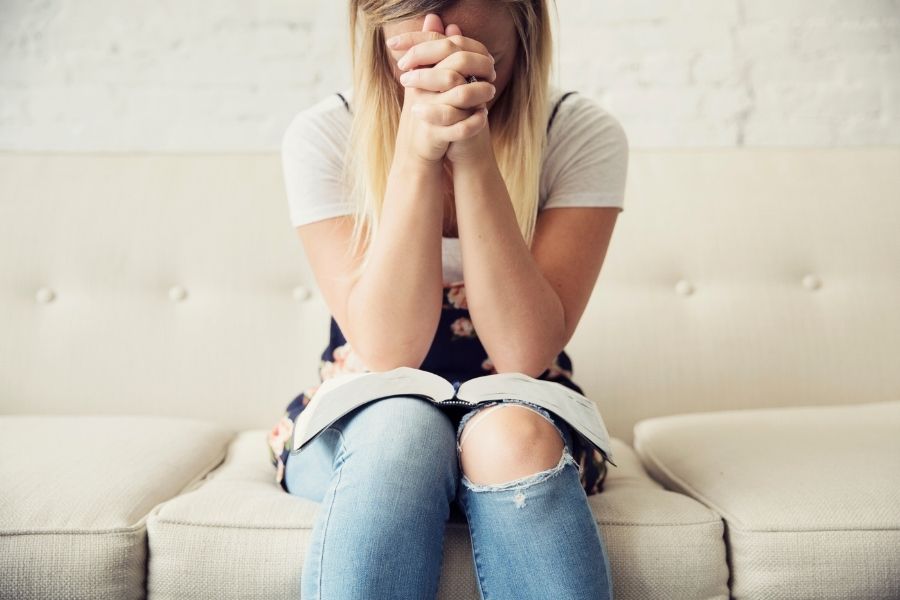 We all know what it feels like at times to be hungry or thirsty, but there are a hunger and thirst that should be far more concerning to us that we are going to dig into together today, and it's not talking about physical hunger but spiritual hunger. It's a hunger that will not be satisfied by food or water but only by God.
Augustine said: "Thou has made us for thyself, and our hearts are restless until they find their rest in thee."
The good news is Jesus tells us in Matthew 5:6 that our hunger and thirst can be satisfied: "Blessed are those who hunger and thirst for righteousness, for they shall be satisfied.
James Montgomery Boice describes this 4th Beatitude as "God's answer to man's spiritual longing."
"This Beatitude again follows logically from the previous ones; it is a statement to which all the others lead. It is the logical conclusion to which they come, and it is something for which we should all be profoundly thankful and grateful to God. I do not know of a better test that anyone can apply to himself or herself in this whole matter of the Christian confession than a verse like this. If this verse is to you one of the most blessed statements of the whole of Scripture you can be quite certain you are a Christian; if it is not, then you had better examine the foundations again."
~ Martyn Lloyd Jones, Studies in the Sermon on the Mount
God is the only one and Him alone who can satisfy the deepest needs of our hearts.
Related Quick Links:
Studies in the Sermon on the Mount by Martyn Lloyd Jones
Lord Only You Can Change Me by Kay Arthur
Video: Prioritizing God's Word When Life is Busy
Feast for the Famished – Sermon by Pastor Ross Layne
Read the Sermon on the Mount – Matthew 5-7
Blessed are the Those Who Hunger and Thirst for Righteousness @Thankful Homemaker YouTube Channel
Sermon on the Mount YouTube Video Playlist
Beatitudes Blue Letter Bible – Matthew 5:1-12
Show Notes:
"To be hungry is not enough; I must be really starving to know what is in His heart towards me. When the prodigal son was hungry he went to feed upon husks, but when he was starving he turned to his father."
~ J.N. Darby
"Righteousness is used to refer to an individual's religious duties. We see this in Matthew 6, where Jesus tells us to beware of practicing our righteous acts, such as giving, praying and fasting, in order to be seen by others. Righteousness is an attribute of God—it is the very essence of His being. So when we hunger and thirst after righteousness it's to have a deep, inner longing to please God. It is a longing that God Himself plants within our hearts to cause us to seek after Him. To hunger and thirst after righteousness is to desire with all our being to live and walk the way God says to live and walk. It is to crave God. It is to crave Holiness. Do you hunger and thirst after righteousness?? What are you hungering and thirsting for? It is a deep soul searching. Ask yourself what means more to you than anything else? What drives your life? Whatever stands out beside God is idolatry and those things have become your god."
~ Kay Arthur, Lord, Only you Can Change Me
"Desire is the best discovery of a Christian."
~ Thomas Watson
"Kingdom righteousness works itself from the inside out because it first produces changed hearts and new motivations so that the actual conduct of Jesus' followers does in fact 'exceed" the righteousness of the scribes and Pharisees."
~ ESV Study Bible
"Oh God, make me as holy as a pardoned sinner can be!"
~ Robert Murray M'Cheyne
"Do you want to be righteous? Then receive what God has for you. Be obedient to the revealed will of God, not just with an external obedience, but from the heart. God will give you more and more. But neglect His Word, ignore it, or refuse it, and you will have a meager harvest."
Kay Arthur, Lord, Only you Can Change Me
"What is required is a hunger and thirst for righteousness that can never be curbed or stopped or sated, one that looks for nothing and cares for nothing except the accomplishment and maintenance of the right, despising everything that hinders this end."
~ Martin Luther
The conclusion of this study is that where there is desire for righteousnesss there will be filling. And the filling will be Christ himself. In this first sermon, given early in his three-year ministry, Jesus said, "Blessed are those who hunger and thirst for righteousness; for they will be filled," but he did not elaborate further on the filling. Later, when his teachings began to make their impact on the small circle of his listeners, he did. He said to the woman of Samaria, "If you knew the gift of God and who it is that asks you for a drink you would have asked him and he would have given you living water.….Everyone who drinks this water will be thirsty again, but whoever drinks this water I give him will never thirst. Indeed, the water I give him will become in him a spring of water welling up to eternal life." To the disciples who had witnessed the miracle of the multiplication of the loaves in Galilee, he added, "I am the bread of life. He who comes to me will never go hungry, and he who believes in me will never be thirsty." Have you drunk deeply at that spring and fed on that bread? Or are you still feeding on things that do not satisfy? When the prodigal son left home, he expected to find complete satisfaction. he wanted to live; and life to him meant money, clothes, food, companionship, and happy times. Instead of these things he found poverty, rags, hunger, loneliness, and misery. When he was hungry, he turned to feeding swine. It was only when he was finally starving that he turned back to his father. In his father's company, he found all he had thought to find in the world. His father clothed him, fed him, welcomed him, and rejoiced in his return. How sad if you should turn from the One who guarantees satisfaction in life to things that will never satisfy for long! How blessed for you to return to the Father through the way in which he has told you to come, through the Lord Jesus Christ!
James Montgomery Boice, Sermon on the Mount Expositional Commentary
Those who hunger and thirst will be satisfied because they will find righteousness not in themselves but in Jesus.
Seven Practical Ways to Increase Your Hunger and Thirst for Righteousness (taken from Kay Arthur's book: Lord, Only You Can Change Me):
Beware of idols.
Do not love the world or the things in the world.
Count all as loss for the sake of Christ.
Pursue the One Thing – Jesus.
Watch the company you keep.
Keep coming to Him.
Give thanks in and through all things.
Scripture References:
Matthew 5:6
Matthew 5-7
2 Kings 7
Matthew 5:3-5
1 Peter 2:21-24
Luke 18:18-27
Matthew 5:20
Romans 10:1-3
Psalm 139:23-24
Philippians 3:7-10
Matthew 14:20
Philippians 4:12
2 Peter 3:18
Matthew 7:7
Resources:
Lord, Only You Can Change Me by Kay Arthur
Studies in the Sermon on the Mount by Martyn Lloyd Jones
Sermon on the Mount The: Matthew 5-7 Expositional Commentary by James Montgomery Boice
Matthew 1-7 MacArthur New Testament Commentary by John MacArthur
Expository Thoughts on the Gospel of Matthew by J.C. Ryle
The Sermon on the Mount: The Message of the Kingdom (ESV Edition) by R. Kent Hughes
Sermon on the Mount by Sinclair Ferguson
The Beatitudes: An Exposition of Matthew 5:1-12 by Thomas Watson
The Message of the Sermon on the Mount by John Stott
Sermon on the Mount Teaching Series by Sinclair Ferguson at Ligonier Connect
The Beatitudes by R.C. Sproul at Ligonier Connect
The Beatitudes from 50,000 Feet Sermon by Alistair Begg
The Beatitudes, Part 2 (Matthew 5:4-6) – Sermon by R.C. Sproul
The Only Way to Happiness: Be Meek – Sermon by John MacArthur
Study Guide for Sermon on the Mount at Blue Letter Bible