Celebrating Advent: Looking Back and Looking Forward & A List of Resources for the Whole Family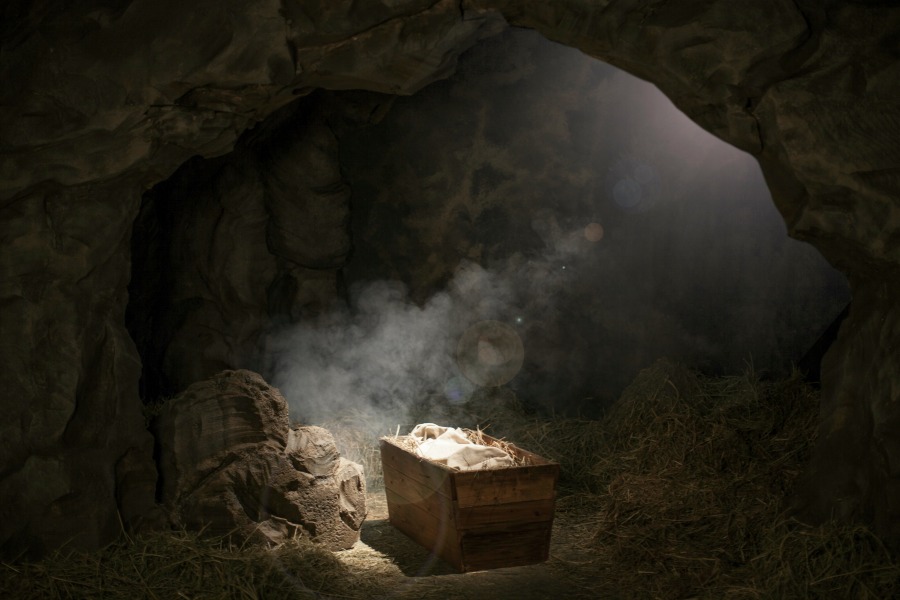 Advent is the season leading up to Christmas and it begins with the four Sundays before December 25th. 1 Peter 1:10-12 gives a picture of what it means to look back during Advent:
10 Concerning this salvation, the prophets who prophesied about the grace that was to be yours searched and inquired carefully, 11 inquiring what person or time the Spirit of Christ in them was indicating when he predicted the sufferings of Christ and the subsequent glories. 12 It was revealed to them that they were serving not themselves but you, in the things that have now been announced to you through those who preached the good news to you by the Holy Spirit sent from heaven, things into which angels long to look.
1 Peter1:12 stands out to me because it says these saints of the past were serving us. We are on the other side now of Christ's birth – the waiting for his arrival is over, but the reality is we are still waiting for His second coming. We are still waiting for redemption. Advent can be looked at as a season to look back and one to look forward—preparing for Jesus' second coming.
Advent can be looked at as a season to look back and one to look forward—preparing for Jesus second coming.
Our family doesn't do a traditional advent wreath, as we have in years past, but we take this time to focus our reading on the birth of Jesus and the Old Testament prophecies of His coming. For us, it usually happens around the dinner table because we're already gathered.
You have so many options on how to celebrate the Advent season. I know many of us are not in churches where advent is celebrated, but my hope is we would still take time to celebrate the wonder of Christmas and again ponder as Mary a bit deeper these truths.
Setting aside time to read a good devotional book together with the scriptures is a great way to do this. There are so many resources out there now for advent readings for families with children of all ages, so choose one that works with your family or make your own by using the scriptures and songs.
Families with young children may benefit from using an advent calendar. Try to find one that has a Christ-focused theme to use. There are some cute ones with nativity scenes, so as you count down the days with your readings share maybe just bits of the Christmas story with your littles each day.
Noel Piper shared in her Treasuring God in Our Traditions book a good reminder as we continue on in the 1 Peter 1 verses. In verse 13, it says, "Therefore, preparing your minds for action and being sober-minded, set your hope fully on the grace that will be brought to you at the revelation of Jesus Christ.
She reminds us that Advent is a season for introspection – or pondering as Mary did. She shared some questions that I keep in my journal to ask myself this time of year:
Am I clear-thinking and sober-minded, or are my thoughts mainly trivial?
Is my hope set fully on the grace I will receive from Jesus at His Second Coming, or do I cringe at the thought of leaving behind the life I love?
Am I an obedient child of my Father, or am I still shaped by the passions that drove me before I became a Christian?
Advent Resources:
(Some of the resources below are affiliate links – see my full disclosure here)
Family Devotional Readings:
The Dawn of Redeeming Grace: Daily Devotions for Advent by Sinclair Ferguson
Repeat the Sounding Joy: A Daily Advent Devotional on Luke 1-2 by Christopher Ash
The Christmas We Didn't Expect: Daily Devotions for Advent by David Mathis
Love Came Down at Christmas: Daily Readings for Advent by Sinclair Ferguson
Come Let Us Adore Him: A Daily Advent Devotional by Paul Tripp
A Jesus Christmas by Barbara Reaoch
Good News of Great Joy at Desiring God (free PDF) or on Kindle or Paperback at Amazon
The Dawning of Indestructible Joy at Desiring God (free PDF) at Amazon in Paperback too.
Prepare Him Room: Celebrating the Birth of Jesus Family Devotional by Marty Machowski
Let Every Heart Prepare Him Room: Daily Family Devotions for Advent by Nancy Guthrie
Come, Thou Long-Expected Jesus: Experiencing the Peace and Promise of Christmas by Nancy Guthrie
Personal Devotional Readings:
Consider Jesus by Nancy DeMoss Wolgemuth
My Soul Magnifies the Lord: Meditations on the Meaning of Christmas by Martyn Lloyd-Jones
To Listen:
Good News of Great Joy: 25 Advent Meditations by John Piper at Desiring God
The Incomparable Christ at Revive Our Hearts
Three Wise Men Walk into a Barn at Knowing Faith Podcast
Celebrating Advent with Little Ones at Risen Motherhood
Longings Fulfilled Through Advent by Sally Clarkson
Solid Joys Podcast by John Piper
Miscellaneous:
Have Yourself a Merry Little Advent @Michelle Lesley
Advent Devotional for Kids at Crew & Co.
The Family Tree of Christ Advent Cards from Tiny Theologians
Knowing Him by Name – Advent Calendar from Focus on the Family (free download)
The Messiah at The Bible Project
The Innkeeper Video by John Piper
A Visual Theology Advent Reading Calendar for Your Family from Tim Challies
Closing Thoughts:
My prayer always is that we desire to have a Christ-centered celebration for ourselves and our families but the greater hope during this season is that our faith and hope in Jesus would be deepened and strengthened and that we would look with anticipation and joy in His coming again.
The Christian message is that there is hope for a ruined humanity – hope of pardon, hope of peace with God, hope of glory – because at the Father's will Jesus became poor, and was born in a stable so that thirty years later He might hang on a cross.

~ J.I. Packer
Related Resources:
Christ-Focused Christmas Gift Guide
Podcast Ep 9: Christ-Focused Christmas Celebration Ideas
Our Simple Family Christmas Traditions
14 Simple Outreach Ideas with an Eternal Focus
*Please note: I don't affirm every aspect of every resource, and inclusion on this page doesn't equate to a full endorsement of all an author's works. Please always hold to the Bible as your primary source of truth.
SaveSave
SaveSave