How To Menu Plan When You Don't Have Time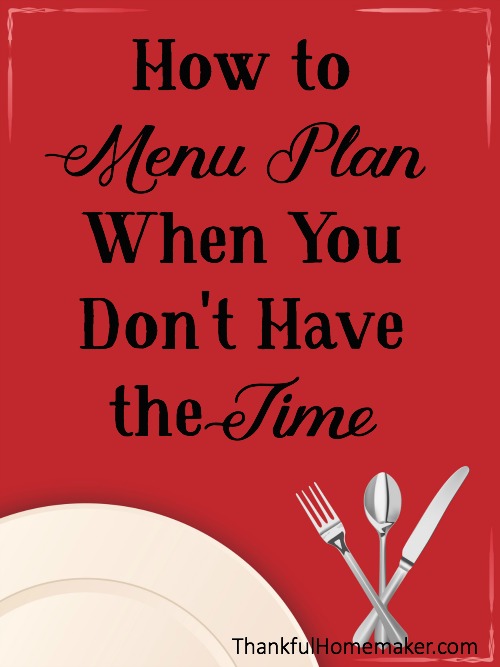 Menu planning has been a huge blessing to my family, our health and our budget but there are weeks where I just don't get to it. Those are the weeks that I spend more money because I find myself running to the grocery store more often (so much for time saved and healthy eating goes out the door too!).
One of my favorite menu planning services over the years has been Build A Menu. I do believe these two sisters, who have a huge heart for orphan care, have the best menu planning site around!
They have a huge database of recipes to choose from and you will have no problem satisfying even your pickiest eaters!
You can even choose recipes that are: Low Carb, THM, Gluten Free, Weight Watchers, Clean Eating, Low Fat, Paleo, Slow Cooker and Allergy Friendly.
This is How I Menu Plan When I Don't Have Time:

I love that once I've created several weeks of menus in the Build a Menu site, I can easily go back and and re-use them for another week. My recipes and grocery list are easily printed out and I'm set to go for the week in 5 minutes. This has been a great blessing on those busy weeks where I just don't get time to sit and plan meals out.
Let's take a glimpse at how it works so you can see how quick and easy menu planning can be. It really is as simple as 1,2,3!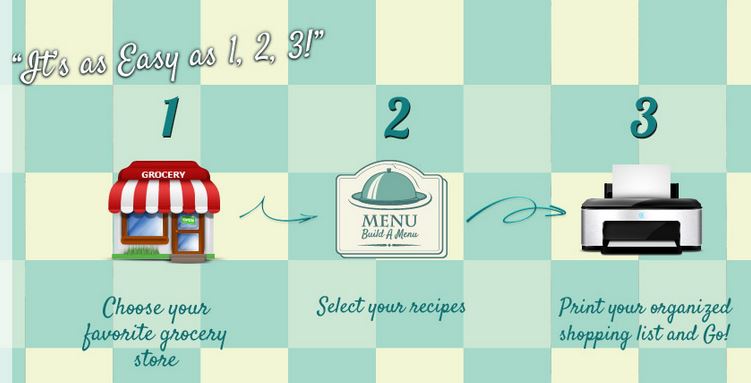 Choose Your Store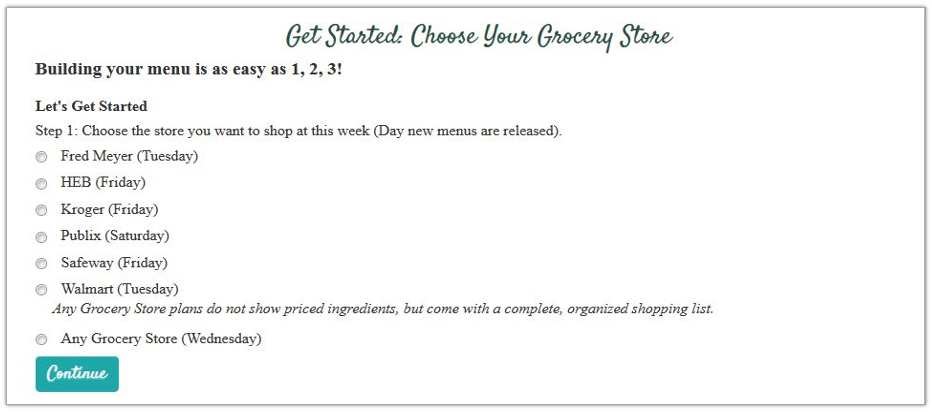 Click a Category or Add Your Own Recipes (a great feature to work your family favorites into the week!)

Select Your Choices (and Build A Menu works with your local grocery stores pricing and sales to help you budget your food cost and plan your meals at the same time – this feature only works if you've chosen a grocery store to shop at)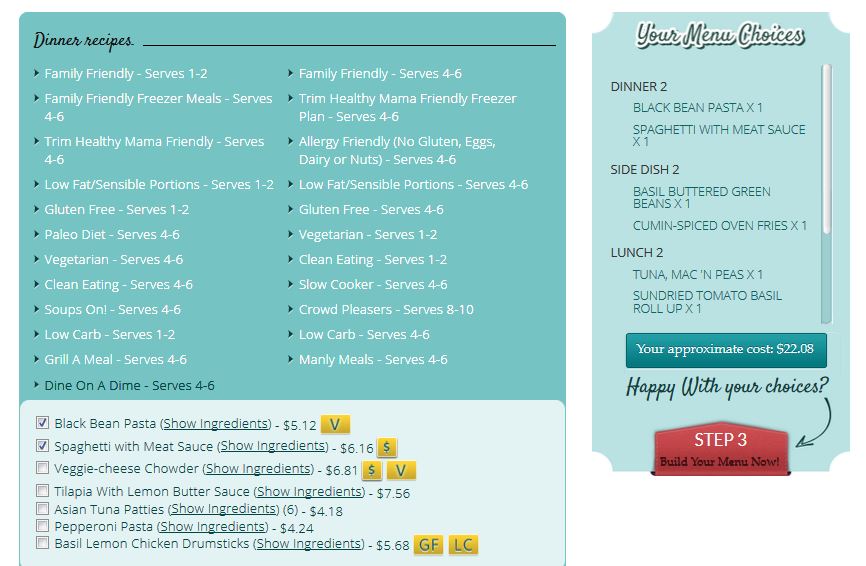 I Love the Calendar Feature to organize my meals for the week and having the print out keeps it handy for the whole family to see what we're having for dinner that night.
On this page, you will also print out your menus and your shopping list.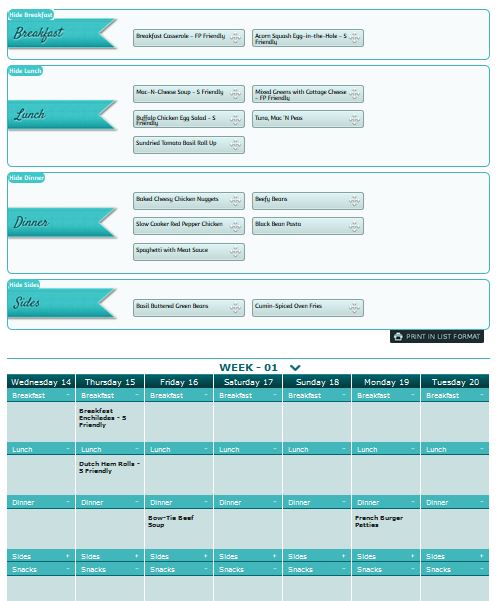 All my menus are saved in my account so it's easy to grab a previous week, print and grocery shop. For just a little over $3 a month, this is a service that can't be beaten.
The picture below shows what I print out: there are my calendar, recipes and grocery list :).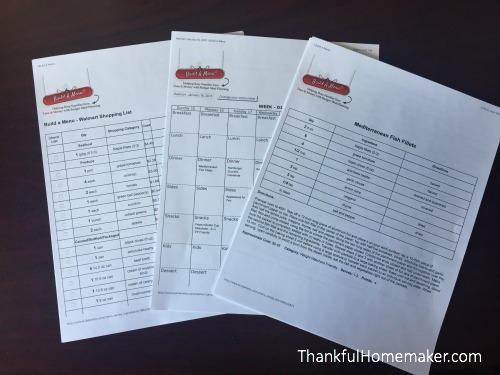 Some of my favorite reasons I use Build a Menu are:
Saves me time and money
Uses normal ingredients
Meals are kid and family friendly and you can adjust the size for your family
Keeps me from getting into a cooking rut making the same things over and over
Recipes and organized grocery list are easy to print out and read
If I've chosen a grocery store I know the approximate amount of what I'll be spending ahead of time
If I'm switching to a special plan like THM it's easy peasy to do!
Build a Menu comes with a 100% Happiness Guaranteed policy so you really have nothing to lose.
One last feature I love – they have an app! You can use Build a Menu from your phone and not even print out your grocery list but take it with you on your phone. Check out the app for your Android or iPhone.
"This is my invariable advice to people: Learn how to cook- try new recipes, learn from your mistakes, be fearless, and above all have fun!"

~ Julia Child
*Affiliate disclosure – I have a BAM subscription and I love being an affiliate with such a great resource.
Related Resources: