Homemaking 101 Series: Menu Planning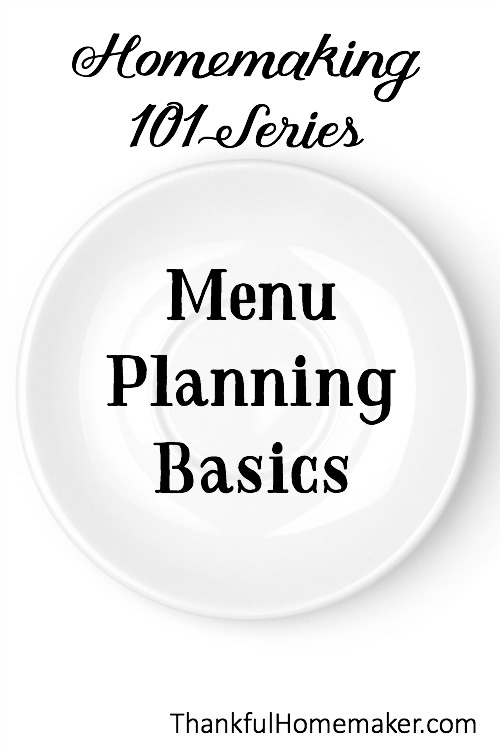 If there is one area I will encourage you to get into a good routine, next to the management of your household, it would be meal planning.
This is an area that will look different in each household but choosing to do nothing over trying various plans to see which one fits your family would be a good option and save you a lot of time, money and stress. Meal planning helps you to make healthier choices for your family and more of your cooking will be homemade with wholesome ingredients.
There is nothing worse than not planning to eat leftovers, buying duplicate items at the store that are already in your cupboards or wondering what you're going to feed your family at 6:00 pm. Meal planning saves you time & money. It will minimize your trips to the grocery store and clear the leftovers out of your fridge.
I am one of those weird people who loves to grocery shop. Give me the choice of a grocery store trip over a trip to a mall any day. When we travel for vacation, I get so excited to visit a new grocery store.
Now in sharing my love for grocery shopping, I still prefer not to have to visit my local store more than once a week. It is a savings of time and money!
If you're reading this and you've never meal planned read my post here – What's for Dinner to give you a basic overview of what I do every week. I have had moments where I've planned meals monthly and biweekly but I've settled in to once a week very comfortably. (Probably because I missed being at the grocery store every week!)
Let me share a few meal planning options below and some sites that will do it for you for a small fee. I like free, so I'm sticking with my own. Plus, I have tried some of the paid meal planning sites in the past but they just didn't work with my scheduling, and I like using my cookbooks and recipes. You may prefer someone to do all the thinking for you, but you still have to shop and make the meals – and wash the dishes!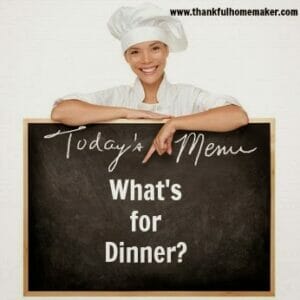 My Simple Method in a Nutshell: (This is a summary from my What's for Dinner post)
1. Grab your calendar and look at your week. Make sure to note when you may need a quick meal or maybe when you're having someone over etc.
2. Grab a notebook and a few of your favorite cookbooks. I've been using Pinterest more frequently in my meal planning. I'll pin recipes that look of interest I come across and come back to them to integrate some variety into our weeks. You may want to incorporate your local grocery store's weekly flyer for specials and consider any coupons you may want to use.
3. Make a note of any items you have on have in the freezer or pantry that you would like to use. (Allrecipes has a feature that you plug in the ingredients you have on hand to help find recipes to use up what you have in your cupboards and fridge. )
4. I plan all three meals every day for a week at a time. Work leftovers into your lunches, and it is amazing how creative you can get with using them up.
5. Keep a simple list of your favorite Breakfasts, Lunches, and Dinners on hand to reference for easy planning. (See my posts on Favorite Healthy Breakfast & Lunches)
6. Write it down on a notecard, menu planning sheet, right on your calendar or whatever works for you. Plan your grocery list from the menu plan and double check items you already have on hand.
7. At the bottom of each day, I'll write if there is anything special I need to plan for the next day.
Note: A great reminder from a lovely reader (see the first comment) Jennifer reminds you to save your meal plans each week then you have ideas already on hand for future planning. Thank you, Jennifer!
Some cookbooks I enjoy using every week:
Trim Healthy Mama
The Pioneer Woman Cooks
Feeding the Whole Family
Rachel Ray Express Lane Meals
Family Feasts for $75 a Week – this one's a favorite!
Make it Fast Cook it Slow
Healthy Foods
More-With-Less
The Best 30 Minute Recipes
Some Other Ways to Meal Plan:
1. Meal plan from the food you have on hand in your pantry and fridge. This is a great way to save money and declutter your pantry and fridge at the same time.
2. Meal plan from your favorite grocery store sale flyer each week.
3. Monthly meal plan by writing out a month's worth of meals. You can choose to shop weekly, biweekly or monthly this way too.
4. Pick a night of the week for a different type of meal.
Example:
Monday – Slow Cooker
Tuesday – Beef
Wednesday – Chicken
Thursday – Fish
Friday – Pizza
Saturday – Soup
Sunday – Pasta or Beans
5. Plan together with your family. (This may work for some families but not mine. Here is how it went at my house. Me: "What would you like for dinner this week?" My Family: "We don't care, whatever you want to make." Me: "Thank you for your help.")
6. Have fun and set up meal planning boards in Pinterest for each meal category and type of food. (Example: Boards for Breakfast, Lunch, and Dinner. Or boards for Beef, Chicken, Seafood, Pasta, etc.)
7. Have a fun way to post your weekly plan for the whole family to see. Tons of ideas on Pinterest.
Free Online Meal Planning Helps:
Bi-Weekly Meal Plans at The Better Mom
Free PDF Weekly Menu Planning Sheet
5 Real Food Meal Plans from 100 Days of Real Food
25 Grace Filled Journey to Real Food – 3 Week Menu Plan Included with Gluten/Grain Free Option from My Humble Kitchen.
Websites and Blogs that Meal Plan for a Fee:

eMeals – You choose your type of plan (Clean Eating, Low-Carb, Paleo, Classic Meals, etc.) and they send you a weekly menu with a shopping list. You can choose where you will shop for some of the meal plans.
Build a Menu – You select from their list of recipes and where you'll shop for a customized menu plan. They even have Trim Healthy Mama Recipes to choose from.
My Humble Kitchen – Real food menu plan already taken care of for you. I recommend you take advantage of the sample menu plan. If I were going to subscribe to a service, this would be the one.

Plan to Eat – You enter your recipes easily from various websites and type in your own to plan menus easily and quickly by dragging them from your recipe book to your plan. It is customizable which is a plus. Once most of your recipes are in the system it would make menu planning quick and easy.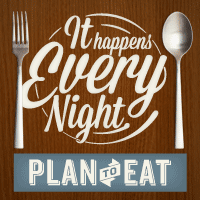 Books on Menu Planning: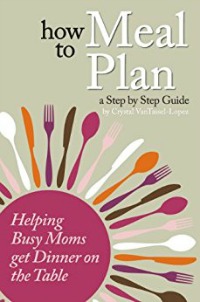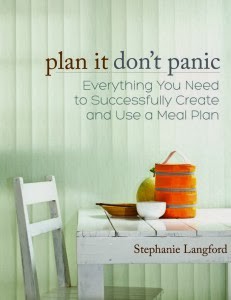 Just Get Started:
If you haven't meal planned, take the time to start. If you're already a planner, share with us in the comments what you do and how you've benefitted from it.
Related Links:
Free PDF Weekly Menu Planning Sheet
Homemaking 101 Series
What's for Dinner
Simple & Healthy Breakfast Ideas
Simple & Healthy Lunch Ideas
SaveSave
SaveSave
SaveSaveSaveSave
SaveSave
SaveSave