EP 46: Our Need for Contentment
Inside: Contentment in our walk as believers is learned, just as Paul learned it, and so do we as we walk this walk with the Lord.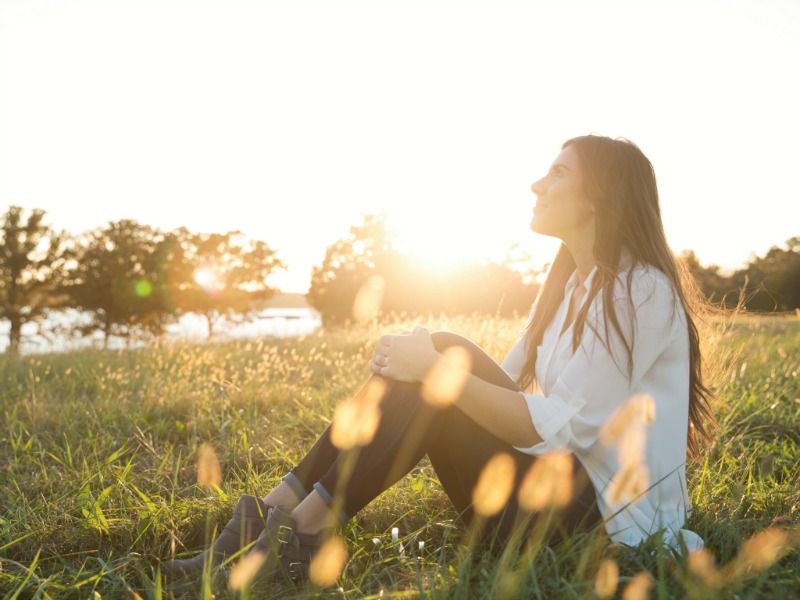 The hope of today's episode on contentment is to remind us today how rich we are in Christ and that we will find our satisfaction in Him and Him alone.
I want to open with the words of the apostle Paul in Philippians:
Not that I am speaking of being in need, for I have learned in whatever situation I am to be content. I know how to be brought low, and I know how to abound. In any and every circumstance, I have learned the secret of facing plenty and hunger, abundance, and need.
~ Philippians 4:11-12
---
Listen to the Podcast:
---
As I've been meditating on Philippians 4:11-12 on contentment I'm reminded that there isn't a program where we can automatically be contented people. No 5 Steps to Contentment or Learn to be Content Retreat Weekend. Contentment in our walk as believers is learned, just as Paul learned it, so do we as we walk this walk with the Lord. It does not come naturally to us. We know deep down the secret to contentment is to keep our eyes on the Lord in every situation. It's when we take our eyes off Him is when we fall into this sin.
Contentment in our walk as believers is learned, just as Paul learned it, so do we as we walk this walk with the Lord.
"So what does contentment mean? It is an inner sense of rest or peace that comes from being right with God and knowing that He is in control of all that happens to us."
~ Steven J. Cole
I've noticed there aren't many books on Christian contentment and a classic is one by Jeremiah Burroughs called The Rare Jewel of Christian Contentment. The title made me pause and think how well he defined contentment as a rarity even in our life as believers. It is a rarity, and usually, we walk in a spirit of discontentedness.
"Christian contentment is that sweet, inward, quiet, gracious frame of spirit, which freely submits to and delights in God's wise and fatherly disposal in every condition."
~ Jeremiah Burroughs, The Rare Jewel of Christian Contentment
Show Notes:
"We have here an account of Paul's learning, not that which he got at the feet of Gamaliel, but that which he got at the feet of Christ." ~ Matthew Henry
"These are both hard lessons to learn; I do not know which is the more difficult of the two. Probably it is easier to know how to go down than to know how to go up. How many Christians have I seen grandly glorifying God in sickness and poverty when they have come down in the world; and ah! How often have I seen other Christians dishonoring God when they have grown rich, or when they have risen to a position of influence among their fellow-men! These two lessons grace alone can fully teach us." ~ Charles Spurgeon
The excerpt below from Lydia Brownback's book, Contentment: A Godly Woman's Adornment:
"Contentment won't be found in changing the things we don't like about our lives, which is what the author of Hebrews is telling us.
In his words, we find why contentment is possible, even when we lack our heart's desires. We can be content with our lives exactly as they are today because God has promised he is always with us. Our problem really isn't that we need something we don't have; our problem is that we don't find God to be enough for us. Many of us can't even comprehend how God can meet us in our empty places and satisfy us fully. We are open to the idea, but we just don't see how it's possible.
Sometimes we get a wrong idea about how God satisfies us. He doesn't come to us on our terms, taking the role of a surrogate for the things or relationships we lack. He comes in place of those things, giving us something even better. The whole reason we can't resonate with the words of Hebrews 13:5 is that we are bound up in the things of this life and our desires for them. If we would just look away from those, we would find that God delights to fill up our empty places with joy, peace, guidance, love security and communion with him through his Spirit. Once we get a taste of that we find that it is no second-best consolation prize. We will find it to be better, richer, fuller than any earthy relationship or material blessing.
We can find this for ourselves by guarding against focusing overly much on what this world offers. We can–and should–certainly enjoy the material things God gives us, but only if we hold them loosely. It is the love of this world's blessings, the focus on getting them, that is the problem, not the blessings themselves.
We don't need anything more than what we have right now, today, in order to be content. The Bible says so; therefore it must be true. The choice is ours."
Scripture & Resources:
Philippians 4:11-12
Philippians 4:13
1 Corinthians 15:10
Hebrews 13:5
Matthew 6:33
Practical Steps to Overcome Self-Pity
The Rare Jewel of Christian Contentment by Jeremiah Burroughs
Contentment: A Godly Woman's Adornment by Lydia Brownback
A Surprising Ingredient in Christian Contentment – @Desiring God
Subscribe to the Blog and not miss a post, podcast, announcement, or newsletter