EP 54: Meditating on God's Word & Scripture Memory (Spiritual Discipline Series)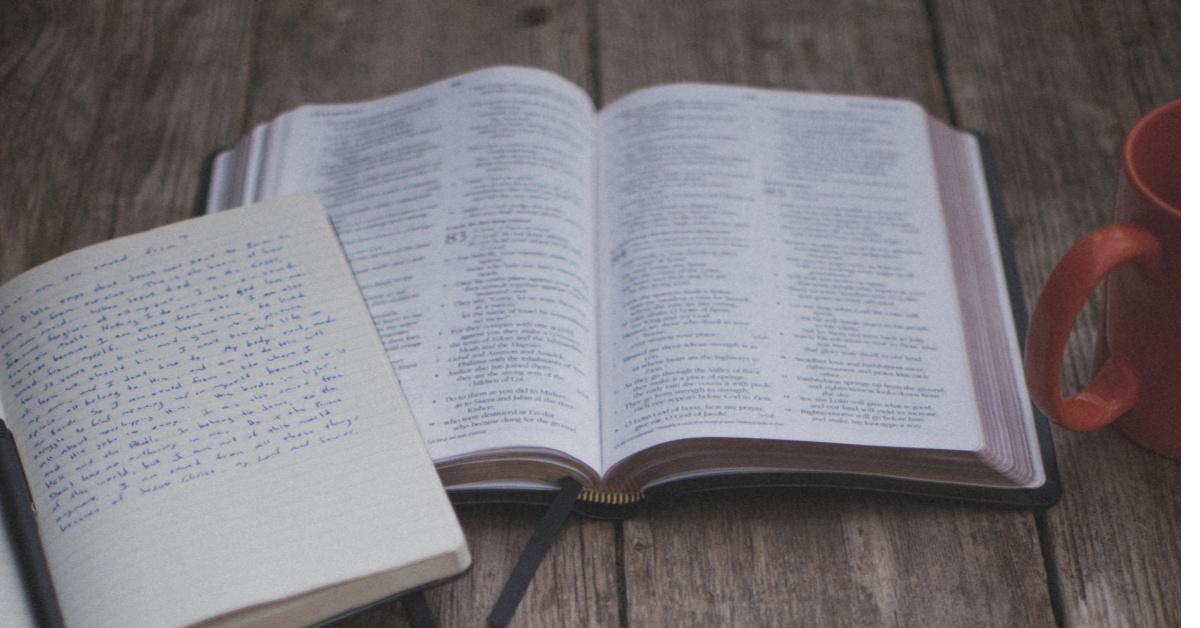 We all want to grow in our walk as Christians. We've talked about how often we read God's Word close the book and forget what we've read. We can blame our memories or our intelligence or our age, but the reality is it has more to do with our method than our abilities. Today's podcast episode is going to address areas that are important to our growth as believers: Meditation on God's Word and Scripture Memory.
26 For consider your calling, brothers: not many of you were wise according to worldly standards, not many were powerful, not many were of noble birth. 27 But God chose what is foolish in the world to shame the wise; God chose what is weak in the world to shame the strong; 28 God chose what is low and despised in the world, even things that are not, to bring to nothing things that are, 29 so that no human being might boast in the presence of God. 30 And because of him you are in Christ Jesus, who became to us wisdom from God, righteousness and sanctification and redemption, 31 so that, as it is written, "Let the one who boasts, boast in the Lord."

~1 Corinthians 1:26—31
God desires us all to grow in the grace and knowledge of His Word, so we are all capable and equipped as believers by the work of the Spirit of God in us.
We talked in our last episode on bible reading that we need to read the Word and hear the Word preached but just doing those two things doesn't always guarantee we will remember or be able to apply what we read. So then we briefly touched on meditating on the Word because this is where growth starts to come about.
Donald Whitney described it as:
"While hearing and reading plant the seed of Scripture into the soil of our souls, other disciplines are the water and sun God uses to bring the growth and fruit of Christlikeness in our lives."
When we talk about meditation, please don't get the image of a yoga class or some other kind of New Age practice. What the world describes as meditation is not what Christian meditation is. Again we are not emptying our minds, but in Christian meditation, we are filling our minds with God and His truth.
Donald Whitney gives us a good definition:
"Let's define meditation as deep thinking on the truths and spiritual realities revealed in Scripture, or upon life from a scriptural perspective, for the purposes of understanding, application, and prayer."
Listen & Download the Podcast:
Let's define meditation as deep thinking on the truths and spiritual realities revealed in Scripture
Scripture Memory:
We all know we need to hide God's Word in our hearts so we might not sin against him (Psalm 119:11) but do we ever get to actually doing this? We know there are many benefits to having the Word of God in our hearts: to speak truth to our hearts, battle against sin, speak truth to others, and witness to others. A reason I want to remind us to think of first—is that it is the very Words of God that are shaping our minds and hearts when they are in our memory.
We are able to think God's thoughts throughout the day—transforming our minds with the truths of God's Word will help us in discerning the will of God.
Memorization and Meditation seem to work together in the spiritual disciplines. The hope is that we are meditating on the verses we are memorizing so we understand the meaning and context of the verse so we can apply them properly.
Show Notes:
"The Spiritual Disciplines are those personal and corporate disciplines that promote spiritual growth. They are the habits of devotion and experiential Christianity that have been practiced by the people of God since biblical times…The Spiritual Disciplines are the God-given means we are to use in the Spirit-filled pursuit of Godliness." ~ Donald Whitney
"The reason we come away so cold from reading the word is because we do not warm ourselves at the fire of meditation" ~ Thomas Watson
The reason we come away so cold from reading the word is because we do not warm ourselves at the fire of meditation
"they usually thrive best who meditate most." ~ Thomas Brooks
"I seemed often to see so much light exhibited by every sentence, and such a refreshing food communicated, that I could not get along in reading; often dwelling long on one sentence to see the wonders contained in it, and yet almost every sentence seemed to be full of wonders." ~ Jonathan Edwards
"A man may think on God every day and meditate on God no day." ~ William Bridge
"The mingling of meditation with memorization helps us obey the command of Colossians 3:2 – Set your minds on things above." ~ Dave Mathis
"The Word of God is the "sword of the Spirit," but if there is no Bible physically accessible to you, then the weapon of the Word must be present in the armory of your mind in order for the Spirit to wield it. Imagine yourself in the midst of a decision and needing guidance, or struggling with a difficult temptation and needing victory. The Holy Spirit enters your mental arsenal and looks around for available weapons, but all He finds is a John 3:16, a Genesis 1:1 and a Great Commission. Those are great swords, but they're not made for every battle. How do we go about filling our personal spiritual arsenal with a supply of swords for the Holy Spirit to use?" ~ Donald Whitney
"I am very much aware that Scripture memorization has largely fallen by the wayside in our day…….But let me say as graciously but firmly as I can: We cannot effectively pursue holiness without the Word of God stored up in our minds where it can be used by the Holy Spirit to transform us……I know it requires work and is sometimes discouraging when we can't recall accurately a verse we have worked hard to memorize. The truth is, however, all forms of discipline require work and are often discouraging. But the person who perseveres in any discipline, despite the hard work and discouraging times, reaps the reward the discipline is intended to produce." ~ Jerry Bridges
"It is a help to knowledge; thereby your knowledge is raised. Thereby your memory is strengthened. Thereby your hearts are warmed. Thereby you will be freed from sinful thoughts. Thereby your hearts will be tuned to every duty. Thereby you will grow in grace. Thereby you will fill all the chinks and crevices of your lives, and know how to spend your spare time, and improve that for God. Thereby you will draw good out of evil. And thereby you will converse with God, have communion with God, and enjoy God. And I pray, is not here profit enough to sweeten the voyage of your thoughts in meditation." ~ Jerry Bridges
Scripture & Resources:
1 Corinthians 1:26-31
Philippians 4:8
Joshua 1:8
Psalm 1
James 1:25
John 1:12
Psalm 119:18
Psalm 119:11
Colossians 3:2
1 Corinthians 2:16
Ephesians 6:17
Romans 10:17
Hebrews 4:12
Ephesians 4:29
Psalm 23
1 Corinthians 13
Romans 8:1
1 Corinthians 15:3-4
Resources:
Spiritual Disciplines for the Christian Life by Donald Whitney
Habits of Grace: Enjoying Jesus through the Spiritual Disciplines by Dave Mathis
An Approach to Extended Memorization of Scripture by Andrew Davis (only $0.99 on Kindle)
A Call to Scripture Memory by Susan Heck
The Discipline of Grace by Jerry Bridges
Scripture Memory as a Way of Living – @Revive Our Hearts
17 Ways to Meditate on Scripture by Donald Whitney (PDF)
Journals: Just Give Me Jesus from @Well Watered Women & Abide Journal from @Daily Grace Co.
What Does it Mean to Meditate? @Ask Pastor John
Meditation the Honors God – @Grace to You
What is Christian Meditation? @Got Questions
Navigators Topical Memory System
Topical Memory System App for iPad and iPhone
Bible Memory App – My Personal Favorite (they even have a kids version) – Here is the link to my 1 Peter Memory Group
The MacArthur Scripture Memory System
Gospel Verses from Habits of Grace: Mark 10:45, Romans 5:8, Romans 6:23, Romans 8:1, Romans 8:32, 2 Corinthians 5:21, 2 Corinthians 8:9, 1 Timothy 1:15, 1 John 4:10, Revelation 5:9.
Gospel Passages from Habits of Grace: Isaiah 53:4-6, Romans 3:23-24, Romans 4:4-5, 1 Corinthians 15:3-4, Galatians 3:13-14, Ephesians 2:4-5, Philippians 2:6-8, Colossians 1:19-20, Colossians 2:13-14, Titus 3:4-7, Hebrews 2:14-17, 1 Peter 2:22-25
Ten Passages for Pastors to Memorize Cold – @Desiring God
15 Bible Verses for Every Christian to Memorize – @Unlocking the Bible
Scripture Notecard Memory Instructions
Ten Reasons to Memorize Big Chunks of the Bible – @Desiring God
11 Steps to Memorizing an Entire Book of the Bible – @Gospel Coalition
The Gospel Condensed – My Favorite Sermon by my Favorite Preacher xo
Resource of the Week – Wretched Radio