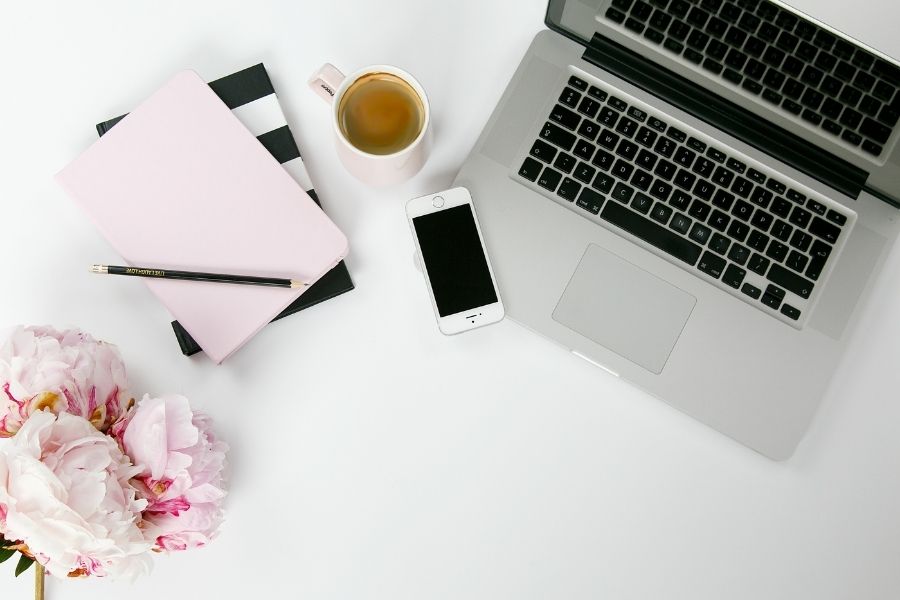 Look carefully then how you walk, not as unwise but as wise, making the best use of the time, because the days are evil.
~ Ephesians 5:15-16


I love turning the calendar and starting fresh for the new year. Making lists and planning goals are tasks I look forward to with much joy.
A resource that crossed my path several years ago is a book by Carolyn Mahaney called Shopping for Time. This challenged me in the area of spiritual goals for the new year. I realized if I didn't plan and spend time in prayer of how I was going to grow spiritually not much growth would take place. For several years now I have spent time planning areas of my spiritual life that I would like to see growth in.
The reminder Carolyn gives is when you are planning your priorities for the new year is that they come from God's Word and not cultural or personal preferences. As Christian women, our priorities will look similar even though we may use different categories.
I take time with each priority I have listed below in prayer. I used Carolyn's list as in the book since they fit this season of my life. My list from the previous year is something I use to review and see areas where there has been growth, decline or I need to make adjustments. Below are examples of what my list and categories look like.
The Seven Categories are as follows:
Fellowship with Christians
Evangelize non-Christians
Care for my physical health
My daily time with the Lord is part of this category. There are resources I enjoy using in addition to my daily bible reading to help with studying the Word and aiding in the application of it to my daily life. This year I am using
Tabletalk Magazine from Ligonier Ministries
and hoping to make
scripture memorization
an integral part of my daily time with the Lord.
I love scripture memory work because it is something that continues on through the day so it is a joy to meditate on God's Word throughout the day as I look at the little notes I have posted all over to help me in memorizing His Word.
The two areas that I desire to grow more in with the help of the Lord are my time in prayer and memorizing His Word.
I have been using several resources regarding praying the scriptures and below are some links that have helped me in integrating this into my prayer time with the Lord.
for while bodily training is of some value, godliness is of value in every way, as it holds promise for the present life and also for the life to come.
1 Timothy 4:8
This is a list of my priority family relationships and I ask myself "How can I show love to this particular family member?" How can I help them to grow more in their love for the Lord?"
Some examples of what may be on my list are: Ask my husband daily how I can pray for him. Pray with my son regularly and help him with his scheduling needs. Send my daughter encouraging notes and home-keeping ideas.
and so train the young women to love their husbands and children
Titus 2:4
How am I using my gifts to serve in the local church? Serving the brothers and sisters in our local church body should be a priority over the other activities our family participates in. I am hoping to be more diligent in sending encouraging cards and notes to our church family this year.
So then, as we have opportunity, let us do good to everyone, and especially to those who are of the household of faith.
Galatians 6:10
Fellowship with Christians:
Spending time with my brothers and sisters in the faith is an important part of my spiritual growth. We grow in our love for each other, bear each other's burdens and learn better how we can pray for one another.
On my list this year is to keep it a priority to have our church family over for dinner. It is a time when we can spend time with each family and get to know them better and talk about what the Lord is doing in their lives.
Beloved, let us love one another, for love is from God, and whoever loves has been born of God and knows God.
1 John 4:7
Evangelize Non-Christians:
This has been a weak area for me lately and I am convicted of my lack of prioritizing sharing the gospel with the lost. I am home most of the time so this ministry takes place in my home or when I am out running errands. We have nurses and aides coming into our home to help in my mother-in-law's weekly care so we have been bold as a family to share the gospel with them and give pamphlets,
DVDs
and tracts that share about the Lord too.
Keeping tracts handy in my purse to hand out when I'm grocery shopping or just running errands has been a help.
The most important thing I can do before sharing the gospel with anyone is to remember to pray and ask for help and guidance from the Holy Spirit.
And he said to them, "Go into all the world and proclaim the gospel to the whole creation.
Mark 16:15
Carolyn, has us ask ourselves this question – "What is one way I can be more effective or efficient in the work God has called me to do?" As a wife and mother homemaking is my primary work. When I look at the needs in my home at the moment there could be many options that come to mind so I limit them to two items.
This year working on my office and home filing systems is a top priority and continuing to declutter areas in our home.
Whatever you do, work heartily, as for the Lord and not for men,
Colossians 3:23
Physical Care of my Body:
This is not on here to be obsessed with our appearance but to have good health so we are able to attend to the needs of our family and home. On my list are exercise, drinking more water, taking my vitamins, and planning healthy meals for my family.
I use a
Nalgene
bottle to measure my water intake during the day – I am a terrible water drinker so seeing what I actually consumed by the end of my day helps me to be more conscious of taking more water in the next day. Exercise is not a strength of mine but I am pretty good at stretching daily. My daily vitamins and supplements really help me to have more energy and stay healthy. Healthy
meal planning
is just plain smart to keep your whole family healthy.
Or do you not know that your body is a temple of the Holy Spirit within you, who you have from God? You are not your own? for you were bought with a price. So glorify God in your body. 1 Corinthians 6:19-20
Does this whole plan look overwhelming? That is not the purpose. You can't change in every area at one time.
"What one or two priorities do I want to focus on for the next three to six months, and what steps will I take to grow in each area." – Shopping for Time
I appreciated this part of the book – we may wonder why there are seven areas when we are to focus on one or two to change in and work on. Usually, when we make a list like this the areas of our lives that need the most change tend to rise up to the top and stand out. I keep all seven areas on an index card in my bible with my two areas of focus highlighted.
"Each season offers only a few best deals, so in order to be successful shoppers of time, we must identify those best deals and buy them up." – Shopping for Time
To be a good shopper of time this year my focus is on Loving my Family and Evangelizing Non-Christians.
What are your spiritual priorities for the new year?