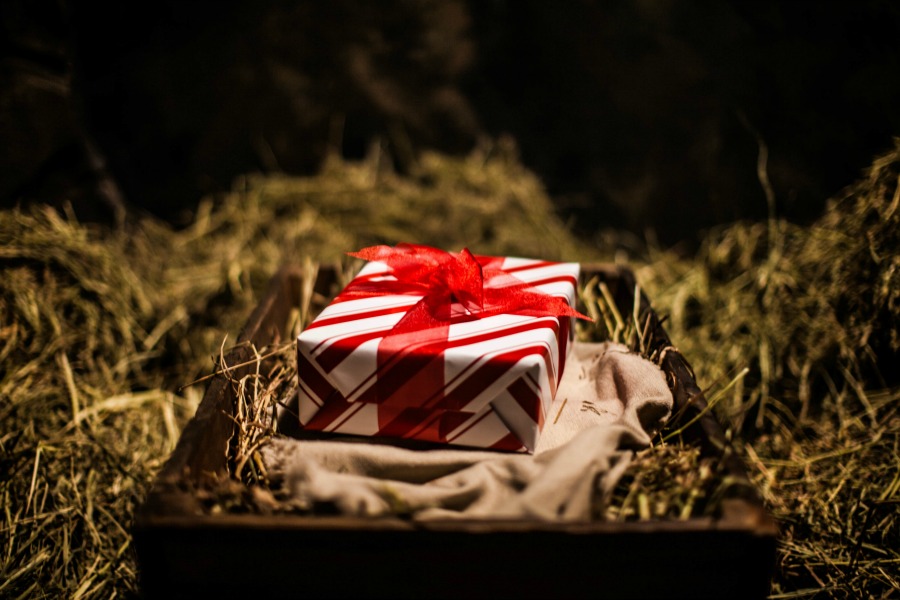 As I've been reading in Isaiah, it has struck me how often God is not the first place I turn to when I need help. I may look to myself, my husband, or a friend, and although those aren't necessarily bad things it isn't where I should be turning to first.
Read the whole post below or listen in to the bite-size episode below:
I've read the verses in Isaiah 9 many times, but for some reason, I don't think I fully took in what was happening before these verses. God's judgment is coming upon Judah, and they are going to be taken captive by Assyria.
The people at that time didn't go to God first either; they turned to mediums (Isaiah 8:19). Dark days were coming for God's people and in the midst of this Isaiah brings prophecy on the hope that is to come when the Messiah reigns.
The first word in Isaiah 9:1 is a favorite, "But" – this word always gives us hope.
In this time of darkness, the Lord has promised to send a light, the Messiah, Jesus Christ. He is a "Wonderful Counselor" and "Mighty God."
Our God brings light into darkness. He brought light into the darkness of the world, and He brought light into the lives of all of us who would repent and believe.
God knows what we need and what we need most is Jesus.
God knows what we need and what we need most is Jesus.
Jesus has come to set the captives free. We are all captive and in bondage to our sin until we receive the gift of salvation through Jesus Christ.
This picture of Jesus in Isaiah 9:6 reminds me of how wonderful Jesus is. Everything about Him is wonderful – His birth, His care, His love for us, His death in our place, and His resurrection. He is fully wonderful, and He is coming back again to take us home to be with Him.
Immanuel, God with us – what an amazing thought – it is hard to wrap our minds around it. It is too beautiful of a gift given to us by a Father Who loves and cares for His children. We need to turn to Him first in all situations. He is our Wonderful Counselor, Mighty God, Everlasting Father, and Prince of Peace.
Read these words of Isaiah below and let's just ponder these names that are given to Jesus together:
For to us a child is born, to us a son is given; and the government shall be upon his shoulder, and his name shall be called Wonderful Counselor, Mighty God, Everlasting Father, Prince of Peace.
~ Isaiah 9:6
Jesus came to us as a baby but not just any baby. He is God in human flesh. He has come to save His people from their sins.
He is our Wonderful Counselor. He is extraordinary. He will rule with the wisdom of God because He is God. Jesus is the perfect counselor and needs advice from no one. May we turn to Him first when we have a problem or concern. He is the ultimate counselor.
He is Mighty God. Jesus is powerful even as an infant. He made the world and everything in it (John 1:3). He came to save us with the might of God because He is God. All enemies will fall before Him, and there is none that can withstand against Him.
He is Everlasting Father. Jesus has no beginning and no end. He always was and always will be (John 1:2). Jesus watches over us and protects and cares for us in all ways. He loves us with perfect love and we can trust Him with our lives. Jesus is the perfect image of God. When we want to know what God is like we just need to look at Jesus. He makes the Father known. No one can come to the Father except through Him (John 14:6). Once we do come to Him we are His children forever – there are no goodbyes with Jesus.
He is the Prince of Peace. Jesus' birth and death made possible peace with God and man. If we are in Christ, we are no longer at war with the Father. Only when we come to Jesus, do we know true peace.
As God's people, we have been shown much grace, and the hope this Christmas season is we will make that grace evident to all those we spend time with. We have been loved with a great love, may we show great love to others.
We will open and give many gifts this Christmas Season but let's keep our eyes on the Greatest Gift – Jesus Christ – and may we share Him with others. May He be the center of our lives every day.
He who did not spare his own Son but gave him up for us all, how will he not also with him graciously give us all things? ~ Romans 8:32
Merry Christmas Dear Friends and I will see you back here at the blog next year.
"Here's a side to the Christmas story that isn't often told: Those soft little hands, fashioned by the Holy Spirit in Mary's womb, were made so that nails might be driven through them. Those baby feet, pink and unable to walk, would one day walk up a dusty hill to be nailed to a cross. That sweet infant's head with sparkling eyes and eager mouth was formed so that someday men might force a crown of thorns onto it. That tender body, warm and soft, wrapped in swaddling clothes, would one day be ripped open by a spear. Jesus was born to die."
~ John MacArthur