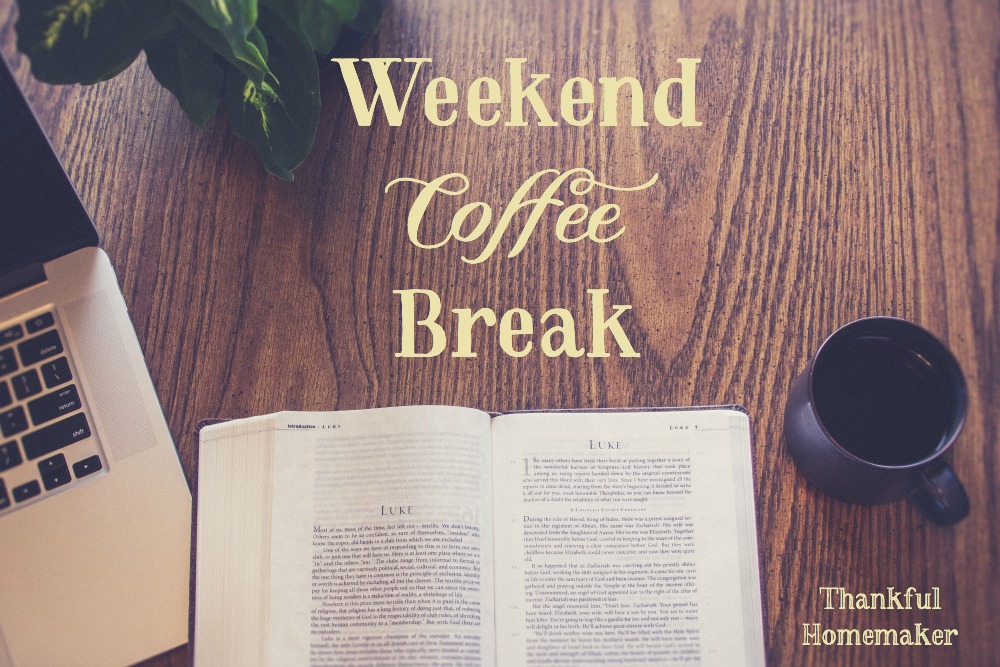 Sharing with you today blog posts, podcasts, videos and much more that I hope will edify you in your walk with the Lord.
To Read:
Do You Exercise Like a Nonbeliever? – @Desiring God
"Countless unbelievers experience and consciously enjoy the gift of exercise, but they do not adore Jesus or have the Holy Spirit. Should there be anything distinct about how a Christian exercises? How do we experience God's natural gift of exercise in such a way that we benefit spiritually?"
People Aren't Yes-Or-No Answers – @The Blazing Center
"I won't get to the heart of the matter unless I treat them like people rather than yes-or-no answers. Treating them as people means getting to know them and understanding their pasts, their struggles, their understanding of Jesus, and the numerous other things that have shaped who they currently are."
9 Things You Should Know About the Winter Olympics – @The Gospel Coalition
The Power of De-Conversion Stories: How Jen Hatmaker is Trying to Change Minds About the Bible – @Canon Fodder
"De-conversion stories are designed not to reach non-Christians but to reach Christians. And their purpose is to convince them that their outdated, naïve beliefs are no longer worthy of their assent. Whether done privately or publicly, this is when a person simply gives their testimony of how they once thought like you did and have now seen the light."
The Life of Abraham: "Fear Not, I Am Your Shield and Great Reward" – @A Narrow-Minded Woman
"Beautifully, God did not leave Abram just with a command to not be afraid. That is an impossible command to follow without reason. But God gave Abram a reason not to be afraid. God told Abram that He was a shield to him."
To Listen:
How to Study the Bible – Galatians Bible Study Series #1 – @Women's Hope Project
Ep. 122: What is Christian Maturity? – @Rick Thomas
To Watch:
Leviticus – @The Bible Project – (In case your yearly Bible reading plan has you where I am)
For Your Bookshelf:
The Holiness of God by R.C. Sproul
Graciousness: Tempering Truth with Love by John Crotts
How Should I Exercise Hospitality? by Rebecca VanDoodewaard (only $0.99 on Kindle when I was writing this post)
To Make:
Simple Taco Soup Recipe – @Taste of Home
For Your Home:
My friend Joanna at Faithful Provider has a beautiful Ultrasonic Essential Oil Diffuser that I think you will love. She is offering my readers a 5% discount when you use the discount code MOM247. It's gorgeous, quiet, I love the color changing LED light option, and my favorite feature is it powers off when it runs out of water! My diffuser is an item I use almost daily and especially in the winter months here. Check out all the details HERE.
To Ponder:
The best antidote for anxiety is frequent meditation upon God's goodness, power and sufficiency… Nothing is too big and nothing is too little to spread before and cast upon the Lord.
~ A. W. Pink
do not be anxious about anything, but in everything by prayer and supplication with thanksgiving let your requests be made known to God. And the peace of God, which surpasses all understanding, will guard your hearts and your minds in Christ Jesus.

~ Philippians 4:6-7
SaveSaveSaveSaveSaveSave
SaveSave
SaveSave
SaveSave