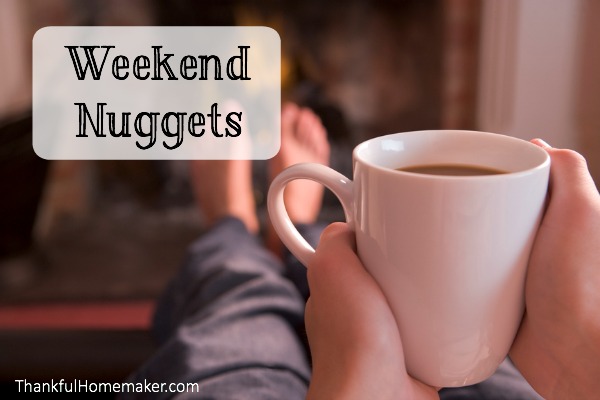 Blog Posts I Loved This Week:
What Does it Mean to Fear the Lord? @Writers Gonna Write (my daughter's blog xo)
Choice: Spoken Word Poetry @Living Waters (It's a video and so worth your time to watch)
Why Being a Mom is Enough @Finding Joy
Is Your Communication Meaningless Chatter or Godly Conversations? @Rick Thomas
20 Questions to Expose Your Idolatry @Counseling One Another
What's On My Nightstand:
Being There: How to Love Those Who are Hurting by Dave Furman
New Morning Mercies: A Daily Gospel Devotional by Paul David Tripp
What I'm Listening To:
Sustained in Suffering by the Saga of Job from T4G 2016 Conference
Drive by Biblical Counseling from Wretched Radio
Top Viewed Posts at the Blog This Week:
When the Days are Overwhelming
She Opens Her Mouth With Wisdom
What I'm Loving This Week:
The G3 Conference – My husband and I currently attending the conference and it is being live streamed but all the messages will be available to listen to free online. Check it out if you get time.
Our favorite travel mugs (since we're traveling ;)) the Mr. & Mrs. Mugs from Dayspring – (great Valentine's Day gift too!). I also love this one for newly married couples xo .
What are some of your favorite reads from the past week?
"To love God is to love His will. It is to be content with His timing and wise appointment."
~ Elisabeth Elliot