Evangelism Tips – Using Tracts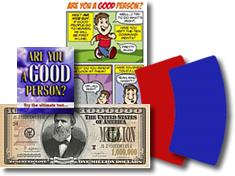 What are your thoughts on gospel tracts? Do you use them, maybe you've never heard of them, do you think they don't work or are a waste of time. My hope in the post today is to get you to see the benefits of gospel tracts in our divinely appointed encounters with the unbelievers in our lives.
There is an old story of how a diver saw a piece of paper clutched in the mouth of an oyster. The man grabbed it, found that it was a gospel tract and said, "I can't hold out any longer. His mercy is so great that He has caused His Word to follow me even to the bottom of the ocean." God used a tract to save the man. Why should a Christian use tracts? Simply because God uses them. He used a tract to save the great missionary Hudson Taylor, as well as many, many others. That fact alone should be enough incentive for a Christian to always use tracts to reach the lost, but there are even more reasons why we should use them. Here are a few:
Tracts can make an opening for us to share our faith. We can watch people's reaction as we give them a tract, and see if they are open to listen to spiritual things.
They can do the witnessing for us. If we are too timid to speak to someone about the things of God, we can at least give them a tract, or leave it lying around so that someone will pick it up.
They speak to the person when they are ready – i.e. they don't read it until they want to.
They can find their way into people's homes when we can't.
They don't get into argument. They just state their case.
If you want people to accept your tract from you, don't say, "Would you like this?" They will probably say, "What is it?" and then you're in trouble. Instead, say, "Did you get one of these?" That question has a two-fold effect. You stir up curiosity and make them ask "One of what?" That's when you pass it to them. That phrase also makes them feel as though they are missing out on something. And so they are.
If you have never given out tracts, leave them in a shopping cart, or put them in the mail when you pay bills. Why not begin today? Then each night as you shut your eyes to go to sleep, you will have something very special to pray about… that God will use the tract you put somewhere. You will also have a deep sense of satisfaction, that you played a small part in carrying out the Great Commission… to reach this dying world with the gospel of everlasting life. Don't waste your life. Do something for the Kingdom of God

while you are able to. Finally, always remember – treat every day as though it were your last… one day you will be right, so do something for God while you are able.
Here's why I think tracts are effective ways to reach people (list is not in any particular order).
1. People can get saved by reading one – it has happened before and can happen again
2. Tracts go where you can't (like into someone's house or in a handbag, pocket, etc to be read later)
3. Tracts don't lose their cool – they stick right to the gospel message – they don't get into arguments
4. Folks can read it over and over (I was checking out of a store and turned around to hand the lady behind me in line a Million Dollar Bill Gospel tract and she immediately reached in her purse and pulled out an old worn out Million Dollar Bill tract. "I think you need a new one." I said. She laughed and took it." Make sure you read the back…it has a gospel message on it." I added.
5. If there are verses on them we have God's promise that His Word will not come back void
6. They are a great door opener for the gospel to be preached
7. They make you more giving – I use my own money to purchase tracts
8. They can do the witnessing for us. I try to speak to everyone that I give a tract to but if you are timid and afraid to open your mouth you can start by give them a tract (I must be the most timid of all because my purse has about 500 tracts in it right now).
9. Good Tracts that have a clear Gospel presentation bring Glory to God – whether anyone ever gets saved from them
10. They are a natural way of communication. We are told to "go and tell all the world". Pamphlets make sense and they are part of our obedience.
11. They help keep us prepared and alert to share the gospel with anyone we meet. Keeping a variety in our cars, pockets, handbags makes you ready with eternity in mind.
12. They remind us that God is Sovereign. Every encounter we have throughout our day is a "Divine Encounter". That awareness coupled with good tracts helps us to be good stewards of the breath and life God has given us.
13. They help us find other believers. It's neat to hand someone a tract and find out they are a brother or sister in Christ. I can't tell you how many times I've left encouraged to keep pressing on after talking to a fellow believer that I handed a tract to. My friend Mike O. met a lady in a donut shop one morning and she was so thilled another Christian was concerned about the Gospel.
14. Didn't God gave us one big tract, the Holy Bible?
Here are some ways our family has used tracts and some of our favorite tracts to use. The best place is directly in a persons hand but here are a few creative ideas if that isn't an option.
– Always keep them in your purse, pocket or wallet. Make sure they aren't crumbled or bent but in good condition.
–Always leave a tract with a generous tip whenever you are tipping, waiter/waitress/bell hop/valet parking/hair stylist etc.
-When paying for a purchase at a store.
-Leave them with travel literature in rest areas.
-In the stall of a restroom.
-Inside returned library books or videos.
–In hotel rooms, in the Bible in the room, leave one with a tip for the maid.
–At a restaurant where they keep the condiments or menus on the table.
-Use a credit card shaped tract to leave in vending machines or ATM slots.
-Airplane magazines.
–Magazines in Doctor's offices.
Some favorite tracts: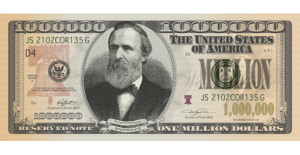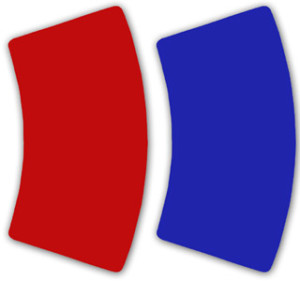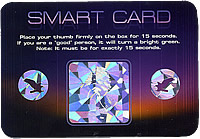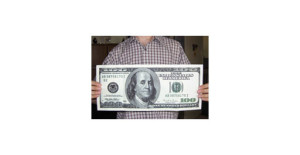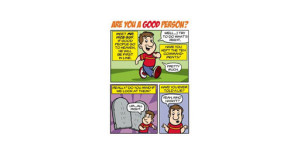 "When preaching and private talk are not available, you need to have a tract ready . . . Get good striking tracts, or none at all. But a touching gospel tract may be the seed of eternal life. Therefore, do not go out without your tracts." Charles Spurgeon
Places to purchase tracts:
Related Posts:
Can You Share the Gospel
Evangelism Frequently Asked Questions