My Favorite Simple Cleaning Tip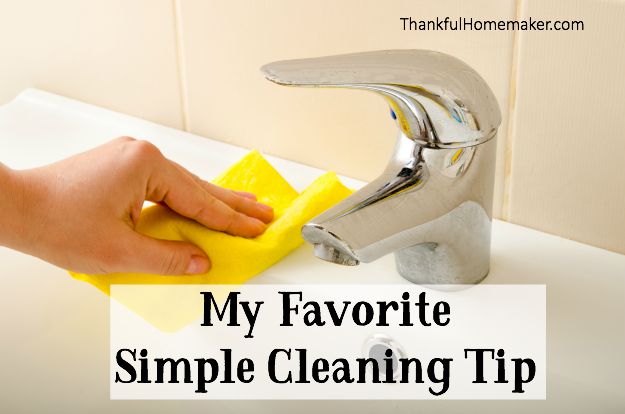 I was sitting at my breakfast counter and I noticed there was dust on my little ceramic decorative molds. After I finished what I was doing I got up and dusted them.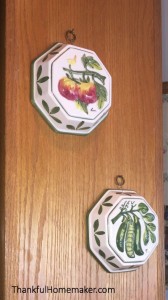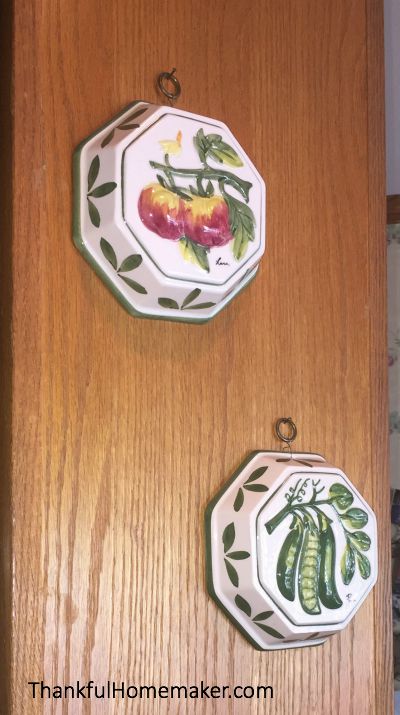 My tip is if you see something that needs to be cleaned and you have a minute or two to take care of it, just do it.
I'm a practical cleaner and I don't clean it unless it needs cleaned. I have my detailed cleaning list series going on and I never get to everything on the list each time. Why would I clean a mirror that doesn't need cleaned? Baseboards that don't need dusted? Or a floor that doesn't need mopped? Don't make extra work for yourself.
I try to focus on the areas that do need cleaned. Do take care of areas that you see need attention when you see them and especially if you have the time to take care of them.
Most cleaning tasks take very little time. Don't believe me? Set a timer next time you fold a load of clothes, wash the dishes or dust a room. Most cleaning tasks take less than 5 minutes.
I enjoy listening to the Bible on my iPhone while I'm folding laundry or cleaning. Podcasts are a favorite too (Wretched, Grace to You and Revive Our Hearts would be my top three). I don't use headphones too often (I get caught on doorknobs and stuff with them ;)) but just set my phone in the area I'm working and listen. If I'm not moving around, I have a bluetooth speaker I keep on my kitchen counter.
What about you?
Do you have a favorite tip that simplifies your cleaning?