EP 23: Seasons of Waiting
Inside: Seasons of waiting are good to see the Lord at work in our lives for our good and His glory.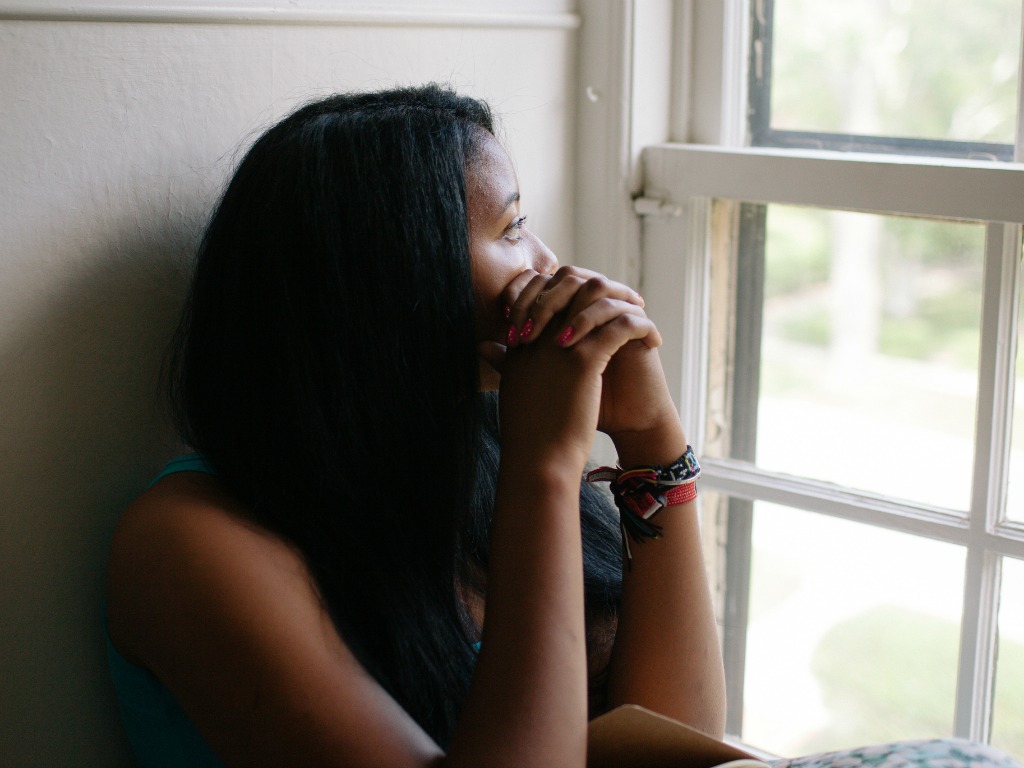 As I'm sharing this episode, I'm finding myself in a waiting room on the Lord, and it's been a long one, and I don't see an end near. It has reminded me that when I gave myself to Him, I gave up my "right" to be in charge. The reality is we never were in charge anyway; we just came to that understanding when the Lord opened our eyes to His sovereign control over our lives.
Even though it is a truth I know or we know, how many times do we want to think that somehow we can effect change in our life situations?
Seasons of waiting are good to see the Lord at work in our lives for our good and His glory.
Waiting is hard because there is no guarantee that my waiting will end in this lifetime. One thing I have learned – my waiting has deepened my trust in the Lord and has helped me to develop patience, perseverance, and endurance.
It's also given me different eyes to see with compassion others who are in a season of waiting.
---
Listen in to EP 23: Seasons of Waiting:
---
Show Notes:
"Someone who lives with unmet desires is uniquely able to identify with and comfort others who live with unmet desires, even if their longings are of a different sort. If we wait to reach out to others from a position of fullness, we will never do it. If, on the other hand, we love others out of our own emptiness, we will—paradoxically—find we have an abundance of love to give." ~Betsy Childs Howard, Seasons of Waiting: Walking by Faith When Dreams are Delayed
"The Lord has strewn the pages of God's Word with promises of blessedness to those who wait for Him. And remember, His slightest Word stands fast and sure; it can never fail you. So, my soul, see that you have a promise underneath thee, for then your waiting will be resting and a firm foothold for your hope will give you confidence in Him who has said, 'They shall not be ashamed that wait for Me." ~Susannah Spurgeon
"He will not necessarily protect us, not from anything it takes to make us like Jesus. A lot of hammering and chiseling and purifying by fire will have to go into the process. Through it all, we learn to trust Him in every little thing." ~ Elisabeth Elliot
"To those of us who are not theologians, does it matter whether a thing is ordained or merely allowed? Are events that seem to be out of control caused by God? Or does He allow them to occur at the hands of human beings? You can spend a lot of time pondering that one and end up pretty much where you started. In either case, the purpose remains the same–our sanctification. God is in the business of making us walking, breathing examples of the invisible reality of the presence of Christ in us." ~ Elisabeth Elliot
"It would have been easy for Micah to look around his society and begin to wonder if God were still working, still able to right the wrongs that had become endemic. And yet instead of viewing the glass half empty, he chose to view the glass half full and to patiently wait for God to move in His perfect timing." ~ James Boice
"A few months ago, I saw a billboard that said: Pray. It works. And I thought, True—but what if it doesn't work? Most of the time we pray small prayers like, "Get me out of here." And when they don't work, we stop praying instead of learning what prayer really is. Prayer is not to get God to see things our way, but rather to get us to see things His way." ~ James Courson
"Waiting exposes our idols and throws a wrench into our coping mechanisms. It brings us to the end of what we can control and forces us to cry out to God. God doesn't waste our waiting. He uses it to conform us to the image of his Son."
~ Betsy Childs Howard
"Mom Cunningham protected me from copying a pretentious holiness as she told me about her failures. She was honest about her relationship with God. After her husband died, she told me about her many regrets, the things she should have done and the things she shouldn't have done. She prayed, 'Lord why didn't you help me? Why didn't you show me?' She said he responded with deep love, 'Because you weren't ready to be shown'" ~ Elisabeth Elliot
Having been born into the kingdom of God, I do hereby acknowledge that God's purchase of my life included all the rights and control for all eternity.
I do further acknowledge that He has not guaranteed me to be free from pain or to have success or prosperity. He has not guaranteed me, perfect health. He has not guaranteed me, perfect parents. He has not guaranteed me, perfect children. He has not guaranteed me the absence of pressures, trials, misunderstandings, or persecution.
What He has promised me is eternal life. What He has promised me is abundant life. What He has promised me is love, joy, peace, patience, gentleness, meekness and self-control. He has given me all of Himself in exchange for the rights to my life.
Therefore I acknowledge this day the relinquishment of all my rights and expectations and humbly ask Him by His grace to replace these with a grateful spirit, for whatever in His wisdom He deems to allow for my life.
Signed, me. Signed you.
~ Russell Kelfer
Scripture & Resources:
Psalm 25:10
Matthew 6:25-34
Philippians 4:6-7
Proverbs 3:5-6
Micah 7:7
Psalm 130:5-6
2 Corinthians 4:17
Romans 8:18
Colossians 3:1-4
Colossians 4:2
1 Thessalonians 5:18
Romans 5:13
Lamentations 3:25-26
Seasons of Waiting: Walking by Faith When Dreams are Delayed by Betsy Childs Howard
Be Still My Soul by Elisabeth Elliot
Choosing Gratitude Your Journey to Joy by Nancy DeMoss Wolgemuth
SaveSave
SaveSave
SaveSave