EP 69: Preaching the Gospel to Yourself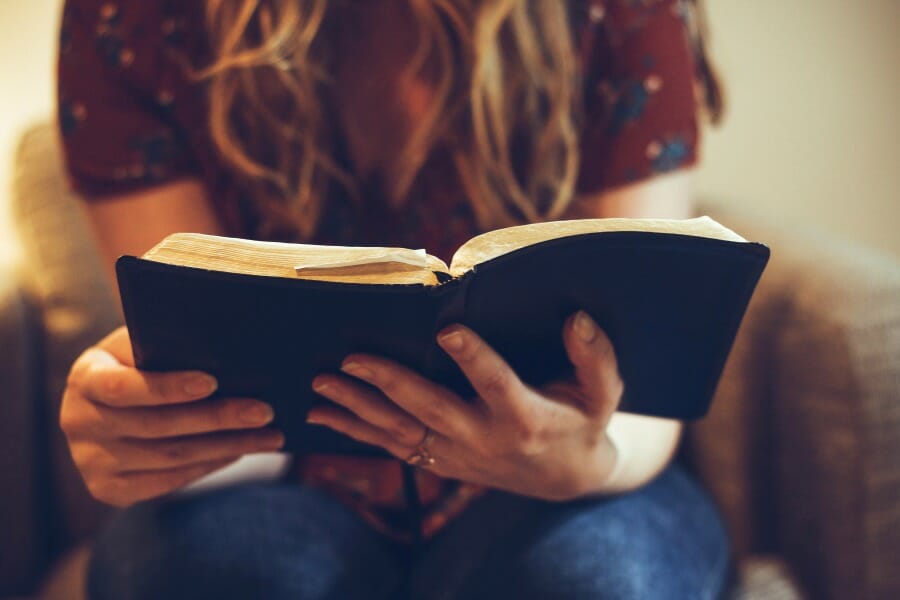 Preaching the gospel to yourself. It's a phrase we've all heard and we all agree with but deep down we're like, okay what does that really look like? Or how do I make that practical in my day-to-day life when my marriage is hard? Or the kids are out of control? Or there's an illness in my family or I'm just stuck in a sinful pattern? Or the house is in chaos and I don't know where to begin?
"Your worst days are never so bad that you are beyond the reach of God's grace. And your best days are never so good that you are beyond the need of God's grace."

~ Jerry Bridges
The reality is we're always saying something to ourselves in our minds. Especially in those moments of chaos or difficulty. Is what we're speaking to ourselves centered on the truths of God's Word or are we buying into the lies of the world?
"Have you realized that most of the unhappiness in life is due to the fact that you are listening to yourself instead of talking to yourself?"
~ Martyn Lloyd Jones
We need to be talking to ourselves and not just listening to ourselves. But what do we need to be talking to ourselves about? This is what we're going to work through together in today's podcast.
Come listen in to Preaching the Gospel to Yourself:
Related Articles:
How to Preach the Gospel to Yourself
God's Blessing Does Not Depend on Our Performance
How do we preach the gospel to ourselves? What does a Gospel-focused day look like? Why do we need to preach the gospel to ourselves?
Favorite Links Mentioned:
Thankful Homemaker Facebook Group
The Gospel Condensed – (My Husband's Sermon on Romans 8:1)
The Great Exchange by John Piper
Amber Ravatsaas, Writer – my Amber's Blog
Scriptures:
2 Corinthians 5:21
Romans 5:6
Romans 5:8
Romans 5:10
1 Peter 2:22
1 John 3:5
Matthew 3:17
Isaiah 53:6
1 Peter 2:24
Romans 5:12-21 – (spend some time in these verses)
Ephesians 2:8-9
Romans 8:1
Romans 8:31
Romans 8:33
Galatians 3:10
Galatians 6:14
Romans 4:7-8
Gospel-Centered Resources:
Recommended Verses to Memorize that remind us of the Gospel – 2 Corinthians 5:21, Romans 8:31-34, Isaiah 53:3-6, Romans 3:23-26, Romans 5:6-11, 1 Corinthians 15:3-4, and Galatians 2:21.
Recommended Gospel Focused Music – Hymns of Grace, Sovereign Grace Music, CityAlight, Keith and Kristyn Getty, and The Sing! Conference.
Gospel-Centered Sermons – The Gospel Condensed, This is Amazing Grace, The Power of the Gospel and The Glorious Gospel.
Matthew Henry's Free Online Commentary
Books:
The Discipline of Grace by Jerry Bridges
Respectable Sins by Jerry Bridges
A Gospel Primer for Christians by Milton Vincent
What is the Gospel? by Greg Gilbert
In Christ Alone: Living the Gospel-Centered Life by Sinclair Ferguson
Gospel Powered Parenting: How the Gospel Shapes and Transforms Parenting by William Farley
New Morning Mercies: A Daily Gospel Devotional by Paul David Tripp
Everyday Prayers: 365 Days to a Gospel-Centered Faith by Scotty Smith
ESV Gospel Transformation Study Bible
The Gospel for Real Life Book Series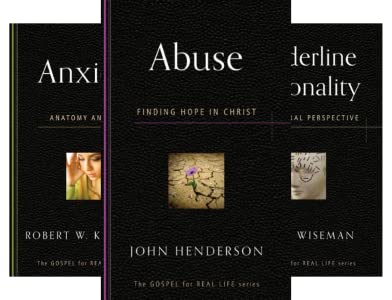 What was it that compelled or motivated Paul to live for Christ: (I'm giving you it in Jerry Bridges words:
"Notice though, what compelled or motivated Paul in such a strong manner. It was not a continual challenge to be more disciplined, or more committed, or more holy. Rather, it was his constant heartfelt awareness of Christ's love for him. It was not the thought that 'I ought to do this or that' or a feeling of guilt for not doing something that motivated Paul.
Rather, it was his overwhelming sense of Christ's love for him that spurred him on. We, believers, do need to be challenged to a life of committed discipleship, but that challenge needs to be based on the gospel, not on duty or guilt. Duty or guilt may motivate us for a while, but only a sense of Christ's love for us will motivate us for a lifetime."