10 Favorite Bible Study Apps for Christian Women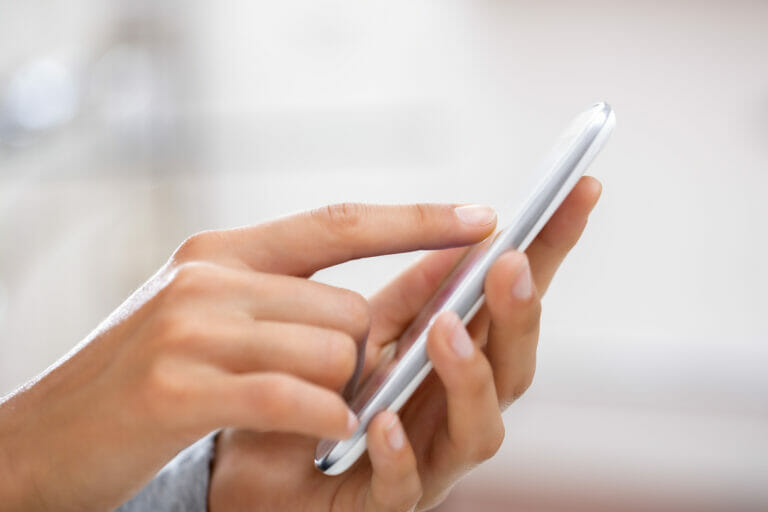 My smartphone has made it convenient to read and study God's Word at home or on the go. My husband and I travel frequently, and I have appreciated the ease of Bible study apps to take my home library with me without packing three extra suitcases ;).
Below are listed my top used apps to spend time digging into God's Word. Some of the apps I use daily, others weekly, and some on occasion when the need fits. I'm an IOS user, so I appreciate being able to sync between my iPhone and iPad.
The majority are free, but a few may need to be purchased. Several helpful apps that I didn't add to the list are my Kindle, Audible, and Podcast apps.
These are some great options to open over a social media app when you find yourself with some downtime. Put your favorites on your home screen so you can access them quickly and easily.
Related Links:
Bible Study Helps for Busy Moms
Spiritual Disciplines Podcast Series
10 Favorite Bible Study Apps:

This is my favorite app to take in God's Word. I did make some in-app purchases so I have the ESV Study Bible and Gospel Transformation Study Bible accessible on the go.

If you are an IOS user this is a wonderful app to customize your faorite reading plan to open in your favorite bible app for daily reading. I use the 5 Day Reading Plan and the app opens in my ESV Bible app to read it.

A lovely way to take in the Scriptures. It has beautiful optional background music and you can choose your voice (Rosie is my personal favorite) and there are several bible versions available.

Blue Letter Bible is an app and website that provides you with the tools for in-depth Bible Study. It has a Greek and Hebrew Lexicons, multiple commentaries, dictionaries, cross-references, a Strong's concordance, devotionals and other tools.

Simply the Word. The Bible in NASB, free and fully functional offline too. You can read the Word without distraction or search the Hebrew and Greek lexicon or do a quick cross-reference search. This is coming in a strong favorite right under my ESV BIble App. This one is a must download.

I came across this one several years ago and it took me a bit to set-it up and now I can't imagine keeping track of my prayer list without it. I can quickly add prayer requests, utilize the special prayers inside the app and create my own lists and schedules to customize my personal daily prayer list.

If you want to memorize and hide God's Word in your heart this would be my number one pick. I've tried others and always end up coming back to Bible Memory. You can customize it and set your own schedules up. (Formerly known as Scripture Typer.)

This has always been my go-to website for online sermons and my church uploads their sermons here so it's super handy. I like the app for portablity and sermons on the go. My downloads queue gets loaded with what I want to listen to next.

Charles Spurgeon's most well-read devotional and it's free (I did purchase the ad-free version – I love supporting good resources).

YouVersion has put out a great resource and one we all use. I appreciate the different translations, audio bible options and mulitple reading plans. You can even read along with a group. It's free and there is no advertising.
Honorable Mentions:
Sharing a few more that have been a blessing and help to me in various seasons of my spiritual walk.

Alistair Begg's ministry is one I'm grateful to have access to from afar. You can access all her sermons and sermon series here along with the morning reading from Spurgeon's Morning and Evening Devotional.

All the resources from Ligonier Ministries available at your fingertips. Sermons, conference messages, Renewing Your Mind radio show, blog posts and TableTalk magazine articles.

John MacArthur's study notes in the palm of my hand – that's why I have this app. Visit the website for all the insights on this app.

This is my weekly binge listen to Elisabeth Elliot. They are from her Gateway to Joy Radio show. Each week's messages go away so I try to listen in weekly when I can. I use the On Demand feature on the app.
A Christ-centered app to help you pray God's Word. It's fully customizable but I honestly love the simple way to pray God's Word over various prayer requests.
What are some of your favorite apps to take in and study God's Word? Please share with us in the comments.